Latest Update & Interview with  Billy Lane
Episode #18 of the Motorcycle Knuckle Busters podcast. 
Enjoy our next guest, Billy Lane of Choppers Inc.
William David Lane (born February 6, 1970, in Miami, Florida) is an American builder of custom motorcycles, and owner of Choppers Inc.
Billy Lane has authored two books, an autobiography, Billy Lane's Chop Fiction: It's not a Motorcycle, Baby, It's a Chopper (2004, Motorbooks International) and Billy Lane's How to Build Old School Choppers, Bobbers And Customs (2005, Motorbooks International).
Billy became well known for his appearances on the Discovery Channel show Biker Build-Off. NOTE: Edge, our custom Strider builder, produced the Smoke Out Rally which hosted the 1st ever Discovery Channel show Biker Build-Off.
He also holds an associate degree from Florida State University as well as a Bachelor of Science degree in mechanical engineering from Florida International University, graduating in 1997.'
Click it for the latest update on the 2022 Sturgis edition of the Flying Piston Benefit
About Motorcycle Knuckle Busters Podcast
Motorcycle Knuckle Busters on Apple Podcasts. A weekly podcast for the motorcycle industry. The Knuckle Busters often have different guests and discuss the latest news within the motorcycle community.
About The Flying Piston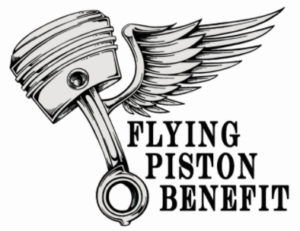 The 2022 Sturgis edition of the  Flying Piston Benefit Builders Breakfast is produced by Marilyn Stemp of Iron Trader News and Jeff Najar of Green Forest Brand.  Our work raises awareness and funds for non-profits and individuals in the motorcycle community, vets, and kindergartners.
For more information, please contact marilynstemp(at)gmail.com, 828-205-8482. To get involved with the Piston, click here. Enjoy the rally and we hope the Sturgis Buffalo Chip 2022 Lineup is just what the Doctor ordered.