The Flying Piston Benefit's Donations
The following is what our organization has donated from the annual Sturgis breakfast.
2020 –
2019 –
2018 –
Use of Funds
Programs that are supported by The Flying Piston Benefit Donations
AllKidsBike.org
Motorcycle Missions
MotoGo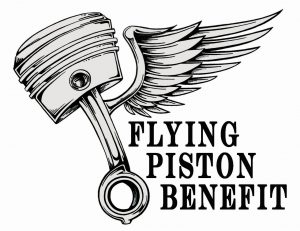 About Flying Piston Benefit: The Flying Piston Benefit is produced by Marilyn Stemp of Iron Trader News and Jeff Najar from Horsepower Marketing, a marketing and promotions company to raise awareness and funds for non-profits and individuals in the biker community. Each year the Flying Piston Benefit hosts a builders breakfast at the Sturgis Buffalo Chip the first Sunday of Sturgis Rally. Contact: the team or Marilyn Stemp, 828-205-8482, marilynstemp@gmail.com or TheFlyingPistonBenefit.com for details.