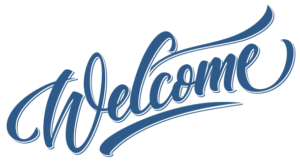 Welcome to 2022 Flying Piston Benefit Auction & Builder Breakfast @ Destination Daytona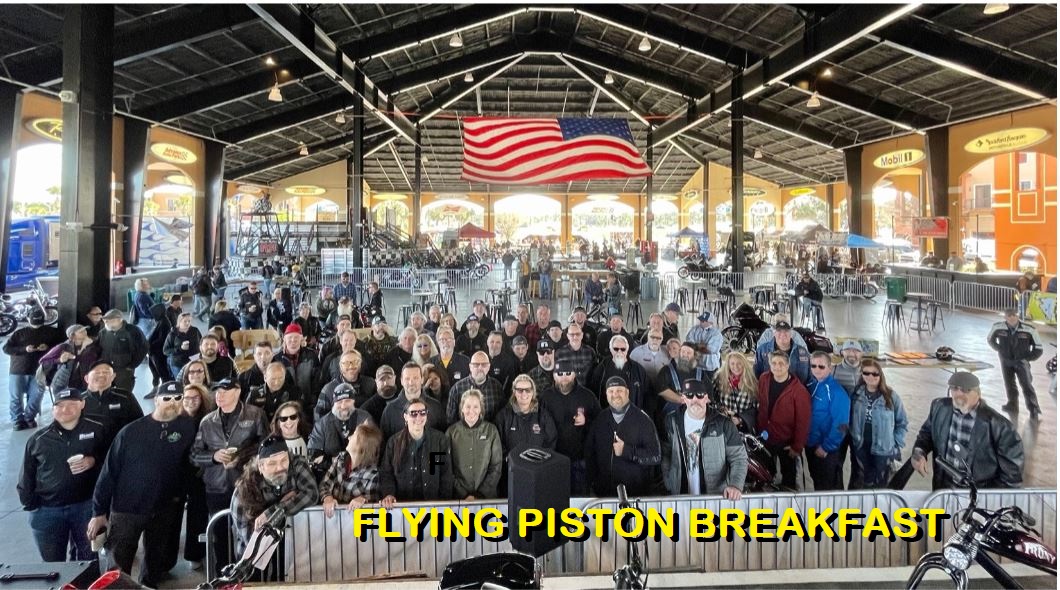 2nd Annual 2022 Flying Piston Benefit Daytona
We are excited about the 2nd Annual 2022 Flying Piston Benefit Daytona – Builders Breakfast & Auction.
Who: Motorcycle Enthusiasts
What: 2022 Flying Piston Benefit Builders Breakfast, Daytona Edition
When:  Sunday, March 6th: Breakfast starts at 9:00 AM
Where: Destination Daytona is located at 637 N US Hwy 1 Ormond Beach, FL 32174 – Map It
Why The Flying Piston…
At Daytona Bike Week we host the Flying Piston Benefit Builder's Breakfast
 

Charity Auction

 

with proceeds going to our future. We teach kindergartners to ride bikes in P.E. class.
Silent Auction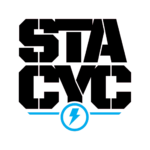 Custom IRONe Electric Push Bike Build Off – STACYC™ 12eDRIVE electric balance bikes are the original, patented electric balance bikes for kiddos. We invited 4 teams to create something special. To see the razor-sharp builds you will need to check the online auction which is up the last week of February. Come meet the builders at the Flying Piston Benefit Builders Breakfast.
Silent Auction Items – This has become the most exciting silent auction in our history of producing charity events. It has something for everyone.
Hard Parts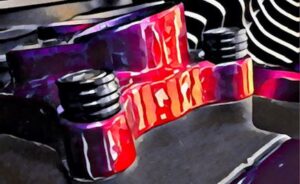 The B-Hive bolt caps, from Roys Toys Customs, are making quite a buzz in the custom bike market and maybe just the thing to take your bike over the top at a bike show or bike night. For EVO engines. The EVO B-HIVES are designed to enhance the Harley-Davidson EVO engine look.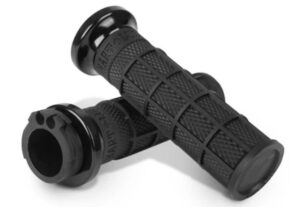 ODI Grips is the world leader in GRIP Technology. Their proprietary grip compounds have been extensively researched and tested by top athletes around the world to ensure that they provide the highest level of comfort and longevity possible. ODI Grips is providing  the Moto-inspired Full-Waffle design grip, the Fusion Billet Throttle Tube, and a set of Podium V-TWIN MOTO Handlebar.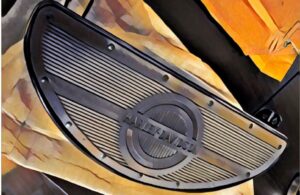 Old School Harley-Davidson Floor boards from our good friends at Johnny Mac's Chopper House. Jack Mcintyre pulled them straight out of the box from J&P Cycles and sent them along. Johnny Mac's is out of Philadelphia, PA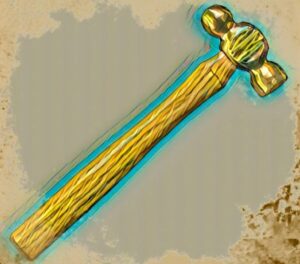 A ballpeen hammer not only comes in handy but it looks great. I'm always surprised by the number of people who comment on it (all positive). It's a NASH Motorcycle Co. hammer with cast heads. Features
NMC on one side and USA on the other. Equipped with a hickory wood handle. Made in the Good Ole' US of A – 13″ Overall length – 4.25″ Head Length – 22 Ounce Head Weight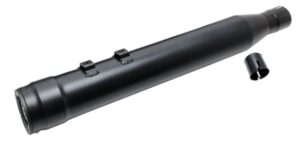 Grand Prix 2-1 Conversion kit for 2017-later Touring, Black From Firebrand. The 2 into 1 conversion kit delivers increased horsepower, healthy torque, and the joyous sound your motor was designed to make. Check out the latest performance muffler from the guys that know how to make sound and speed.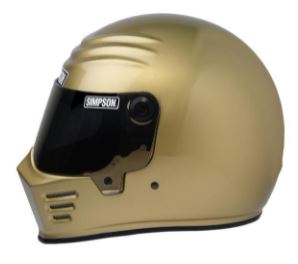 Simpson's Outlaw Bandit has all of the classic Bandit styling, but with some added features to make it more aerodynamically stable. A wider field of view and a redesigned shell improve rider visibility and minimize helmet lift at high speeds. Meeting Snell M2020 and DOT safety ratings, the Outlaw Bandit is as tough as it looks, and guaranteed to turn heads.
Pulsating Paula's eye-popping photographs of the New Jersey bike and tattoo crowd are represented in this arresting black and white calendar. These images speak of authenticity, grit, and good times. Looking at these raw, honest shots is a snapshot of life, love and freaking good times.
————-
Artist details are here:
You Meet the Nicest People at the 2021 Flying Piston Benefit Daytona 
Who's Attending
The who's who of the industry will attend the event. The stars of the builder's breakfast include custom builders like our IRONe builders, Mr. Werks, Dave Perewitz, Joan Simmons, Roadside Marty, Steve Broyles, Spacey, Donnie Devito, Dumptruck, Edge, Bob Kay, Chris Callen, Billy Lane, Rod "Woody" Woodruff, Micheal Lichter, Keith Ball, Cris Sommer Simmons, Bill Dodge, and many more.
All your friends that you want to meet for the 1st time and follow up with will be at the breakfast. Don't miss it, reserve your ticket now.
We Believe…
Kids need to ride bicycles in order to transition to motorcycles
Our goal is to get every kindergarten P.E. class teaching the kiddos how to ride a bike
By teaching kids to ride in kindergarten, they have a skill for life
Once they are ready for a motorcycle, the transition is extremely easy
Our Media Partners
We couldn't do what we do without the support from the motorcycle community and our media partners. We appreciate the love!
Proceeds go to our future.
Attend the Daytona Bike Week Flying Piston Benefit Breakfast
 

Charity Auction

 

on Sunday, March 6th: 9 – 11:30AM at Bruce Rossmeyer's Harley-Davidson.

If you would like to contact us, click here for the Flying Piston Team
Pictures  From Previous Events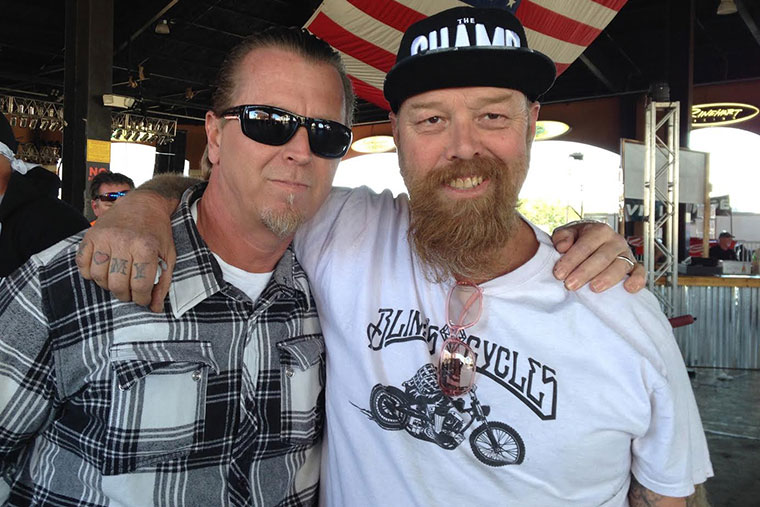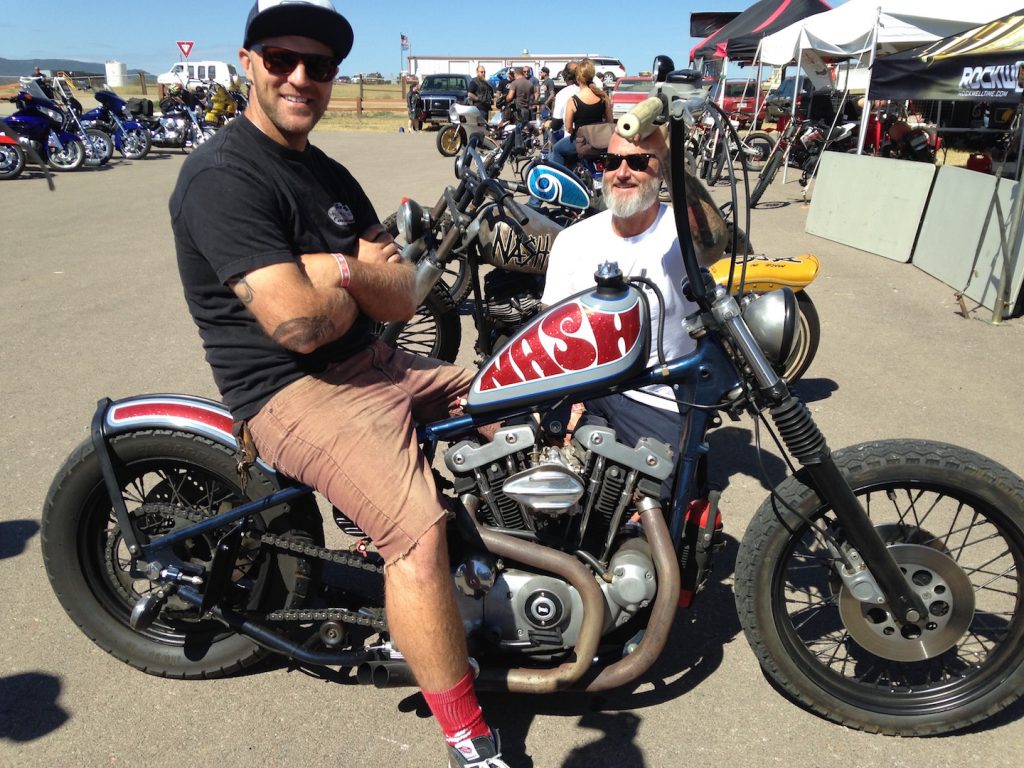 Watch the Flying Piston Facebook page for details.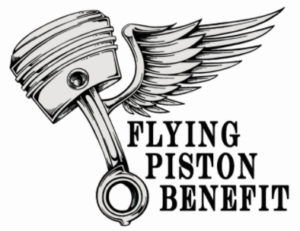 About Flying Piston Benefit: The Flying Piston Benefit is produced by Marilyn Stemp of Iron Trader News and Jeff Najar from Horsepower Marketing.
The Flying Piston Benefit raises awareness and funds for vets and the motorcycle industry through fundraisers for non-profits and individuals in the biker community.
This is the 2nd Annual IRONe12 Build-Off presented by STACYC competition. Located at Bruce Rossmeyer's Daytona Harley-Davidson on Sunday morning, March 7, 2021, it will be a stellar meet & greet for the motorcycle industry.
To get involved contact: the team or Marilyn Stemp, 828-205-8482, marilynstemp@gmail.com.
Click here to buy your ticket to the Flying Piston Benefit Breakfast. We are always looking for cool auction items. Please donate something special today.