Snoop Dogg is returning to Sturgis for the 82nd Sturgis Motorcycle Rally on Saturday, August 6, 2022, at the Buffalo Chip. The Largest Music Festival in Motorcycling® is returning for its 41st consecutive event in 2022! 
Crank the bass and raise your pimp cup for a party unlike any other.
One of the most acclaimed and legendary rappers of all time, the Doggfather himself, Snoop D-o-double-g, Snoop Dogg is making his return to the Best Party Anywhere!
He's a visionary, a trailblazer, and a certified party liaison with a nearly 30-year-long pedigree of certified dance floor-rockin', chart-topping hits.
The rap artist came to the Buffalo Chip in 2019.
Just like the Buffalo Chip, he's never done things any other way than his own.
He is the first artist announced for the venue for the 2022 rally.
About The Sturgis Buffalo Chip
As the world's first and leading entertainment destination for motorcycle enthusiasts, the Sturgis Buffalo Chip celebrates its 41st year as the Largest Music Festival in Motorcycling™. The venue's high-profile, nine-day festival, known as The Best Party Anywhere™, remains one of the world's most televised and longest-running independent music festivals. Chip concerts are free with camping.
For more details about the Buffalo Chip, click here for Sunday, August 7th Schedule and Buffalo Chip Food Selection.
About The Flying Piston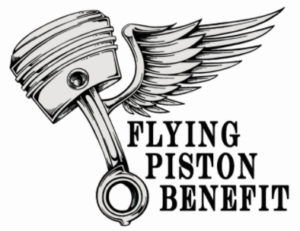 The 2022 Sturgis edition of the  Flying Piston Benefit Builders Breakfast is produced by Marilyn Stemp of Iron Trader News and Jeff Najar of Green Forest Brand.  Our work raises awareness and funds for non-profits and individuals in the motorcycle community, vets, and kindergartners.
For more information, please contact marilynstemp(at)gmail.com, 828-205-8482. To get involved with the Piston, click here. Enjoy the rally and we hope the Sturgis Buffalo Chip 2022 Lineup is just what the Doctor ordered.