Maximizing Your 2021 Sturgis Rally Experience
Ok, you're going to Sturgis and want to get the most out of your time and effort. We've got a few tips that should be fun and entertaining to assist you in your 2021 Sturgis Rally Experience.
Kick off your 2021 Sturgis Experience at the Flying Piston Benefit
Get Your »Breakfast Ticket« and »Register for the Silent Auction«
TICKETS AVAILABLE NOW – Proceeds go to All Kids Bike – teaching kids to ride bikes in kindergarten P.E. class and helping Vets with PTSD.
HAVE FUN • Eat Breakfast • MEET MOTORCYCLE AS ART BUILDERS • Support the Industry • WIN FABULOUS AUCTION PRIZES
WHEN: August 8, 2021
WHERE: Big Engine Bar, Buffalo Chip
WHEN: 9:30AM
BREAKFAST TICKET: CLick here
SEE SILENT AUCTION ITEMS: Regster for the Silent Auction
See the Latest Entertainment Announcement for the 2021 Party at the Sturgis Buffalo Chip Below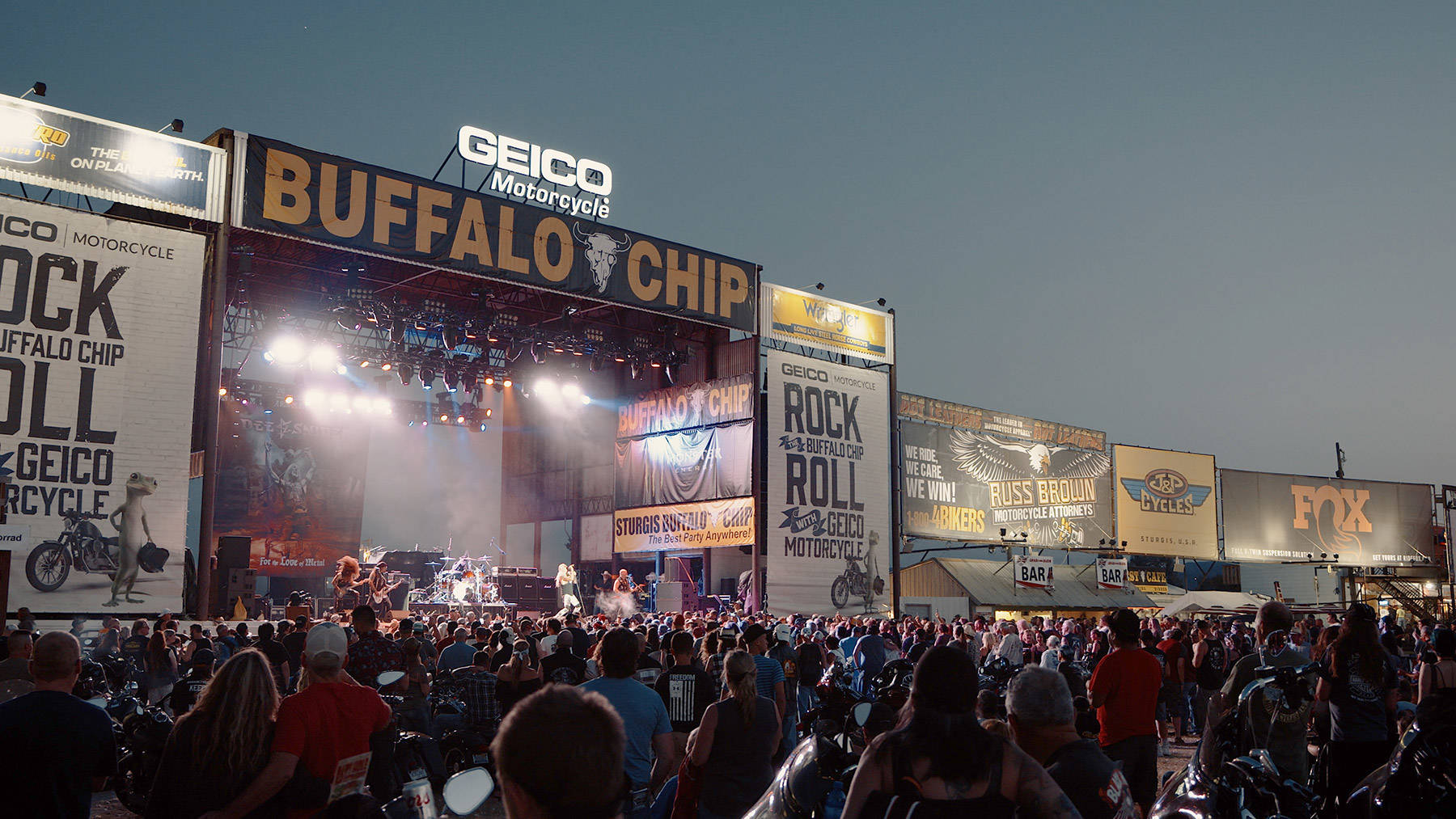 Click here for all the band information at the Buffalo Chip.
Kid Rock – Sunday, Aug. 8, 2021
Reverend Horton Heat – Sunday, Aug. 8, 2021
Thunderosa – Friday, Aug. 6 – Wednesday, Aug. 11, 2021
Stone Temple Pilots – Monday, Aug. 9, 2021
REO Speedwagon – Monday, Aug. 9, 2021
Clint Black – Tuesday, Aug. 10, 2021
Matt Stell – Tuesday, Aug. 10, 2021
BC & The Big Rig – Saturday, Aug. 7 – Saturday, Aug. 14, 2021
ZZ Top – Wednesday, Aug. 11, 2021
Corey Taylor of Slipknot – Wednesday, Aug. 11, 2021
Anthrax – Thursday, Aug. 12, 2021
Black Label Society – Thursday, Aug. 12, 2021
BlueFrog Band – Thursday, Aug. 12, 2021
Anthrax Singer Joey Belladonna – Thursday, Aug. 12, 2021
Shinedown – Friday, Aug. 13, 2021
Black Stone Cherry – Friday, Aug. 13, 2021
P.O.D. – Saturday, Aug. 14, 2021
From Ashes to New – Saturday, Aug. 14, 2021
Tumbleweed – Friday, Aug. 6 – Saturday, Aug. 14, 2021
Free Chow on the Way to 2021 Sturgis
With a little planning, we'll reduce your food cost and you'll have fun doing it. That way, you'll be a happy camper when you roll into the Sturgis with a smiling tummy.
Once you're in Sturgis, we have a list of things for you to do.
Coffee
Caribou Coffee: Sign up for Caribou Perks and you'll get a free medium drink.
Dunn Brothers Coffee: Download the Dunn Bothers Coffee Rewards App and you'll get a free $3 credit.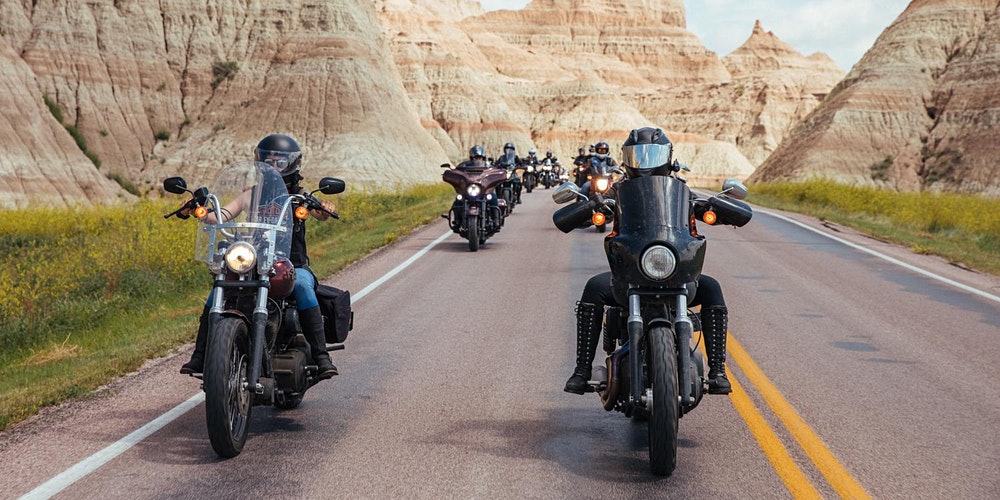 Breakfast
Sandwiches
Got any other ideas? Send us a message here and we will update the list.
Sturgis Motorcycle Rally Activities
For first timers, it's such a fun event!! People are very friendly & helpful. Lots of sights to see, as well as attending the rally.
Sturgis Motorcycle Museum & Hall of Fame 4
Established in 2001, the Sturgis Motorcycle Museum & Hall of Fame is home to an ever-growing variety of motorcycles dating back to 1907. On display are a huge selection of American and metric bikes along with a wide variety of exhibits, photographs, memorabilia and Sturgis Motorcycle Rally history. A gift shop offers a wide variety of items ranging from motorcycle patches to fine jewelry and books.
Located in Sturgis, South Dakota, the Sturgis Motorcycle Museum showcases motorcycles that have been popular throughout the history of the activity. The non-profit organization was established to honor the legendary Sturgis Motorcycle Rally that is held in August each year.
CAVERNS & CAVESNEMO, SD
The Wonderland Caves were not openly discovered until 1929 even though there were some indications of previous expeditions in the area. Guests to the site can view an impressive display of stalactites, stalagmites, popcorn crystals, and frost crystals.
SCULPTURE PARKS940 SKYLINE DR, RAPID CITY, SD 57702
South Dakota's Dinosaur Park sits in Rapid City. This municipal park is named for the huge painted dinosaur models scattered throughout its grounds. The park is open dailiy and offers plenty of shade in the spring and summer months.
FACTORY TOURS2707 MT. RUSHMORE ROAD, RAPID CITY, SD
Mt. Rushmore Black Hills Gold Factory Tour is a 90 minute jewelry factory tour where visitors can watch the lost-wax casting process and see diamonds cast in molten gold. The free tour also offers complimentary coffee and cookies.
AVIATION MUSEUMSELLSWORTH AIR FORCE BASE, RAPID CITY, SD
Airplane and space exploration enthusiasts always linger in the South Dakota Air & Space Museum, dedicated to preserving aircraft and other flight paraphenalia. There are indoor and outdoor exhibits. Tours are also available.
TRAIN TOURS113 PINE MOUNTAIN AVENUE, HILL CITY, SD 57745
Black Hills Central Railroad offers train rides aboard a vintage 1880s steam train through the Black Hills of South Dakota. The 20 mile roundtrip ride lasts for two hours between Hill City and Keystone.
NATIONAL & STATE PARKSKEYSTONE, SD
Keystone, South Dakota is home to the Mount Rushmore National Memorial, a national landmark whose fame is only surpassed by the Statue of Liberty. Mount Rushmore bears the carved likenesses of four Presidents: Washington, Jefferson, Theodore Roosevelt and Abraham Lincoln.
NATURAL LANDMARKS12151 AVENUE OF THE CHIEFS, CRAZY HORSE, SD 57730
The mountain carving which forms the Crazy Horse Memorial is part of a larger attraction in the area. Visitors pay a general admission fee to view the memorial, the Visitor's Center, the Indian Museum of North America, and the Native American Educational and Cultural Center among other sites.