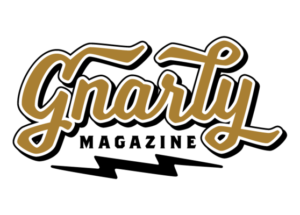 Gnarly Magazine and Flying Piston Benefit are teaming up again for the The 2024 Daytona Bike Week edition of the "Art on Deck" Contest presented by Gnarly Magazine
The art contest and charity auction kicks off during Daytona Bike Week on Monday, March 4, 2024. Twenty skateboard artists are helping raise money for two great charities: AllKidsBikes.org and Motorcycle Missions.
Meet the Artists
Discover the incredibly talented artists vying for recognition in the thrilling 2024 Daytona Art on Deck competition, proudly presented by Gnarly Magazine.
Theme: The theme for this charity auction and Art on Deck contest is "kustom kulture," so we're looking for artwork influenced by Ed Newton, Stanley Mouse, Ed "Big Daddy" Roth, and Chris "Coop" Cooper, etc.
How the Art on Deck Program Works:  When an artist is chosen, the Flying Piston Benefit sends them a blank. The artists do their magic and send the board back to the Flying Piston Benefit in time for the charity auction on Monday, March 4th, 2024 during Daytona Bike Week. The 20 artists chosen must be from North America.
Winner of the skateboard art contest receives $200 cash.
ART ON DECK – SKATEBOARD ART CONTEST
Polls open up at 9am EST on Monday, February 19th, 2024 at GnarlyMag.com. Listed below is the schedule for the contest:
Round 1: Monday, February 19th, 2024 – 9am EST
Round 2: Tuesday, February 20th, 2024 – 9am EST
Final Round: Thursday, February 22nd, 2024 – 9am EST
Winner will be revealed on Friday, July 23rd, 2024 at 10am EST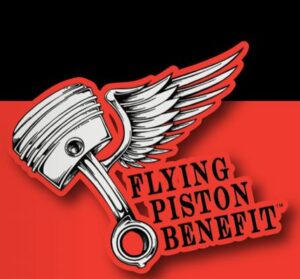 About The Flying Piston The Flying Piston Benefit Builders Breakfast is produced by Marilyn Stemp of Iron Trader News and Jeff Najar of Horsepower Marketing.  Our work raises awareness and funds for non-profits and individuals in the motorcycle community, vets, and kindergarteners. Click here to connect with the Flying Piston Benefit.