Where is Paul Teutul Sr. Now? We have all the details here!
Episode #31 of the Motorcycle Knuckle Busters podcast.
Custom Builder legend Paul Teutel Sr. are on the Throttle with SCC.
Paul Teutul Sr., is the founder and owner of Orange County Choppers, and starred in the hit TV series American Chopper, Orange County Choppers, and American Chopper: Senior vs. Junior.
He moved to Florida and announced that Orange County Choppers, which had been based in New York state since its inception, was now going to be based out of St. Petersburg, Florida. He founded OCC Roadhouse and Museum in Florida which is a restaurant and a concert venue alongside a museum, showcasing many of Paul Sr.'s custom builds.
American Chopper was a pioneering reality TV show that first hit television screens in September 2002. It was one of the first-of-its-kind reality TV show that followed a documentary-style production centered on a business and its key personnel, following their interactions with their clients, each other, and the company's various builds and projects.
About Motorcycle Knuckle Busters Podcast
Motorcycle Knuckle Busters on Apple Podcasts. A weekly podcast for the motorcycle industry. We often have different guests and discuss the latest news within the motorcycle community.
About The Flying Piston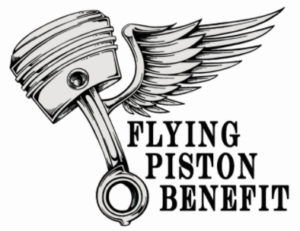 The 2023 Daytona edition of the  Flying Piston Benefit Builders Breakfast is produced by Marilyn Stemp of Iron Trader News and Jeff Najar of Green Forest Brand.  Our work raises awareness and funds for non-profits and individuals in the motorcycle community, vets, and kindergartners.
For more information, please contact marilynstemp(at)gmail.com, 828-205-8482. To get involved with the Piston, click here. Enjoy the rally and we hope the Sturgis Buffalo Chip 2022 Lineup is just what the Doctor ordered.