Beautiful art makes a great gift for any occasion. Even for the person who has everything, a piece of artwork makes an amazing gift and can be an inspiring choice for that person. 
Few gifts are more memorable than art and taking the time to choose art for someone special is an excellent way to show your connection.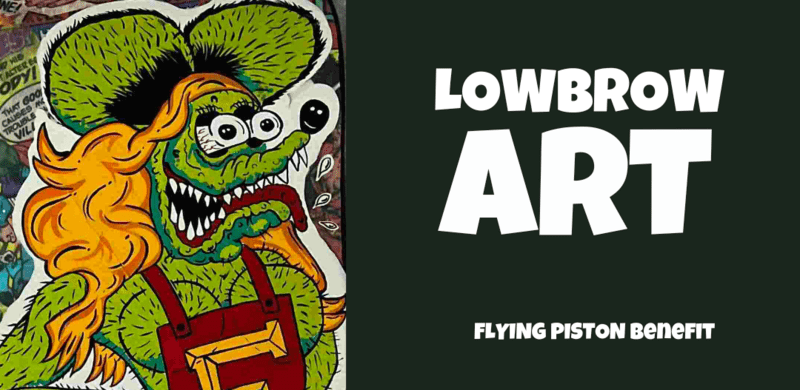 Gifting artwork can be a thoughtful and unique present for your loved ones, clients, and associates. The thought of giving artwork as a gift may seem daunting so we put together a few ideas in the art of gifting you can use to determine the right gift for your nearest and dearest.
So first, consider the popular art styles that resonates with Bikers include:
Old School or Traditional Tattoos – These tattoos feature bold lines, bright colors, and classic designs, and they are a popular choice for Harley riders.
Biker Art – This art style features motorcycles, bikers, and other biker-related themes. It often includes skull motifs, flames, and other elements that are associated with the biker lifestyle.
Graffiti Art – Graffiti art is known for its bold, colorful designs and lettering, and some Harley riders may appreciate this style for its rebellious and edgy vibe.
Pop Art – Pop Art is a style that originated in the 1950s and 1960s, featuring bold colors, graphic designs, and commercial images. Some Harley riders may appreciate this style for its nostalgic and retro feel.
Street Art – Street art is a contemporary art form that often features bold graphics, stencils, and murals. It can be a popular choice for Harley riders who appreciate urban culture and the underground art scene.
Lowbrow Art – Also known as "pop surrealism," is a contemporary art movement that emerged in the 1970s and is characterized by its figurative and representational style. Lowbrow artists often draw inspiration from popular culture, comic books, and street art, and their work often features dark, humorous, or subversive themes.
Here are a few examples of the art at the Flying Piston Benefit Builders Breakfast in Daytona. We provide a board to each artist and they create their masterpiece. Our clients displayed these boards on the wall in offices, game rooms. man caves, or garages.
Now consider the individual. Here are some tips to help you choose the perfect artwork as a gift:
Consider the recipient's taste: Think about their personality and style when choosing the artwork. Consider their favorite colors and themes. Or consider what they ride, the color of the bike, and the graphics.
Now think about the space: Consider the space where the artwork will be displayed. Is it a large wall or a small shelf? Will it be displayed in an office, garage, or bonus room.
Choose a piece with a connection: Consider choosing an artwork that has special meaning or relevance to the recipient.
Consider the medium: Artworks at the Flying Piston Benefit come in various mediums such as paintings, drawings, sculptures, and photographs. Consider the recipient's preference for a particular medium when making your selection.
Check the artist's body of work: Before purchasing an artwork, you can research the artist and their reputation. Ensure that the artist is reputable and their work is of high quality.
Consider your budget: Artworks can range from a few dollars to millions of dollars. Determine your budget and find an artwork that falls within that range.
By following these tips, you can find the perfect artwork during the holiday season. Consider adding the Flying Piston Benefit to your source of gift giving. You can find the perfect gift with our exciting assortment of one-of-a-kind offerings for your nearest and dearest.
But wait, there's more:
Ever time you give a gift from the Flying Piston online auction, you are gifting to kindergartners across the country and teaching them how to ride on 2 wheels. You are actually doubling your gifting power. The Flying Piston has helped over 70,000 kids learn to ride and given them a skill for life. Check out our next online auction in August here.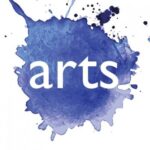 Want to be part of the fun? Get involved by:
– Donating art for the auction
– Volunteering to help at our event. (Volunteers get in free!)

The 2023 Sturgis edition of the  Flying Piston Benefit Builders Breakfast is produced by Marilyn Stemp of Iron Trader News and Jeff Najar of Horsepower Marketing.  Our work raises awareness and funds for non-profits and individuals in the motorcycle community, vets, and kindergarteners. Our funds are directed to All Kids Bike and Motorcycle Missions.