Interview Woody, Founder & CEO of the Buffalo Chip
Episode #20 of the Motorcycle Knuckle Busters podcast. Enjoy our next guest, Rod "Woody" Woodruff founder and CEO of the Sturgis Buffalo Chip.
Since 1981, Woody has transformed what was once 20 acres of land into a 600-acre entertainment destination. Top name entertainment acts consistently fill The Chip's concert lineup year after year, including icons like Aerosmith, Bob Dylan, Kid Rock, and Ozzy Osbourne. Woody has turned the Buffalo Chip into the Largest Music Festival in Motorcycling.
About Motorcycle Knuckle Busters Podcast
Motorcycle Knuckle Busters on Apple Podcasts. A weekly podcast for the motorcycle industry. We often have different guests and discuss the latest news within the motorcycle community.
About The Flying Piston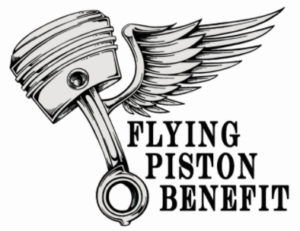 The 2022 Sturgis edition of the  Flying Piston Benefit Builders Breakfast is produced by Marilyn Stemp of Iron Trader News and Jeff Najar of Green Forest Brand.  Our work raises awareness and funds for non-profits and individuals in the motorcycle community, vets, and kindergartners.
For more information, please contact marilynstemp(at)gmail.com, 828-205-8482. To get involved with the Piston, click here. Enjoy the rally and we hope the Sturgis Buffalo Chip 2022 Lineup is just what the Doctor ordered.