Meet Our 2022 Custom Strider, Harley, Victory, & Indian Bike Builder Zach Ness
Zach Ness is a motorcycle designer, builder, entrepreneur, and reality television actor. He is the grandson of motorcycle custom king Arlen Ness, and son of Cory Ness. Like his father and grandfather before him, Zach carries on the company heritage, as stated on their website.
"This is what we do; it's our purpose our passion, and our way of life for over 50 years. We spend every day creating, testing, and delivering the best quality motorcycle products available. Arlen Ness has something for every angle of your motorcycle to enhance both form and function."
Starting out of his garage in the 1960's with money he earned as a semi-professional bowler, Arlen bought his first Harley. Armed with no more than a spray gun and a dream, he created his first chopper. That chopper launched a customizing career that in turn helped launch an entire industry in the custom motorcycle aftermarket. Today, Arlen Ness Motorcycles is an international brand.
Arlen passed away in 2019 but his legacy is firmly and respectfully in place thanks to Cory and Zach.
Plan on attending the 2022 Sturgis Flying Piston Benefit Builder Breakfast on August 7th and meeting Zach Ness in person! Check him out on Instagram – @zness03
Also, Meet Featured Artists Darren McKeag & Billy Lane
New for 2022, our headliners include artist Darren McKeag and steel artist Billy Lane.  Get a free hero card and you can even get a picture on their custom choppers.
Check out our Headliners' Darren  Mckeag and Billy Lane:
More Details:
About The Flying Piston Benefit Builders Breakfast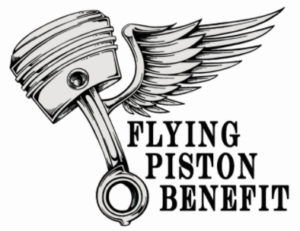 The 2022 Sturgis edition of the  Flying Piston Benefit Builders Breakfast is produced by Marilyn Stemp of Iron Trader News and Jeff Najar of Green Forest Brand.  Our work raises awareness and funds for non-profits and individuals in the motorcycle community, vets, and kindergartners.
For more information, please contact marilynstemp(at)gmail.com, 828-205-8482. To get involved with the Piston, click here. Enjoy the rally and we hope the Sturgis Buffalo Chip 2022 Lineup is just what the Doctor ordered.