2nd Annual Sizzlin' Summer Nights Strider Cup is a Hit
Katie Wagner Washnok, Owner of >>Blackout Industries<<, Blackout Motors, Blackout Engraving & Adrenaline Supply Co., reported that the 2nd Annual Sizzlin' Summer Nights Strider Cup, presented by Blackout Industries, was another huge success for 2-wheel enthusiasts no matter their size.
Katie created the Sizzlin' Summer Nights Strider Cup at the downtown Sizzlin' Summer Nights Car & Bike Show in Aberdeen, SD to enhance the family-oriented experience. This allows kiddos to compete at the Strider Cup event by racing and learning to ride on 2 wheels.
Over 60 kids competed this year on 6 Striders in 3 different sizes. Each rider competed on a timed course. Prizes are given away for the fastest time in each age category 1-8 and then a trophy for the overall fastest time.
After the event, Katie commented, "This event continues to get more fun each year! Thanks to all who came out to support and congratulations to all who competed!"
Anytime you have hot rods and custom bikes you have beverages. Besides the standard adult beverages, Katie noted that she saw a plethora of coffee (for the tall people) and juice boxes (for the short people).
The husband and wife team of Katie and James Washnok bring awareness to the All Kids Bike program through supporting events like this one as well as the annual Flying Piston Benefit at the Buffalo Chip.
By teaching kids to ride in school, we are getting kindergartners on bikes the opportunity to experience the joy of two wheels.
Blackout Industries Supports the Flying Piston Benefit
Bagger at the Flying Piston Benefit – The very first bagger built for the auction at the Flying Piston Benefit Online Auction came from James and Katie Washnok of Aberdeen, S.D. Check out all the custom Strider bikes from the Flying Piston Benefit  2019 class.
Katie and James were instrumental in securing the 2022 funding for the grade school in Aberdeen, SD. Before the fall school year completes, kindergartners will be ram-rodding around on their Strider bikes and learning the joys of 2-wheels.
About Blackout Industries
Blackout Industries is a global leader in the secondary motorcycle parts market. Paving the way in not only revolutionary design but simple, user-friendly, virtually indestructible motorcycle parts to give customers the highest quality custom look, at the best price.
Owner/Operators James and Katie Washnok have been building motorcycles professionally since 2012. From humble beginnings, purely as a passion project, Blackout has grown from one kid's fascination with unique expressive custom bikes to a family of dedicated professionals driven toward providing the best in product and customer service. We strive to bring our signature brand work ethic to every project, not simply meeting expectations but exceeding them. James, Katie along with their two children Jett and Whitley, proudly call South Dakota home.
Our Media Partners
We couldn't do what we do without the support from the motorcycle community and our media partners. We appreciate the love!
Please visit us on our social media pages: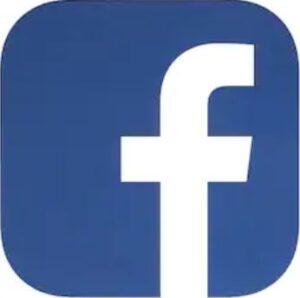 Facebook Page.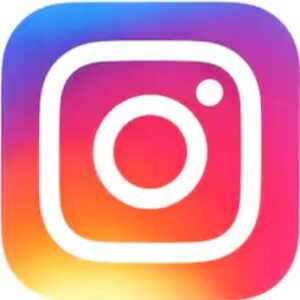 Instagram Page.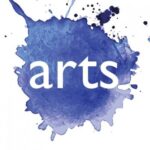 If you want to support the Flying Piston Benefit and Builder Breakfast by donating art or your time,  connect with us.
About The Flying Piston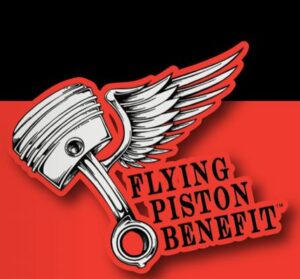 The 2022 Sturgis edition of the  Flying Piston Benefit Builders Breakfast is produced by Marilyn Stemp of Iron Trader News and Jeff Najar of Green Forest Brand.  Our work raises awareness and funds for non-profits and individuals in the motorcycle community, vets, and kindergarteners.