Strider Builder JoAnn Bortles builds A Mini-me Chopper with a Grown-up Paint job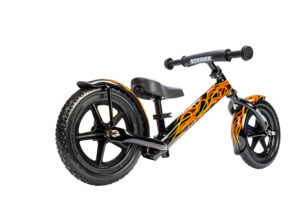 When JoAnn Bortles was asked to customize a Strider bike, she immediately connected dots to make the most of the opportunity. As the owner of Crazyhorse Custom Paint, JoAnn is an award-winning painter, welder and author. She gladly joined the other female builders making up the 2020 class in the third year of the Flying Piston Benefit program.
Strider Builder JoAnn Bortles – As she explained, she knew from the start exactly how she'd customize her little bike. "I wanted my tiny Strider custom to celebrate a moment in women's motorcycle history. What moment? Well, when I was in Sturgis in 2004, the new issue of Easyrider came out, the September 2004 issue. And there on the cover, was my bike. It was the first time a woman's bike was ever featured on the cover of Easyrider. That was 16 years ago.
That motorcycle on the cover of Easyrider was JoAnn's custom chopper, a bike she called the Gooseneck because of its frame.
Said JoAnn, "I've been painting motorcycles since 1979. I was the first woman to own a custom paint shop. Many custom-painted choppers have gone through my shop, but none were mine until 2003 when I decided to design and help build my own custom flamed chopper. And, of course, I painted it."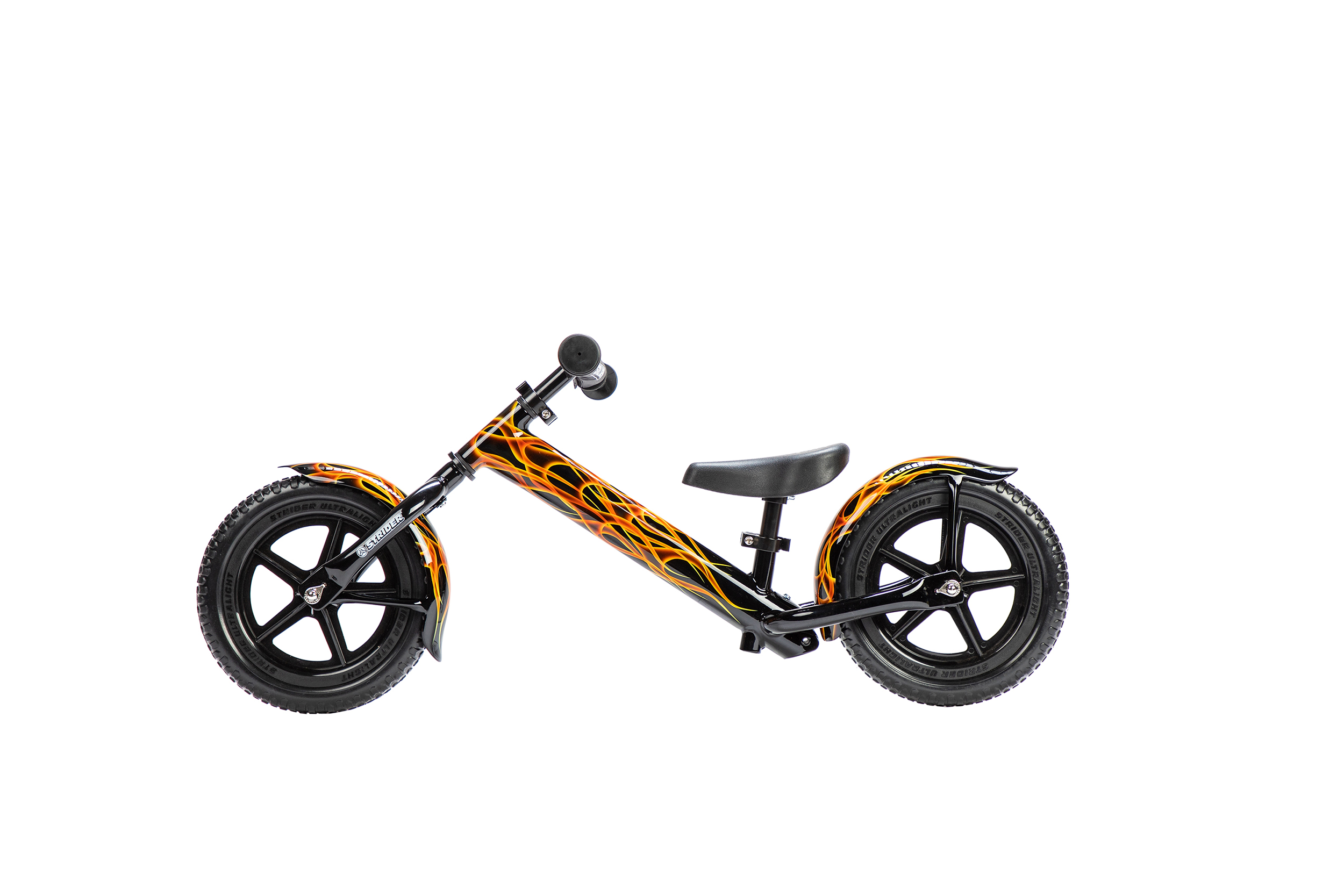 In addition to winning bike shows, the Gooseneck chopper has seen many adventures and JoAnn has ridden it many thousands of miles. So naturally JoAnn's Tiny Custom Strider is a mini version of her own Gooseneck chopper, mimicking the full-size version in style, design and, as you'd expect, paint work. You'd swear the fluid, many-layered ghost flames were moving in the mist. It's truly art in motion, revealing the painter's long-practiced expertise.
As for the metal fab, in her work as an automotive restoration expert building cars and hot rods, JoAnn is comfortable with welders and plasma cutters; she's been a fixture at SEMA for years. "I replace quarter panels on cars all day long but this was my first two-wheeled fabrication job," she said. And she approached it with equal interest and intensity.
She completely dismantled the little bike, re-working the geometry for a long, low, slammed stance.
"I spent 3 days fabricating the fenders," said JoAnn. "It's delicate work, they're tiny and the metal is thin. I had to use metal filler to make them sturdier and thicker then add body filler."  (We are proud to call Strider Builder JoAnn Bortles – ed.)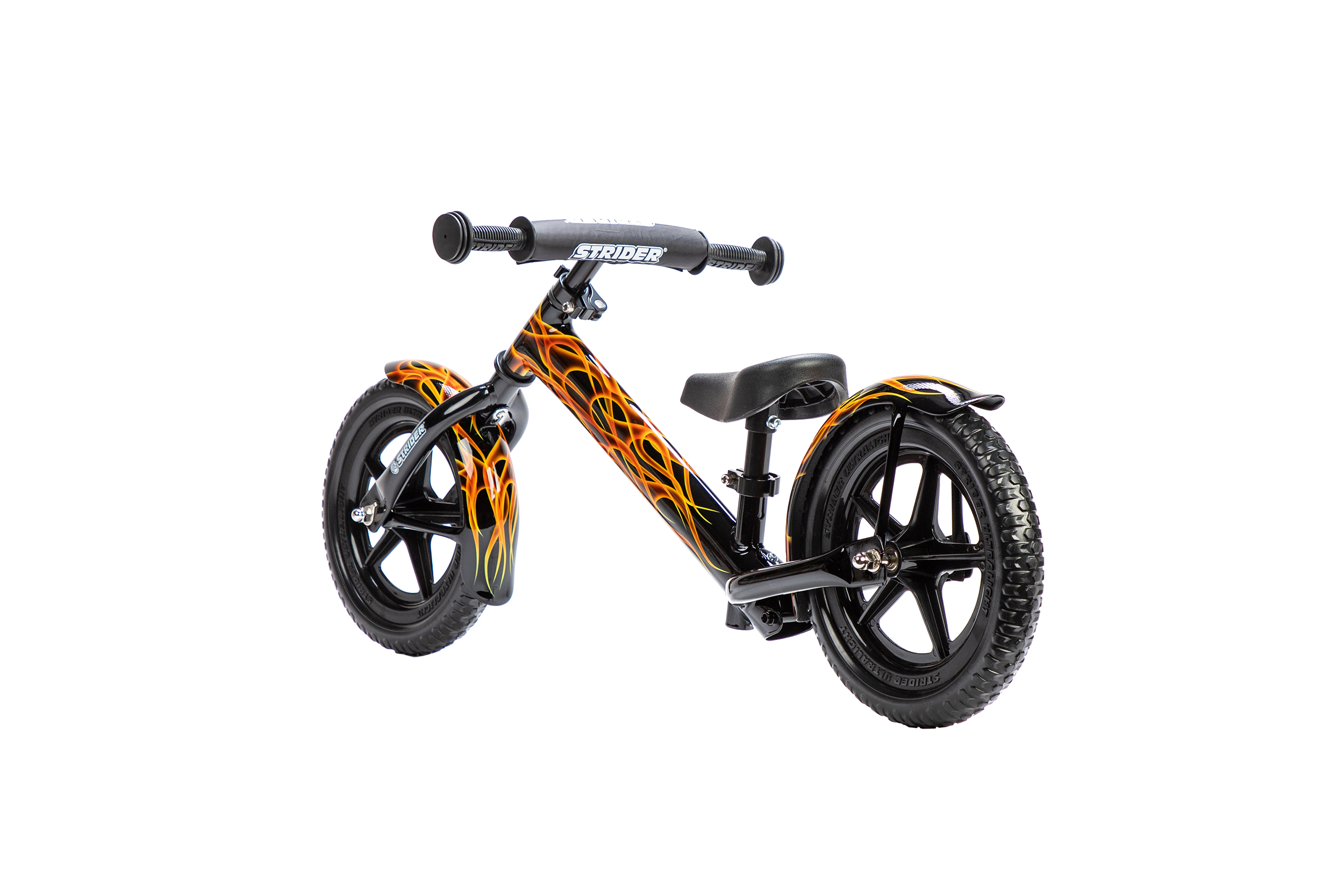 "I had so much fun with this that I'm going to get another bike and build a mini version of another bike that's always been among my favorites, the one that was featured in IronWorks."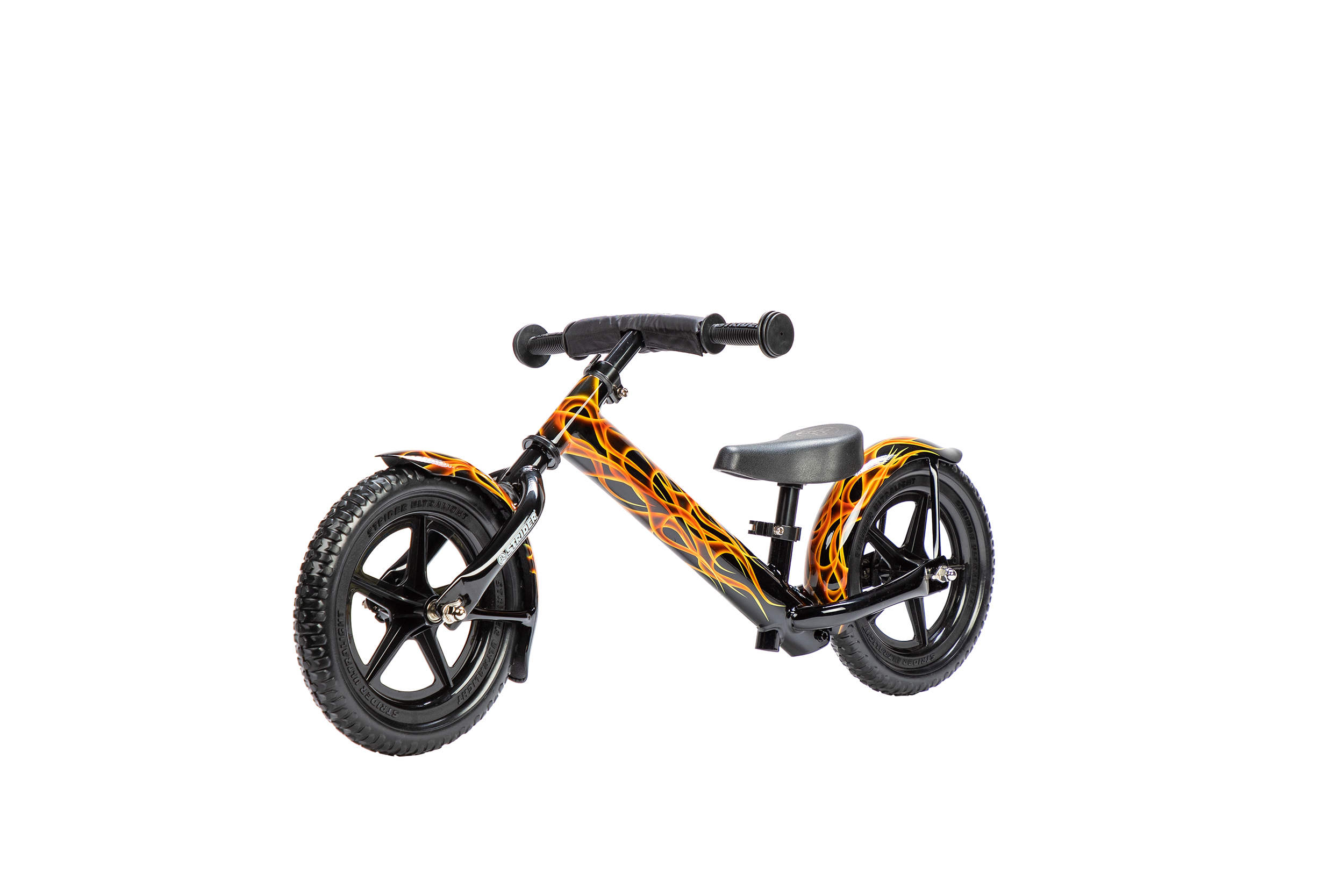 Regarding the tribute aspect of the Tiny Strider bike, for JoAnn it stands in testament to the contributions of women in the industrial arts and gearhead industries.
"There have been many long, dark times in my career. It's a hard living and even harder when you're a woman and trying to get taken seriously. I have known many talented, amazing women who have striven to make a living in custom motorcycles. Sometimes it's hard to follow a career dream and take care of your family when times are tough. Many have made the brutal decision to leave their motorcycle career dreams behind.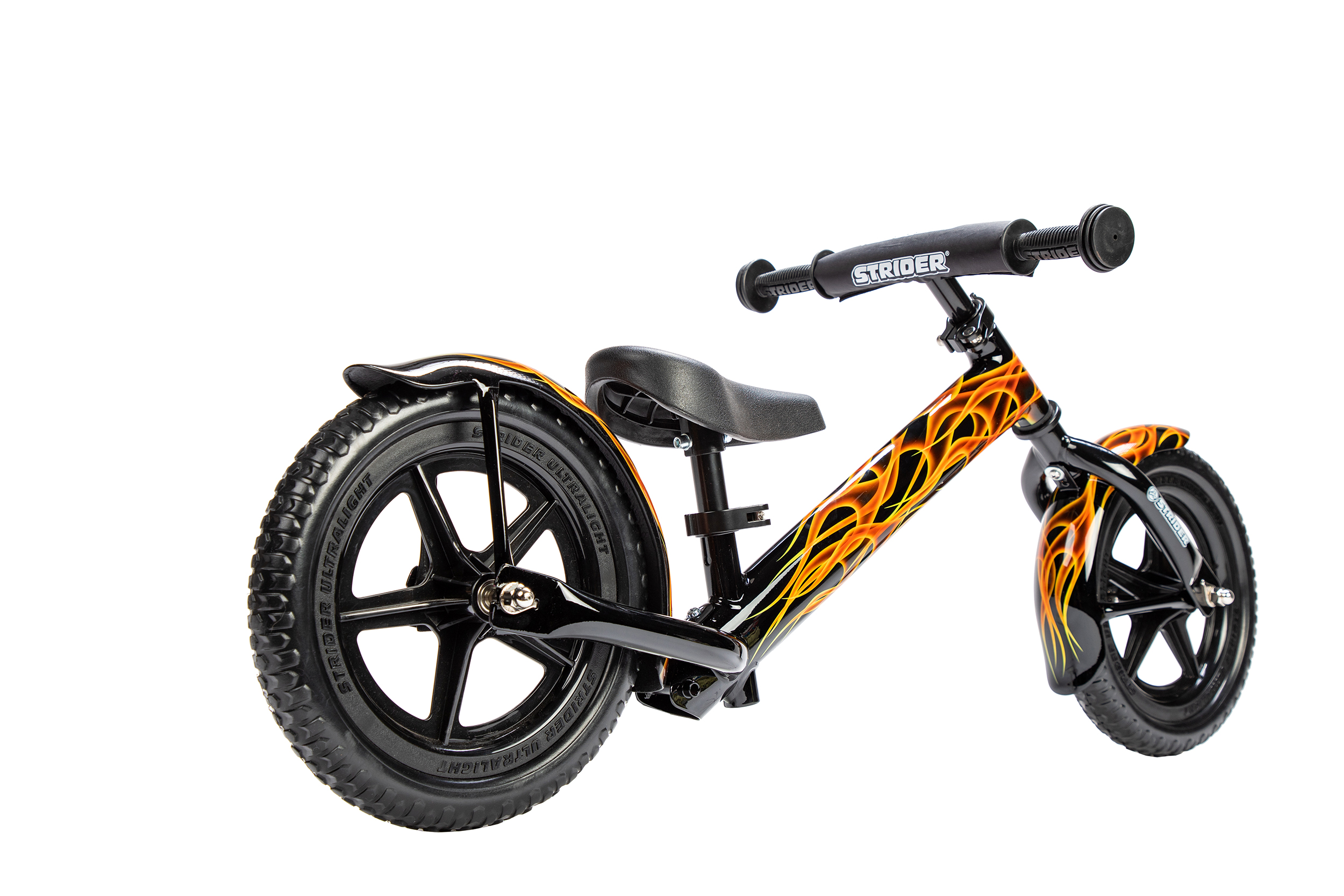 I want to dedicate my Strider Build to all those women. They inspire me to push on. They are incredible and I have had the honor of knowing many of them.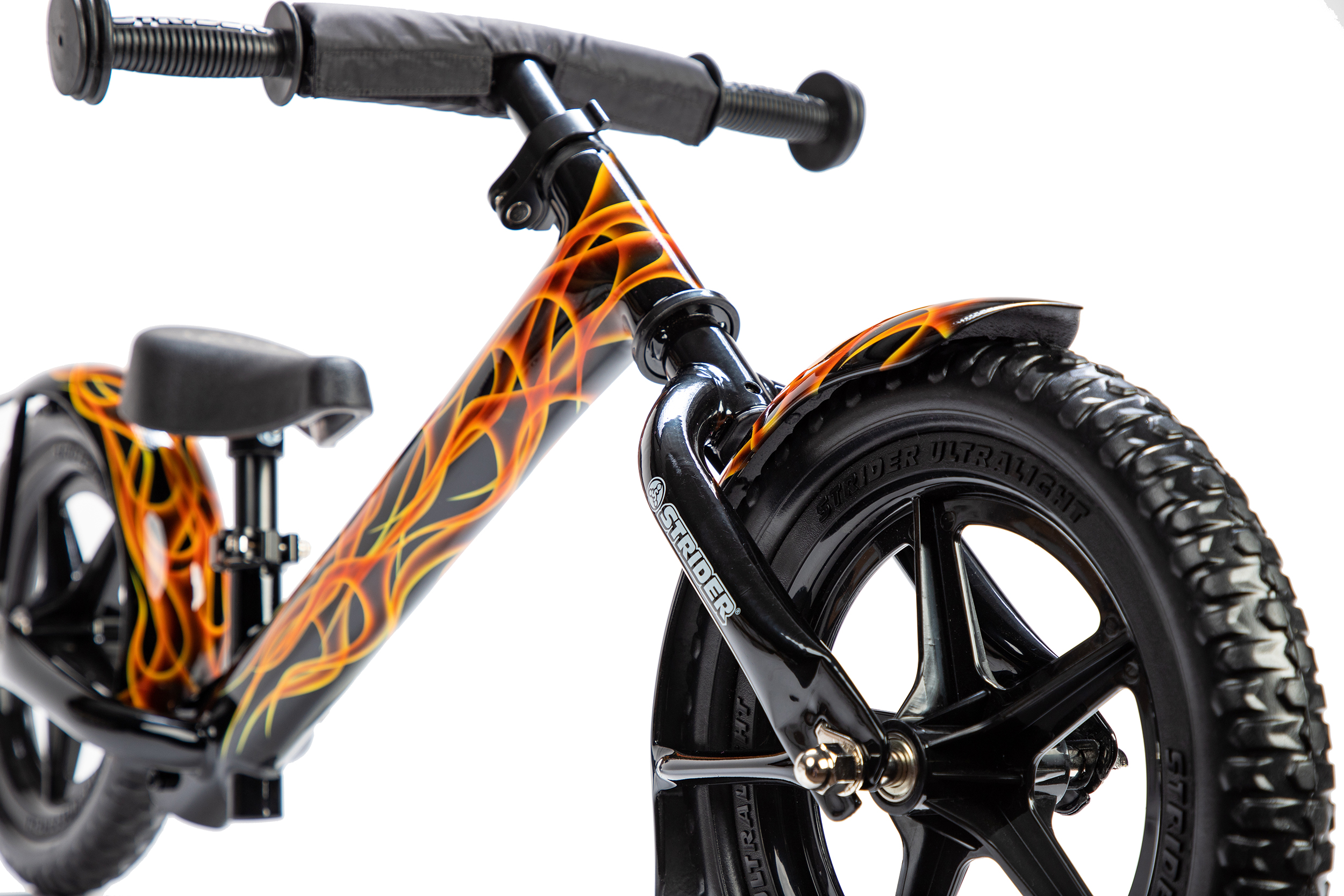 "I hope women who are interested in the custom motorcycle industry are inspired by my Strider build and the dreams, hopes, and years of long days and even longer nights, it represents. To push on when the days feel darkest. Because they just might be the next women who makes custom motorcycle history."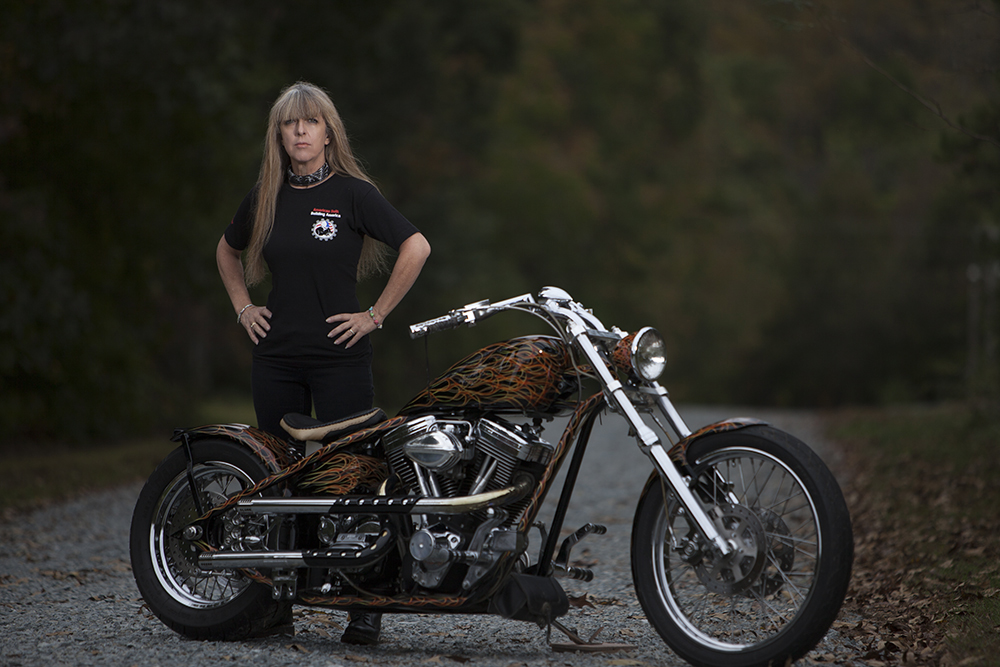 JoAnn Bortles started working on motorcycles in 1979 and is the owner of Crazy Horse Custom Paint. She is an awarding winning custom painter, airbrush artist, automotive restoration expert, tech writer, and photojournalist with over 40 years of experience in the motorcycle and automotive industry.
She is the best-selling author of seven books on automotive and motorcycle painting and has written for many motorcycle and automotive magazines including Easyriders, American Iron, Ironworks, and Car Craft.
JoAnn is the first woman to own her own custom paint shop and has breaking barriers ever since. In Sept 2004, JoAnn made history when her bike was featured on the cover of Easyriders magazine, making her the first woman to have her own personal bike featured on the cover. In 2006 she became a member of the first all-woman bike building team, The Chopper Chick Crew.
Her paint work has won some of the top awards in US including Easyriders Best Paint of the Year and PPG's Top 5 Most Outstanding Paint. While known primarily as a custom painter, JoAnn is a respected welder fabricator and worked for companies like Moroso Products and Total Performance.
Her work has been featured in numerous automotive and motorcycle publications including Easyriders, Car Craft, and Hot Rod magazines. She has appeared on NBC News, The Today Show, MusclecarTV, and Motor City Masters. When she's not working or carving up the mountain roads on her Sportster, she's kayaking or spending time with her grandsons.
Her passion for mentoring and inspiring the next generation has led to her involvement in the Flying Pistons Strider Build.
"I always look forward to seeing the amazing transformations of the Strider Bikes! I'm so proud to be a part of this year build!"
Flying Piston Benefit Custom Strider Class of 2020


The 2020 star Strider builders are Savannah Rose, WomenRidersNow Build Team, Lena Fairless, JoAnn Bortles, Ron Finch, Ashmore Ellis, and Cris Sommer Simmons.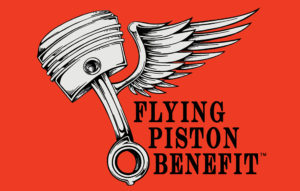 About Flying Piston Benefit: The Flying Piston Benefit is produced by Marilyn Stemp of Iron Trader News and Jeff Najar of Horsepower Marketing. The event and silent auction supports veterans issues and the motorcycle industry through fundraisers for non-profits and individuals.
Each Flying Piston Benefit provides a silent auction that is art-oriented and also includes unique and collectible items.
Each event also doubles as an industry get together where enthusiasts, businessmen and women, custom builders, athletes, and artists come together to socialize, enjoy breakfast and support a worthy cause.
To get involved, contact Marilyn Stemp at our contact page or text her at 828-205-8482.
Watch the Flying Piston Facebook page for our latest updates.
About Flying Piston Custom Striders: The Custom Strider Program is an initiative of The Flying Piston Benefit produced by Marilyn Stemp of Iron Trader News and Jeff Najar of Horsepower Marketing to raise awareness and funds for vets and the motorcycle industry through fundraisers for non-profits and individuals in the biker community. Each year a new class is unveiled at the Flying Piston Benefit Builders Breakfast at the Sturgis Buffalo Chip during the first Sunday of Sturgis Rally. Contact: Marilyn Stemp, 828-205-8482, marilynstemp@gmail.com or Flying Piston Benefit.
About Strider: Strider designs lightweight bikes that build two-wheeled balance, coordination, and confidence in children. Strider is helping kids learn to ride and developing new motorcycle riders through the AllKidsBike movement which makes bike-riding a part of the kindergarten curriculum. www.allkidsbike.org, www.striderbikes.com.
Words by Marilyn Stemp about Strider Builder JoAnn Bortles
Photos compliments of Strider Sports, Int'l