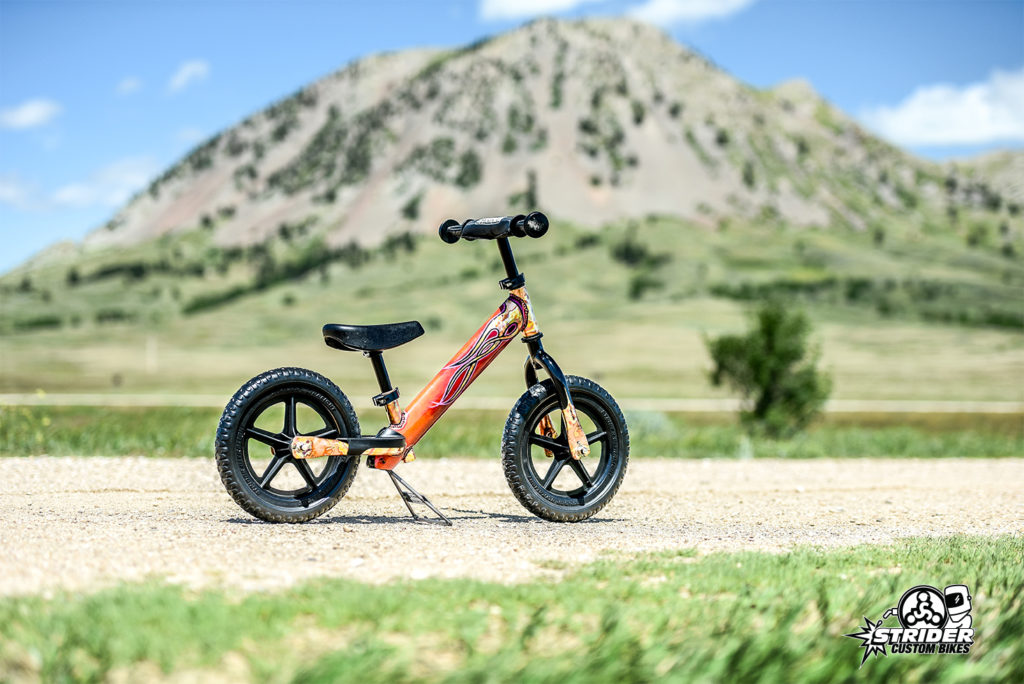 Introducing the incredible Tiny Strider Custom Bike completely custom painted by Eric Herrmann of Eric Herrmann Studios.
Eric is one of the pioneers of motorcycle art, he has been creating paintings of the biker lifestyle for over 30 years and supporting related charity causes the entire time, too. That's just who he is and what he does.
"The Strider custom project was very important to me," said Eric. "Gets kids riding and striding at an early age! Motorcycling has been very important in my life and has kept me focused for decades. I'm honored to be part of this important endeavor."
Check out the online auction, right here.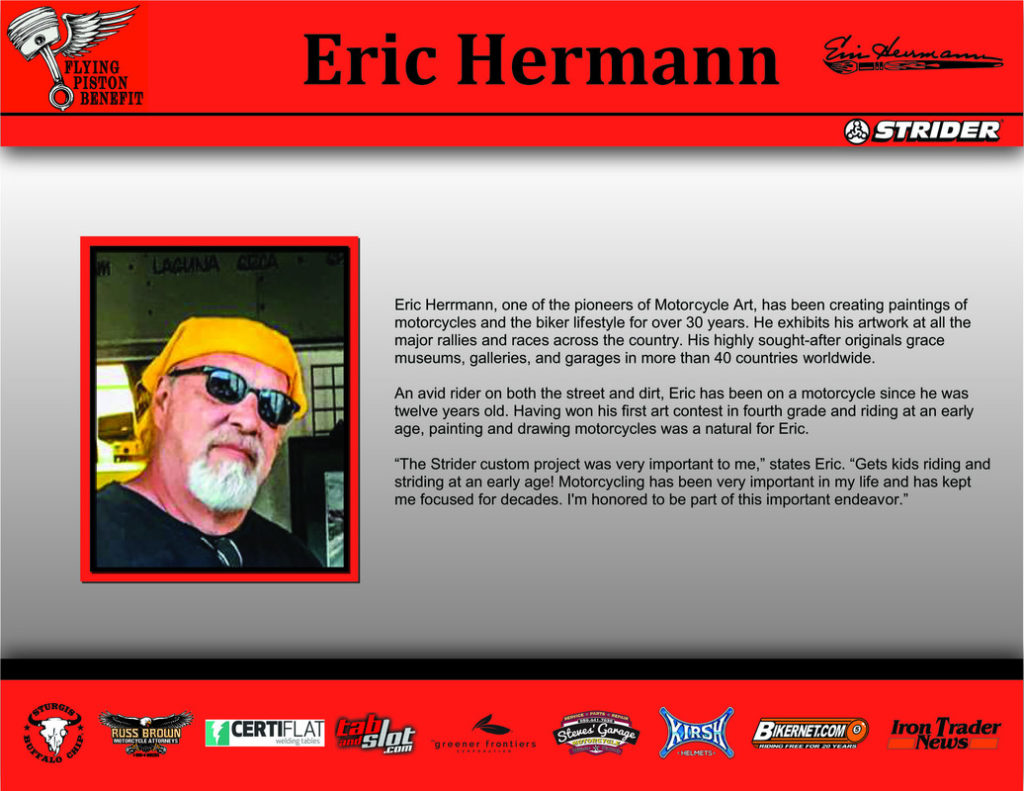 About The Flying Piston Benefit: The Flying Piston Benefit events are produced by Marilyn Stemp of Iron Trader News and Jeff Najar of Horsepower Marketing to assist in raising awareness and funds for non-profits and individuals in the biker community. New ridership and veteran's concerns are the focus.
In addition to Motorcycle Missions, Flying Piston Breakfast proceeds support AllKidsBike.org, a foundation that makes bike riding a part of the kindergarten curriculum in schools, with the goal to cover the nation.
The Builders Breakfast began organically, as many efforts. But the event has evolved, bringing a firm goal into focus: to bring more riders into motorcycling.
Where are the new motorcycle riders? Right now, they're in kindergarten!
To get involved with the Flying Piston Benefit, click here to connect with us.