Cris Simmons Customized Strider Called "Effie" debuts at 2020 Flying Piston Benefit
One Legendary Woman's Tiny Strider Custom
Cris Sommer-Simmons is a female powerhouse in the motorcycle world, from her beginnings as a moto-journalist and her own publication, Harley Women Magazine, to her time spent riding vintage motorcycles cross country in the Cannonball runs. Now, Cris Simmons Customized Strider, is a check mark under a long list of activities in the  sport of motorcycling.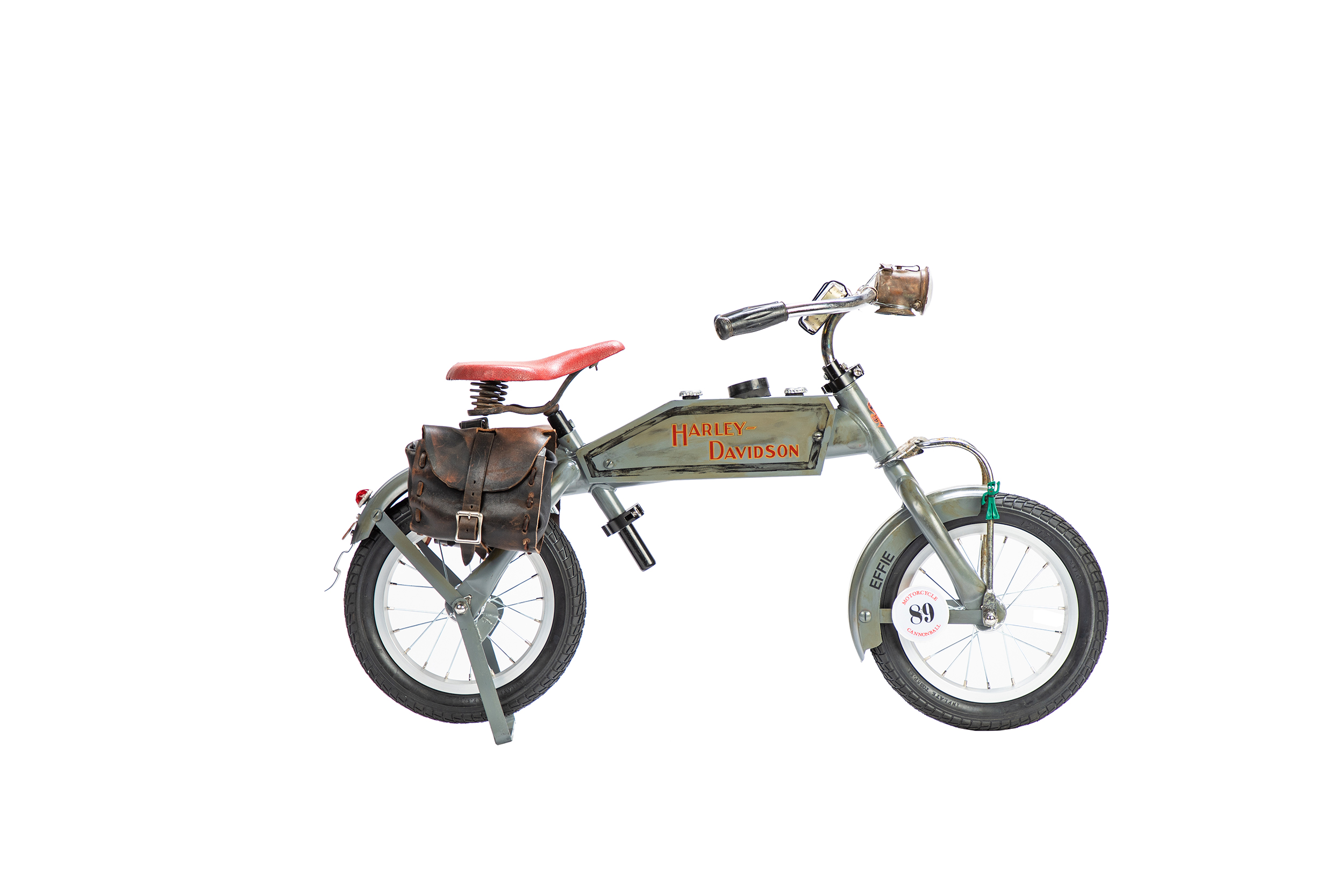 Cris has always been as pioneer for women riders. Harley Women, which she co-published and edited, was the first motorcycle publication geared towards women. Since then, she has published multiple books including several about the history of women on motorcycles.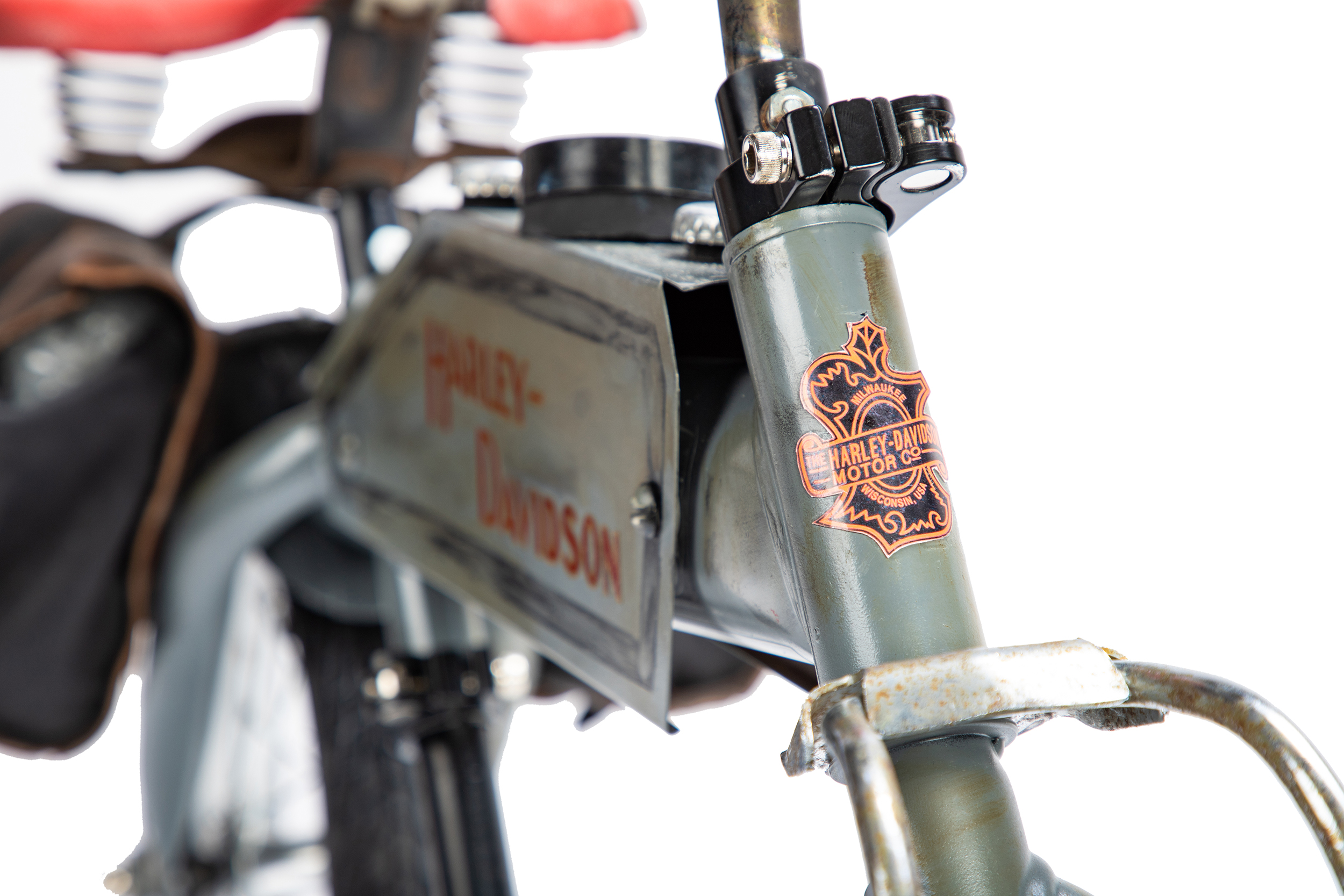 Cris's Cannonball riding career centers around her 1915 Harley-Davidson, a bike she named "Effie" in honor of female riding pioneer Effie Hotchkiss. It was the basis for Cris's tiny custom Strider build.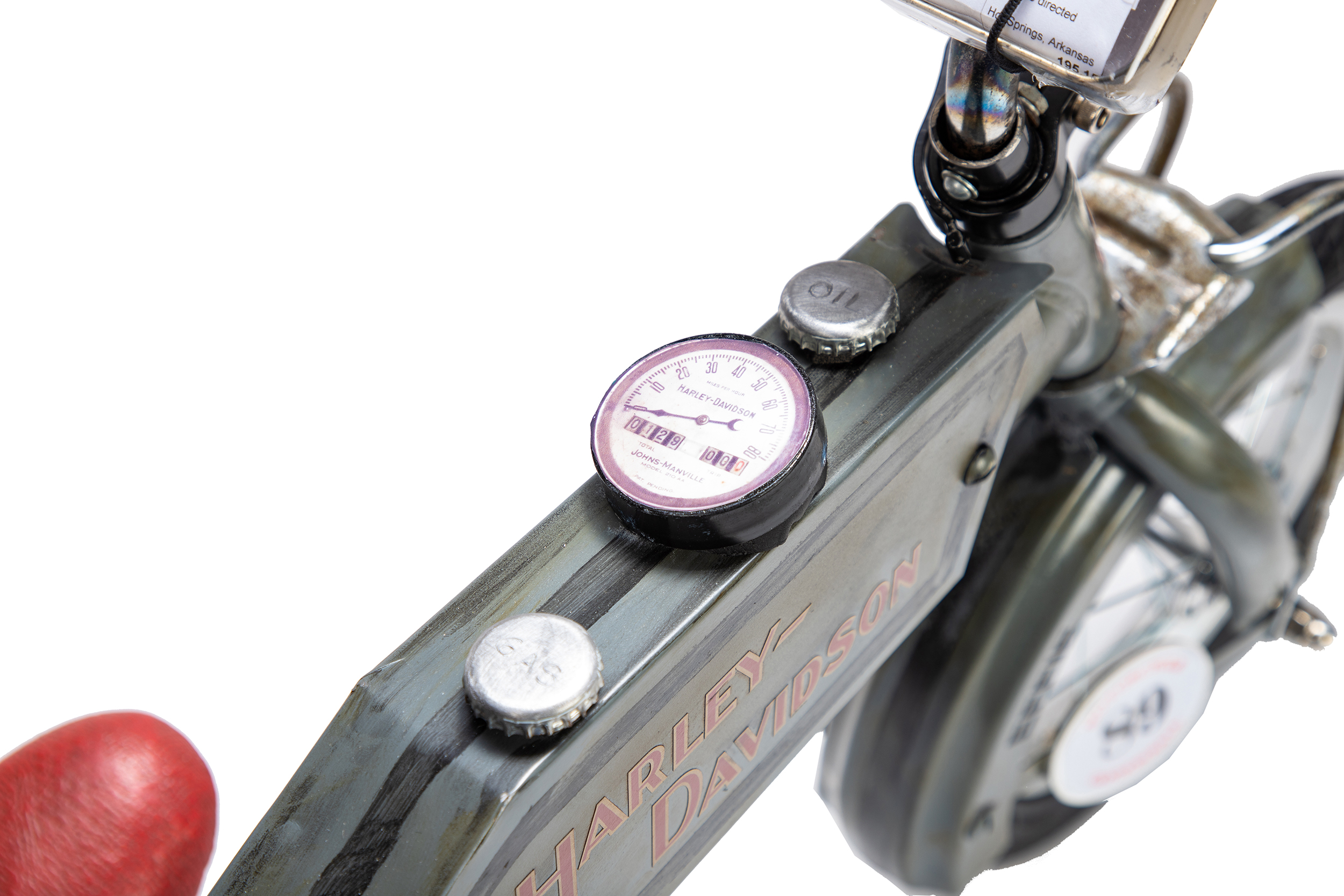 When you see her custom Strider, you immediately recognize it to be a tiny version of Effie. Cris put a ton of tiny details on this bike that really make you forget it's a balance bike for kids and transport you into the world of board track style Harley-Davidson's.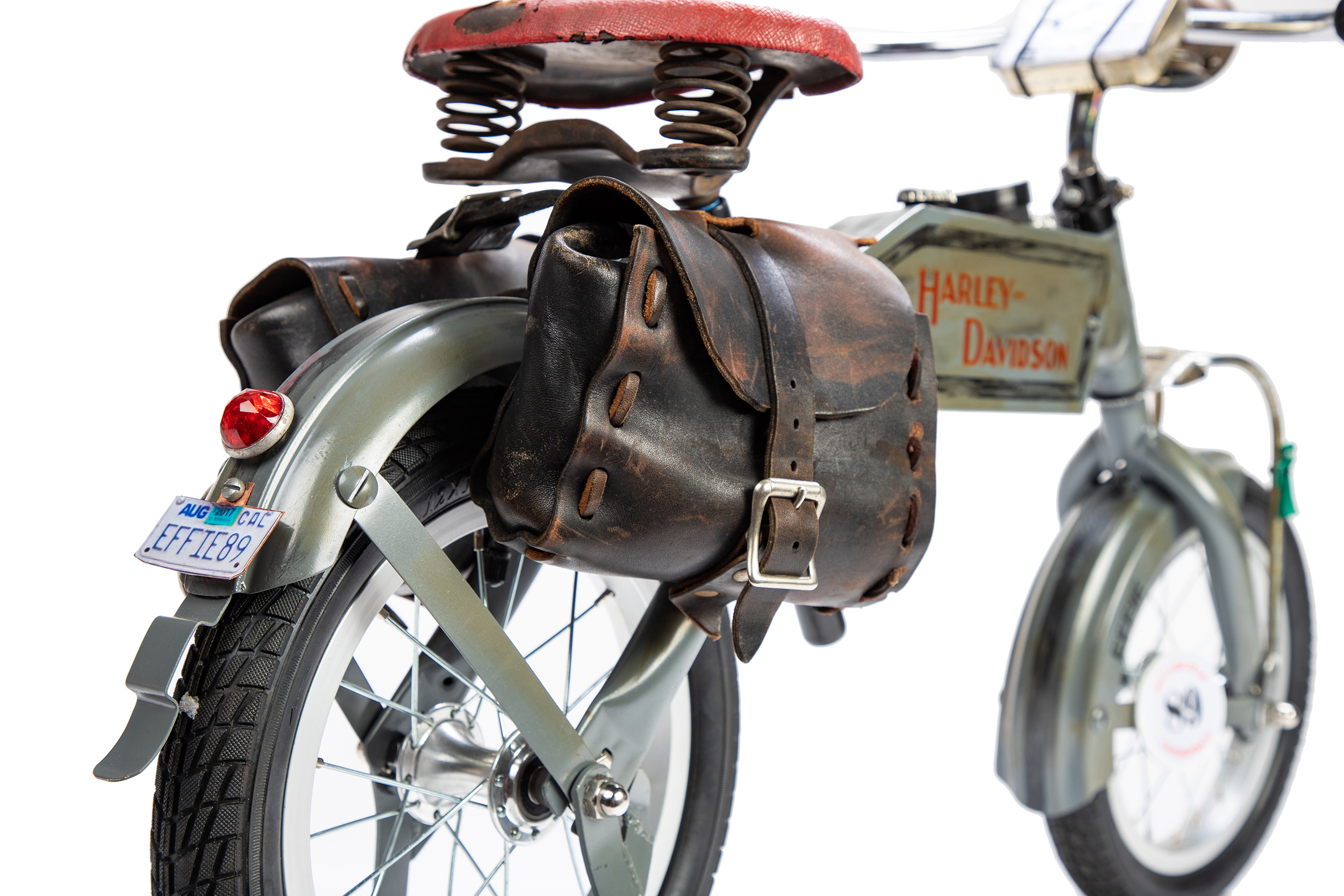 Cris said "I love the flat tanks and the paint that looks so much like my little 1915 HD Effie. I found some '50s tricycle parts on eBay and that's where I got the handlebars, the seat and the front fender. It took some tweaking to make everything fit. I actually found the rear fender that looks really close to the front on eBay as well."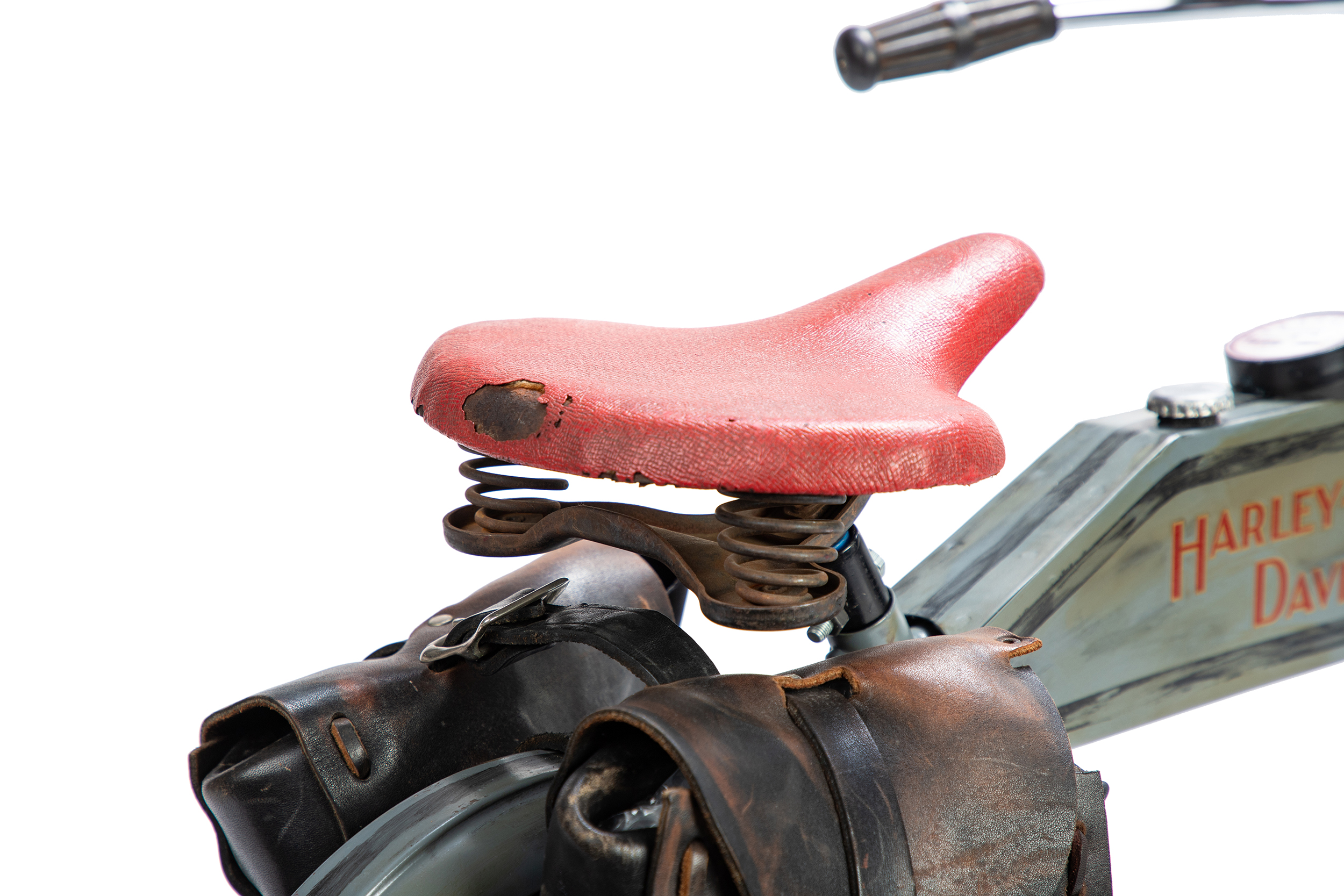 Cris noted that close friends Chip and Maggie Perry gifted her the tiny headlight, which really tied the bicycle together and makes it into a tiny moto. Cris and her husband Pat Simmons, whose name you may recognize from the legendary Doobie Brothers, spent time creating things like the Cannonball roll chart – out of an Altoids tin! She found original decals to really set off the bike, which rest upon the flat tanks created and painted by Cris's friend, master builder and mechanic Steve Huntinger.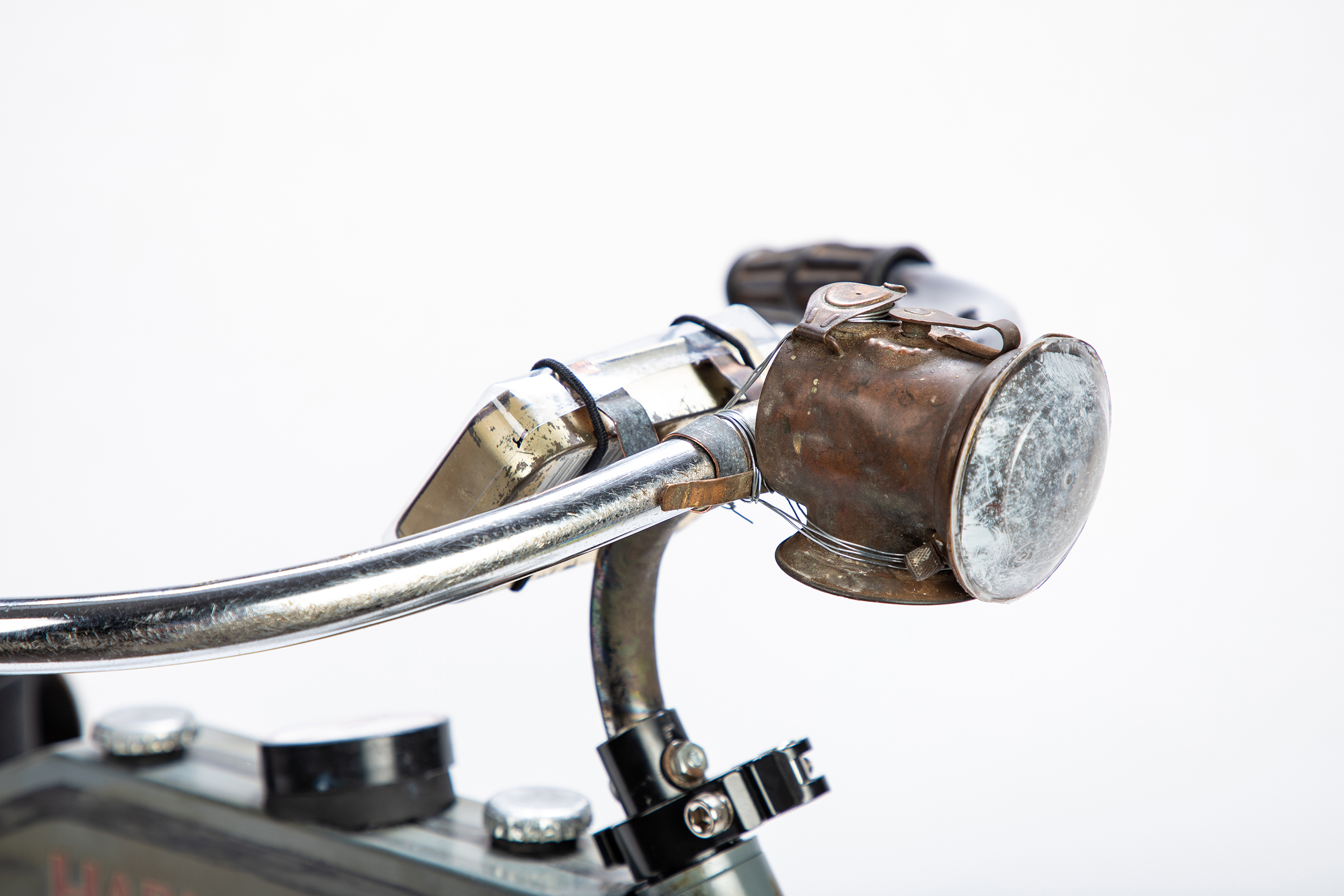 "The tiny saddlebags were repurposed from an old leather tool bag I used on my 1979 Lowrider back in the day. I only had it for 40 years! Pat helped me cut it in two and sew it back together," said Cris. The wire wheels are actually from Strider but were a near perfect match to the motorcycle.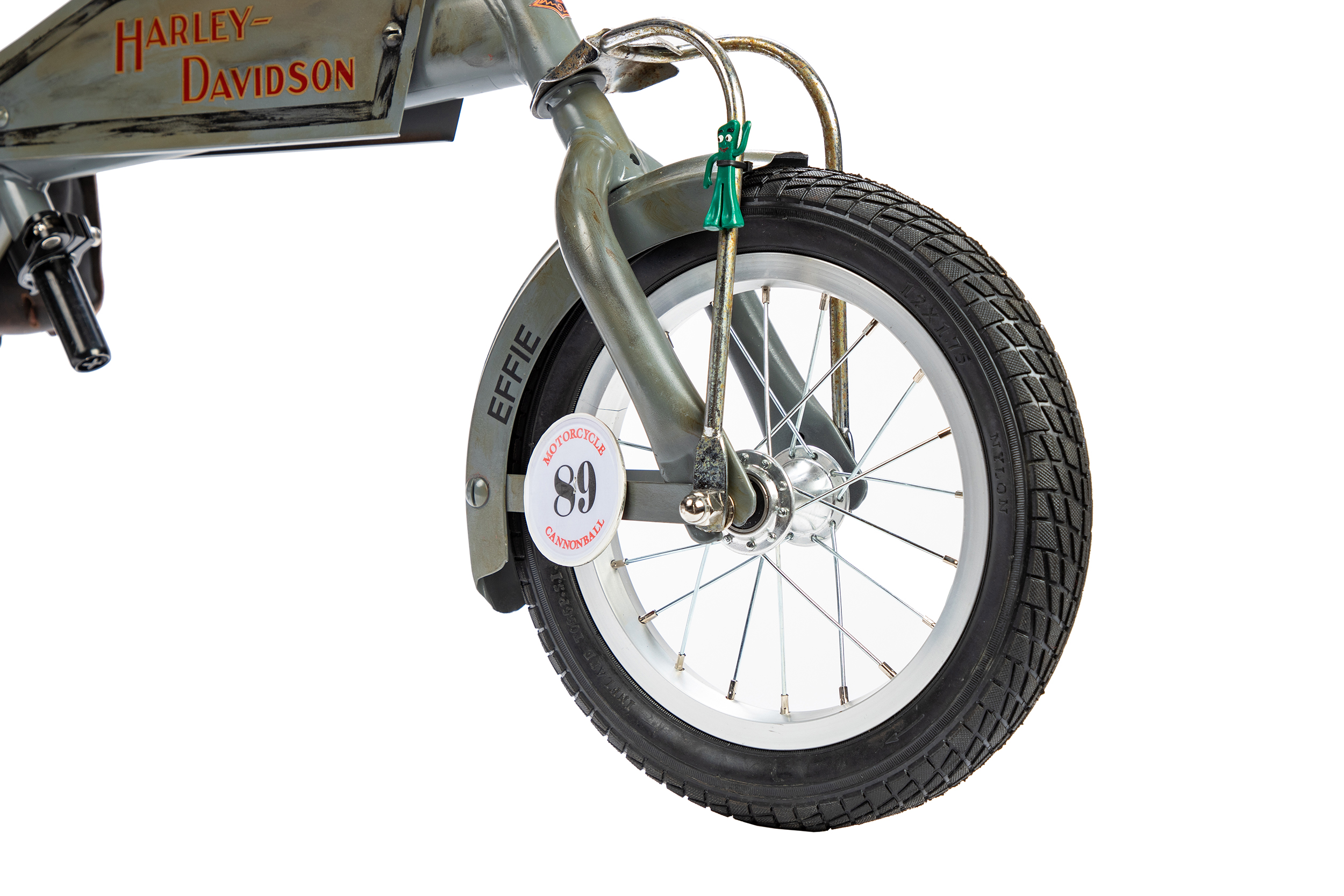 Both Cris and Pat are National Ambassadors for All Kids Bike, a program of the Strider Education Foundation that's committed to putting kids on two wheels. They've had the joy of watching their 4-year-old grandson master riding and they look forward to his twin brothers following in his footsteps.
When I asked Cris about her inspiration for the build, she of course mentioned someone who was an inspiration to so many of us, of all generations – the one and only Jessi Combs.
"Jessi Combs actually inspired me to build my little mini-me Strider bike Effie. She was such a great person and we joked about bidding against each other on the one she built the year before. I bid my ass off to win that one (my husband is an angel), and it's currently on loan to the National Motorcycle Museum."
And that's the story of how one legendary woman inspired another legendary woman, who returned the inspiration. And they both continue to inspire women, (myself included,) and men, too. And they will for years to come.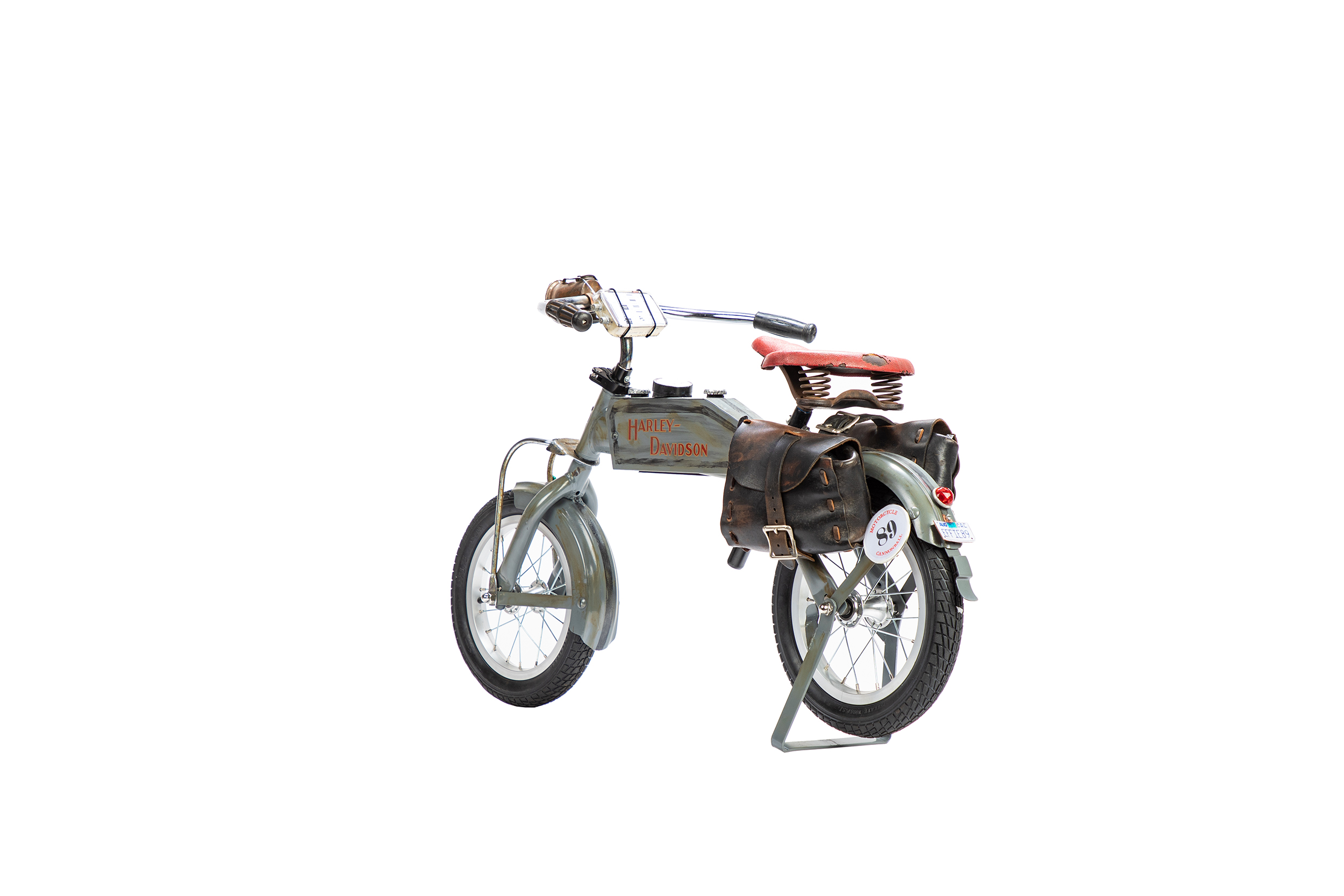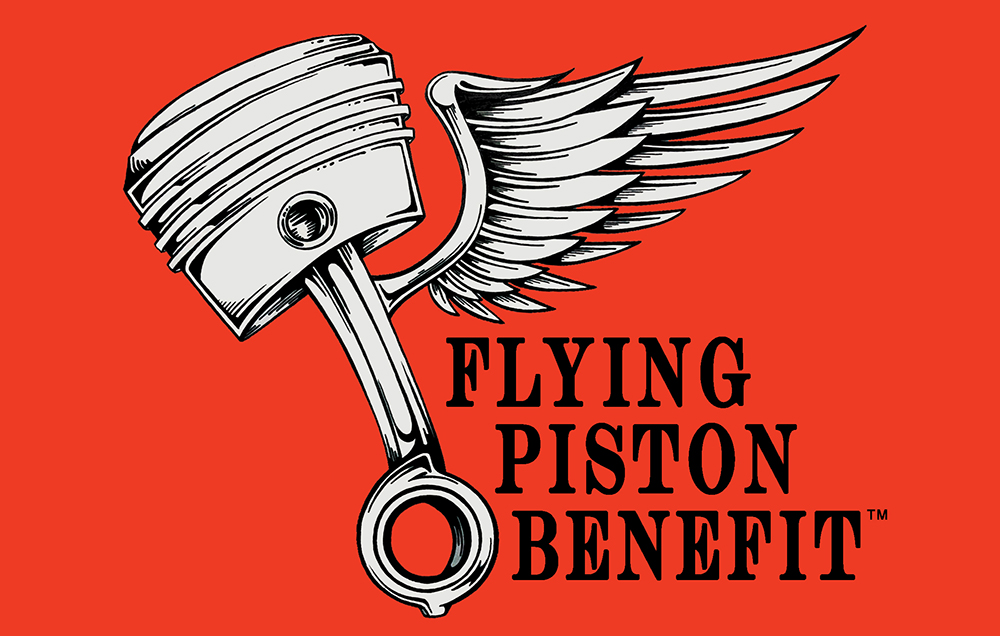 About Flying Piston Benefit: The Flying Piston Benefit is produced by Marilyn Stemp of and Jeff Najar from Horsepower Marketing, a marketing and promotions company to raise awareness and funds for non-profits and individuals in the biker community. Each year the Flying Piston Benefit hosts a builders breakfast at the Sturgis Buffalo Chip the first Sunday of Sturgis Rally. Contact: the team or Marilyn Stemp, 828-205-8482, marilynstemp@gmail.com or www.theflyingpiston.com for details.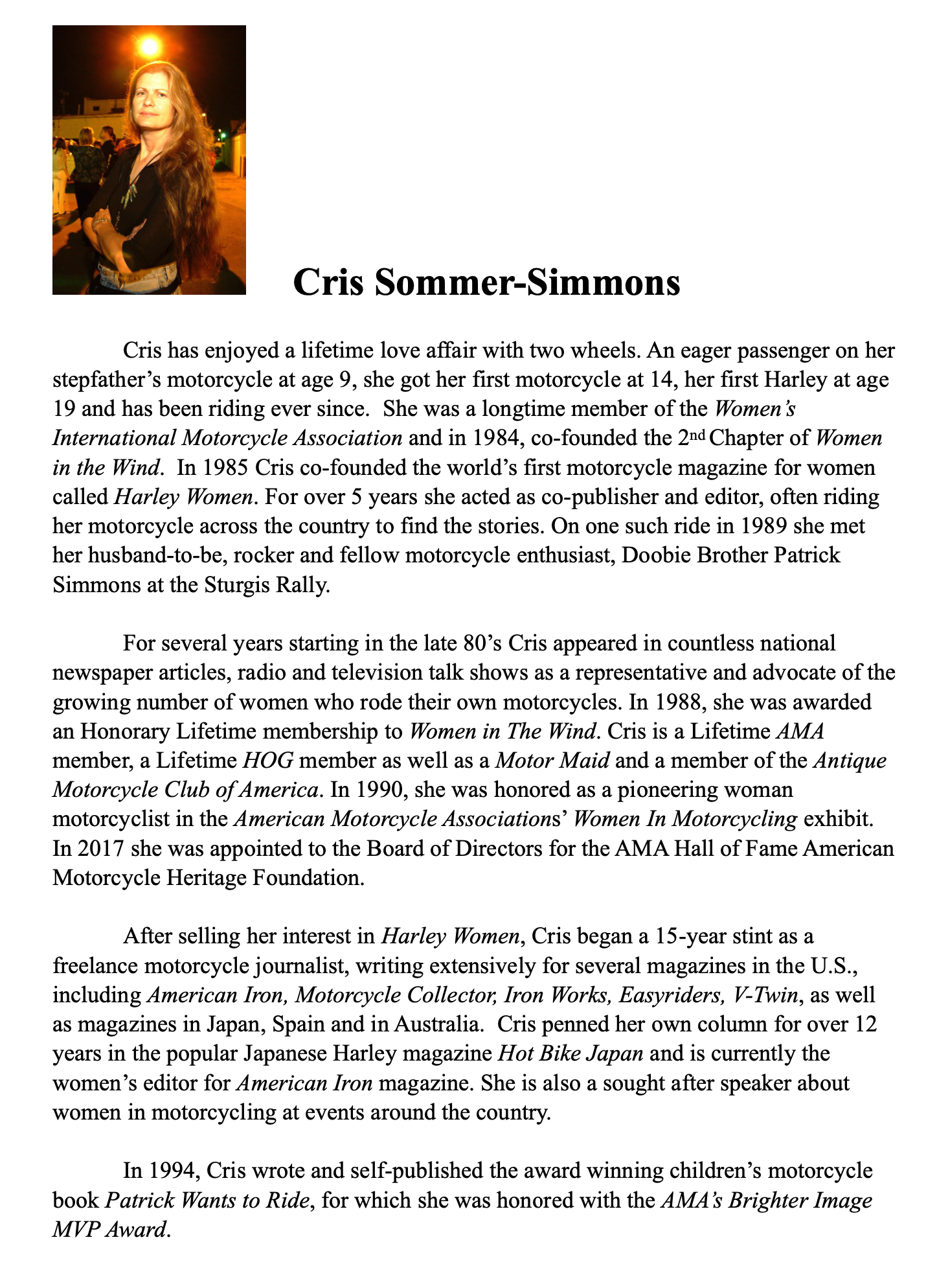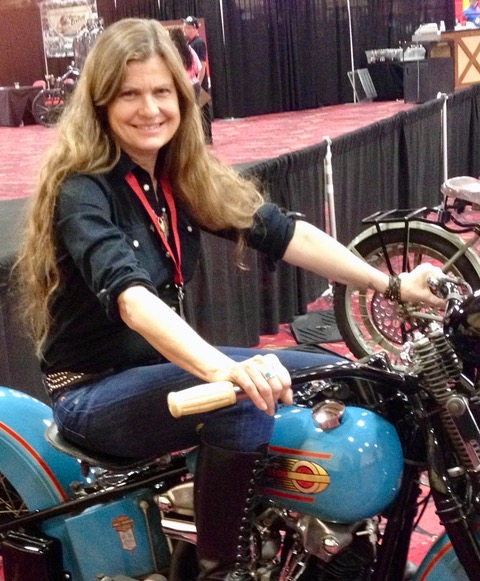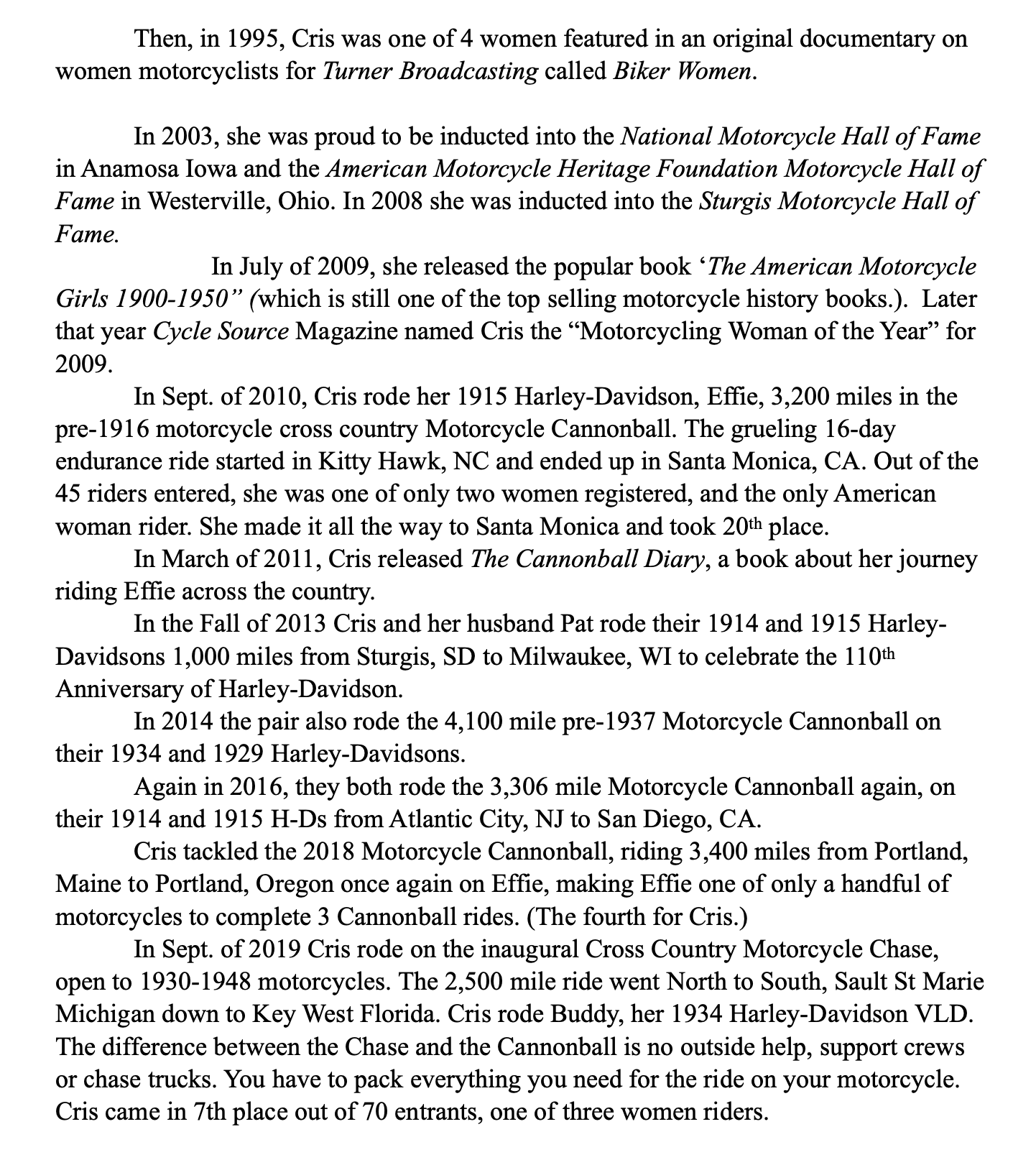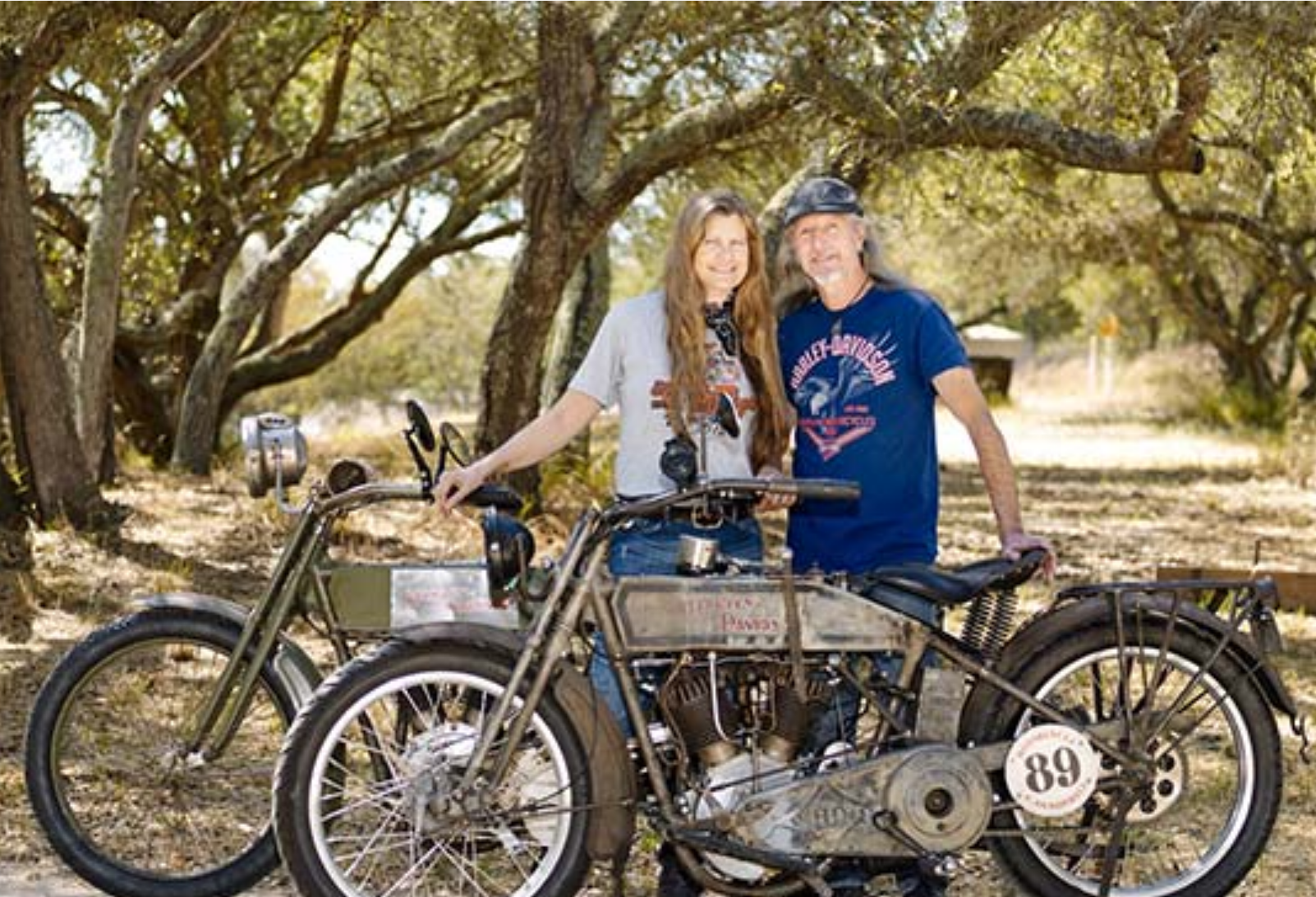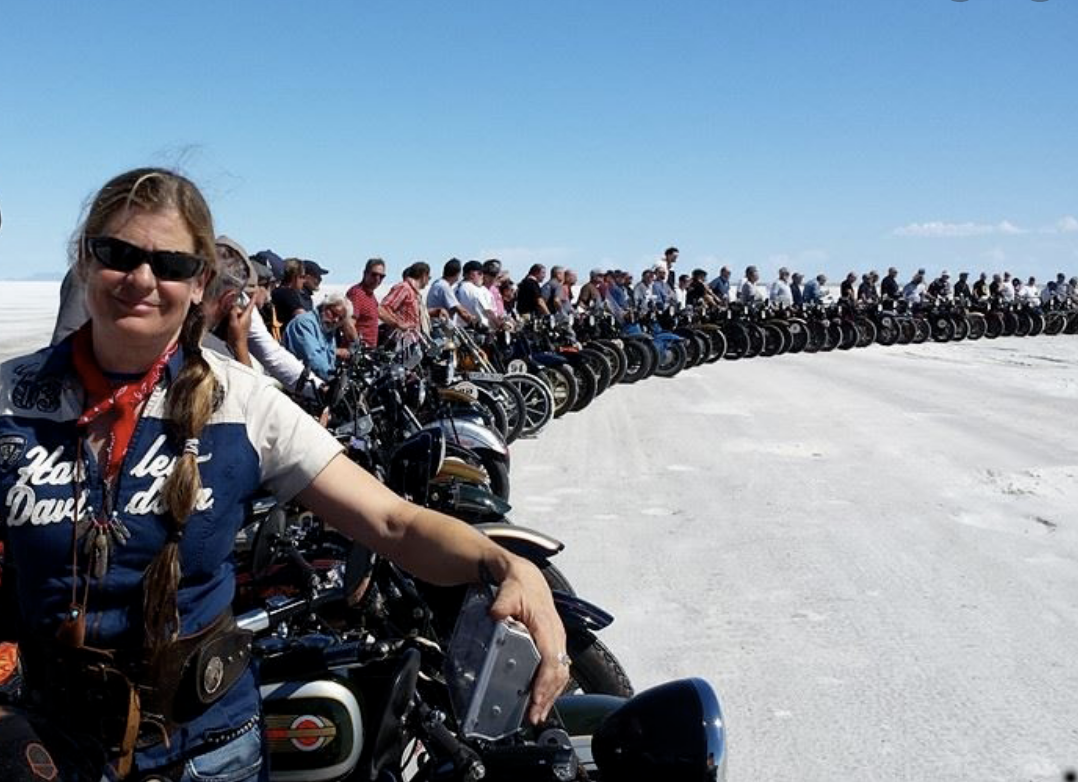 Words by Savannah Rose – Cris Simmons Customized Strider
Photos compliments of Strider Sports, Int'l