We called Gilby up at the last minute to participate in the Strider Custom Bike Build because one of our builders had a hitch-in-the-get-along due to a high-speed wobble and get off. Gilby threw down and had to drive all night to Sturgis because he was still painting his diminutive custom.
These strider customs go to auction with the proceeds going to All Kids Bike.
Details on the Todd "Gilby" Gilberston Custom Strider

One of 11 one-off, professionally customized balance Strider bikes from the 2019 class of Flying Piston Strider Customs
Created in a charity partnership managed by the Flying Piston Benefit and unveiled at the Sturgis Buffalo Chip during the 2019 Sturgis Rally
Proceeds benefit All Kids Bike, the Strider Education Foundations' initiative to make bike-riding a part of kindergarten curriculum nationwide
This first-ever Strider Chopper was built by Radical custom fabricator and painter extraordinaire Todd' Gilby" Gilbertson
His shop, Gilby's Street Dept., is in River Falls, WI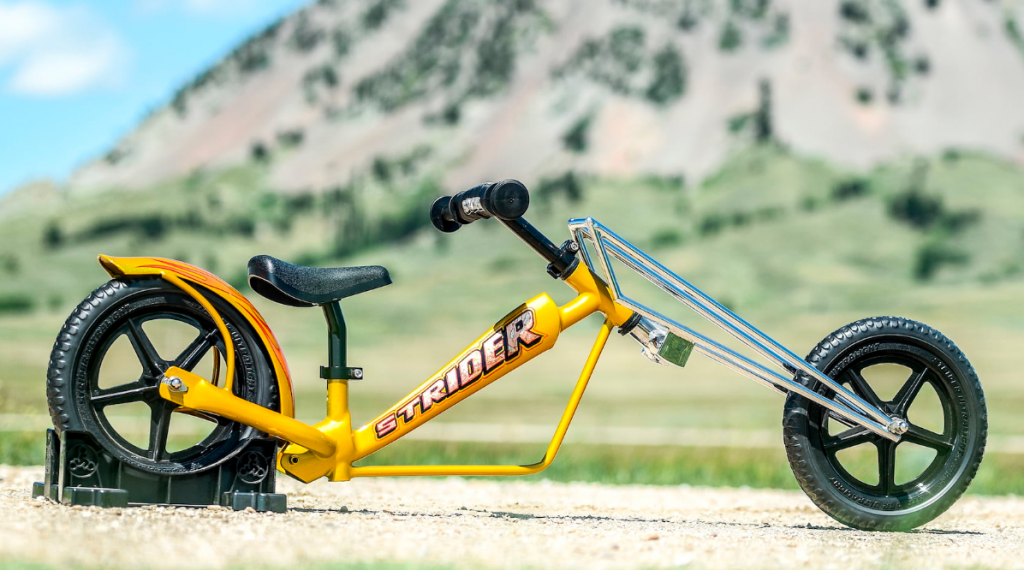 About Gilby's Street Dept. 
Gilby's Street Dept. is a full service repair and paint shop for all makes and models of motorcycles (Harley, Indian, Victory, all metric bikes). Our body shop restores antique motorcycles and does custom paint work on motorcycles and hot rods. We can paint and/or letter up your work truck as well as make a sign for your business.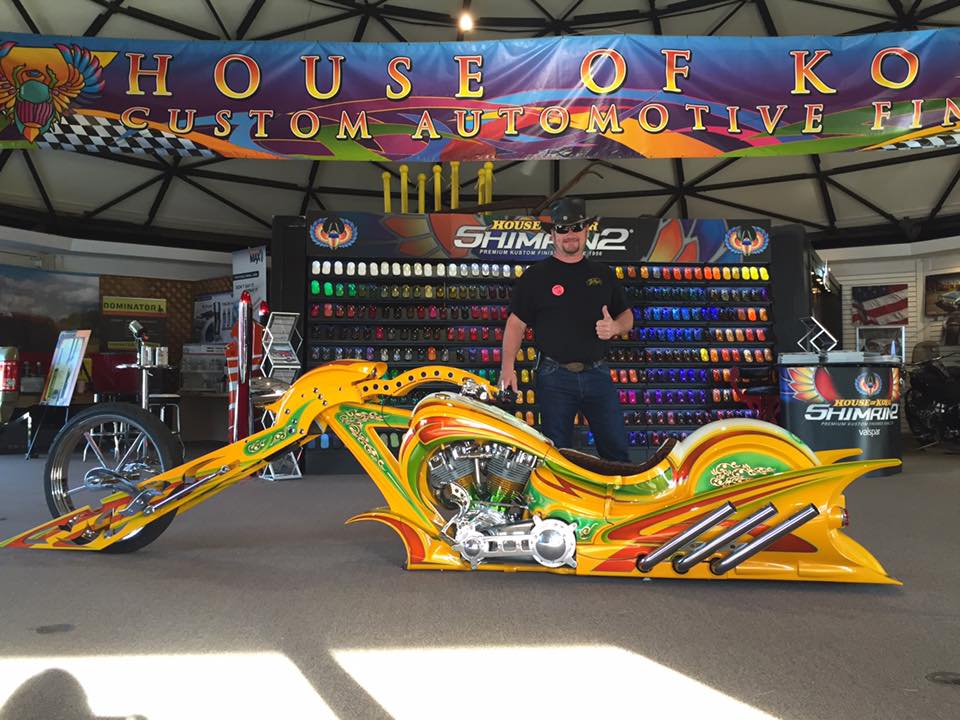 In business for over 30 years, Gilby knows his way around motorcycles, hot rods, painting, and pin-striping. He started pin-striping and lettering snowmobiles for friends when he was 13 years old. From there, he started to get paid as he did more semi-trucks and sign painting in high school. He started painting motorcycles right out of high school and was hired at Andersen Windows.
While working at Andersen Windows, he still ran the pin-striping/lettering business and started a portable sandblasting business. He began sandblasting and painting heavy equipment for many years. In the late 1980s, he officially started his business and named it "Gilby's Pin-striping and Lettering". About 20 years later, he changed the name of the business to "Gilby's Street Dept." and has been growing since.
Gilby takes great pride in the shop's quality of work and his dedicated employees. They also take pride in their work and a job well done. As a team, they are able to do all the work on a complete bike build in-house (except for chroming, cylinder boring, and head-porting) including: metal fab, welding, body work/restoration/repair, engine work, painting, and pin-striping. We look forward to servicing our current customers and drawing in new ones.