Tiny Custom Built By Carl Pusser & his Grand Daughter for the 2021 Flying Piston Benefit & Builders Breakfast
Carl Pusser is Walkin Tall Cycles in East Peoria and he is also a J&P Cycle Ultimate Builder Custom Bike Show National Champion.
Building a Custom Strider
Master bike builder Carl Pusser and his granddaughter Jocelyn Dunn, 9, work at attaching the seat to the customized Tiny Strider balance bike at his workshop in East Peoria. Pusser is a world-renowned custom motorcyle builder. – MATT DAYHOFF/JOURNAL STAR
A dummy gas tank hangs from the frame of the customized Tiny Strider bicycle designed by famed motorcycle customizer Carl Pusser and his nine-year-old granddaughter Jocelyn Dunn. – MATT DAYHOFF/JOURNAL STAR
The custom-designed Tiny Strider features a hand-tooled leather seat cover with Jocelyn's name etched on one side.
The bike will go on auction next year to support the All Kids Bike program, an organization aimed at teaching every child in the United States to ride a bicycle in kindergarten. – MATT DAYHOFF/JOURNAL STAR
"I'm about kids learning physical skills and learning to work with their hands," Pusser said. "My granddaughter (Jocelyn Dunn) is actually working on this project with me. She helped me design the (paint job) and with the metal work and sanding."
"When we heard he was willing to participate, we jumped at the chance," said Marilyn Stemp, Producer. "His work is always of the highest quality, and he works under the radar, saving surprises for the unveiling. His idea to involve his granddaughter in the build was stellar and fits with the concept perfectly."
Interview with Carl Pusser
A few years ago Carl Pusser built this beautiful custom Triumph. Pat Jansen interviewed Carl about his design.
The Speedway-styled motorcycle featured in the video is two-tone green and silver paint by Derrek Johnson, polished 1971 650cc Triumph mil, hand fabricated frame, split tanks, pipes and handlebars. The bike looks like a rocket ready to blast down the highway.
Additional Photos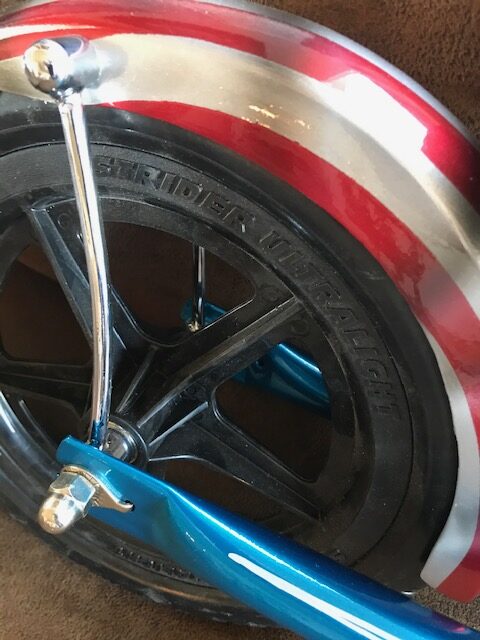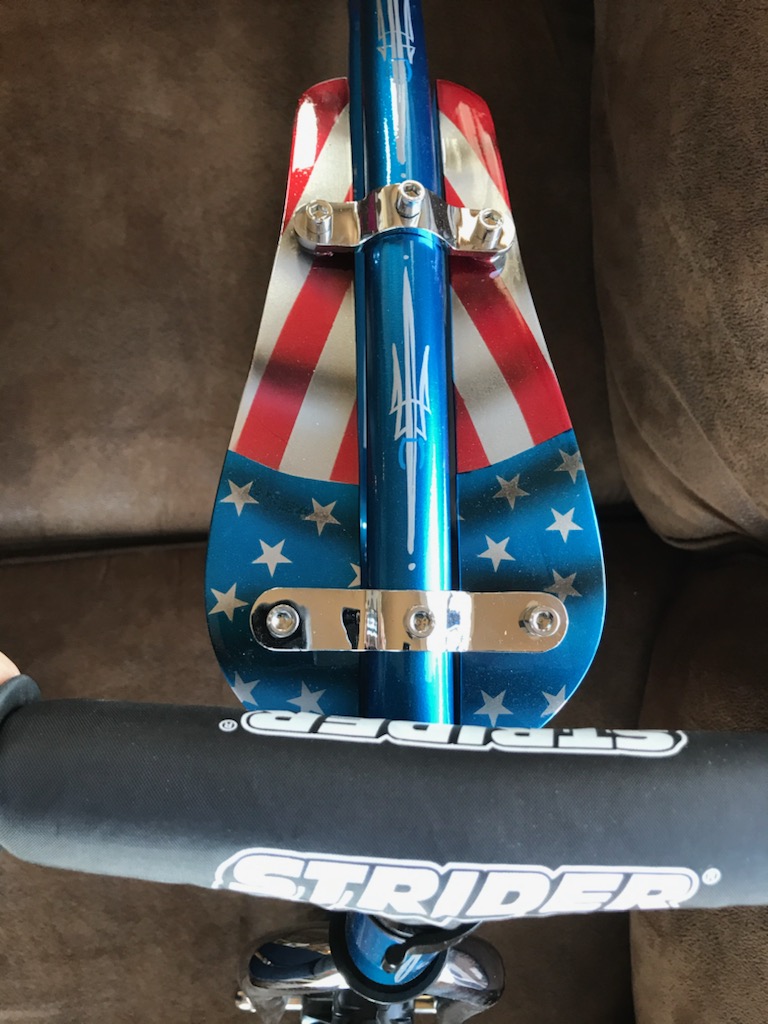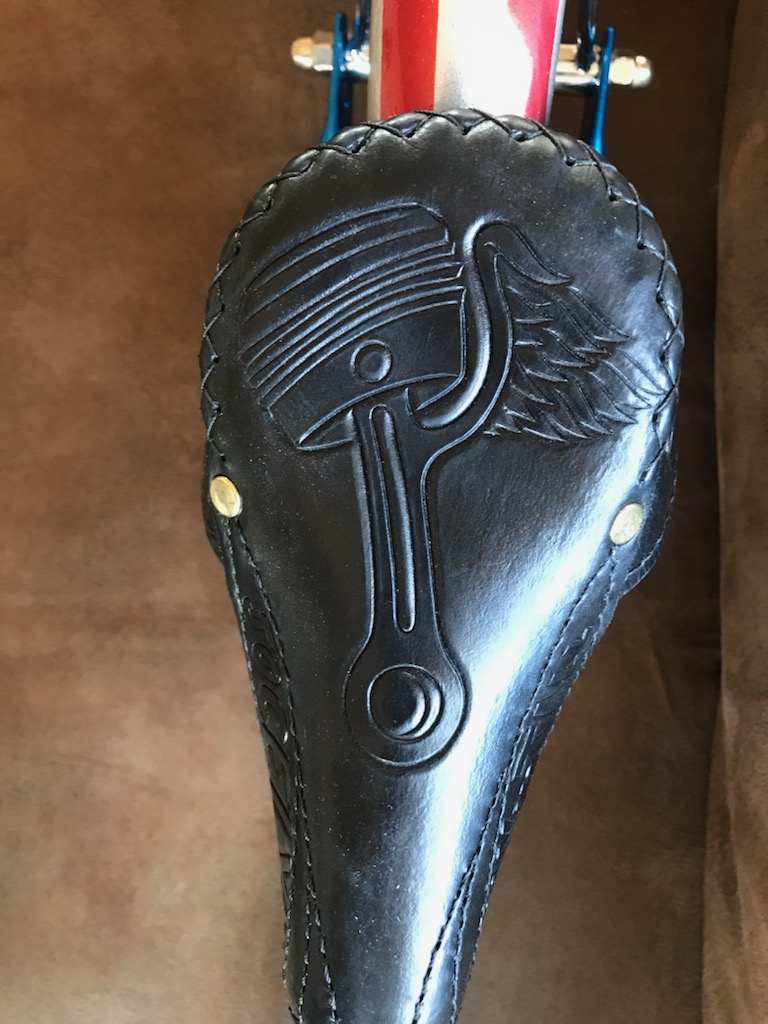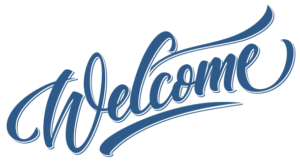 Welcome to 2021 Flying Piston Benefit  Builder Breakfast @ The Buffalo Chip
Watch the Flying Piston Facebook page for details.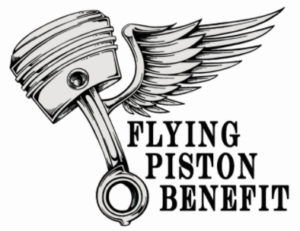 About Flying Piston Benefit: The Flying Piston Benefit is produced by Marilyn Stemp of Iron Trader News and Jeff Najar from Horsepower Marketing.
The Flying Piston Benefit raises awareness and funds for vets and the motorcycle industry through fundraisers for non-profits and individuals in the biker community.
It supports the motorcycle community by teaching every child in the United States to ride a bicycle in kindergarten through the All Kids Bike program.
To get involved contact: the team or Marilyn Stemp, 828-205-8482, marilynstemp@gmail.com.