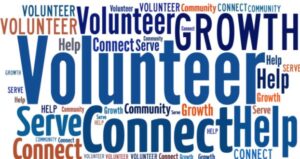 We thank our 2021 Flying Piston Sturgis Volunteers
The 2021 Flying Piston Sturgis Volunteers assist us to produce and promote events sharing a common goal of supporting worthwhile 501(c)(3) charities in education, community programs, and advocacy efforts.
Our 2021 Flying Piston Sturgis Volunteers include and not limited to:
Jack Mcintyre
Randy Enright
Greg "Edge" Scheuer
Chris Callen
Bear
Ralph
John O'Brien of Hard Core Cycles
Bandit
Our primary mission in Sturgis is to teach every child in America how to ride a bike in kindergarten PE class. We equip schools with everything needed to get their students rolling on 2 wheels. Riding a bike is a developmental milestone that introduces a lifetime of confidence, mobility, joy, and overall wellbeing.
We work with All Kids Bike to place Kindergarten PE Learn-To-Ride Programs into public schools.
Our secondary mission is to help Motorcycle Missions, a charity organization that helps vets and 1st responders with PTSD issues.
Our Vision is a world where all people live safely, with justice, and hope and have the option to ride a motorcycle without the government restricting access. We also support organizations that help veterans through motorcycle usage, development, and customization.
Another reason we Volunteer
It helps us too…
Research has established a strong relationship between volunteering and health: those who volunteer have lower mortality rates, greater functional ability, and lower rates of depression later in life than those who do not volunteer.
A new study in the American Journal of Preventive Medicine, published by Elsevier, takes a closer look at the benefits of volunteering to the health and well-being of volunteers, both validating and refuting findings from previous research.
The results verify that adults over 50 who volunteer for at least 100 hours a year (about two hours per week) have a substantially reduced risk of mortality and developing physical limitations, higher levels of subsequent physical activity, and improved sense of well-being later on compared to individuals who do not volunteer.
A growing body of research has linked volunteering to many health and well-being benefits.
Who Volunteers?
We do…
According to the Bureau of Labor Statistics report in 2018, about 1 in 4 Americans volunteered through an organization and nearly two-thirds helped their neighbors in 2017.
In addition, Generation X (those born between 1965 to 1980) leads volunteering among generations in the United States. Generation X had a volunteer rate of 28.9 percent, followed by Baby Boomers at 25.7 percent. One in five (21.9 percent) of Millennials (those born from the early 1980s to the early 2000s) volunteered during the same time.
So, if you would like to help us do something exceptional for your community, for the industry, and have fun doing it, then click here to connect with us.