Pandemic Assists the Flying Piston to Sail to an Online Silent Auction Platform
COVID-19 has impacted everyone and the Flying Piston Benefit Builders Breakfast is not an exception. In-person events are down and this has produced a revenue shortfall for our contributions to non-profits including All Kids Bike and Motorcycle Missions.
So, we decided to look at online auctions and the team at the Flying Piston Benefit selected QTEGO Auction Technology. Advantages to going online, even when you have the option to do an in-person event, include:
Reduced operational pressure: Reduced operational challenges of keeping track of bids and working through check out.
Larger audience: An online auction isn't limited to the people at our event. Supporters can bid from anywhere, at any time, giving the opportunity to reach a much wider audience.
More options: A silent auction at an in-person event can only last as long as the event does. With an online auction, we can extend the bidding over a longer period of time.
Feedback: Enthusiasts said they enjoyed the auction and the interaction with the platform.
Our Silent Auction
At our silent auction, we display items and packages on tables for guests to bid on by using their smartphones. The Flying Piston Benefit silent auction is flexible and is adapted for our audience.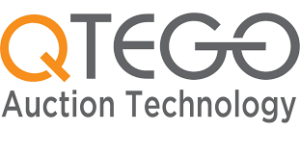 We chose the Qtego software, and we use it to simplify event fundraising.
It provides:
Dedicated auction software to plan and manage the auction, from item tracking to seating chart creation.
Mobile bidding tools to streamline the bidding process for both in-person and virtual attendees.
Registration software to accept registrations and payment information in advance.
Virtual events are a new format for fundraising, but also an easy way to stay engaged with our donors throughout the pandemic. What's more, we feel it to be a long-term solution for fundraising post-COVID that continues to drive support from our donors.
Our Needs
To continue moving the Flying Piston Benefit Builders Breakfast forward, your support is important. To donate your time, financial gift, or product, please connect with us.
Our Thanks
We want to thank all of our donors, sponsors, and volunteers for helping us make our Flying Piston Benefit Builders Breakfast at Bruce Rossmeyer's Daytona Harley-Davidson a successful first-annual event.