Helping with Horsepower Creates an EMPOWHER Strider at the 2023 Flying Piston Benefit
Helping with Horsepower began a special Bike Rebuild Program back at Abbott House in Mitchell, SD this year. In addition, they added a Flying Piston Student Strider Chop-Off build.
Two Builds go to Sturgis – Both are headed to Sturgis, so the team has been focused! Our project Road Glide has been named EMPOWHER (Empowered women empower women), and that fits for our Strider too! True to the Chop-Off program goals of helping young people build skills toward finding careers in the industrial arts, we set out to figure out how the heck we were going to get a fairing and saddlebags on our little Strider, without metal, metal shaping tools, welders, really any sort of standard tool you'd see in a custom shop, at our disposal.
Abbott House FYI – It could be considered a disadvantage, as we facilitate these programs in a conference room at Abbott House so we can rotate all 40 girls in care, ages 7-17,through the classroom to get their hands on the motorcycle, and the Strider! Nope. Not a disadvantage for us, it's an opportunity to be creative!
Amazon come through – After much discussion in class, Laura located and purchased a donor, battery operated, kid-sized police bike off Amazon! Don't judge, for us, t's perfect. Already has saddlebags which was the main component that would help our tiny Strider match the flashy Road Glide, and as the girls unboxed and entirely disassembled the donor bike, they discovered even MORE of it's components that would make our Strider even more custom.
Helping with Horsepower Creates an EMPOWHER Strider and we at the Flying Piston Benefit really like it. It's bright, cheery, and unique. It would look good in any garage, office, bonus room, or game room. It's very cool – ED.
The wheels have little imitation rotors on them. We modified the rear swingarm by crushing, heating, stretching, to widen it to accept the wider rear tire. On the front we replaced the current Strider forks with the wider forks off the donor, so we were easily able to use the bigger front wheel, and imitation calipers and rotors too! With a little easy dremmel tool modification, we chopped and stretched to make bigger handlebars fit. We used a heat gun to bend the larger plastic seat to cover the existing tiny strider seat to make it all look a little more like a tiny bagger.
We needed some metal brackets made so we used sharpies to draw our ideas on cardboard and cut them out to test fitment, and off the Strider went for metal brackets to be made by Collin at Parkston Precision Machining! We formed a tank off parts of a plastic fairing, and shaped and cut another piece to form a "road glide-ish" shaped fairing. It even has a tiny windshield with a flip at the top (resembling a KW Flare).
Scotchbrite to the rescue – Because custom paint is a long process, and we like to keep the girls hands busy, at the beginning of this project Laura sought out alternatives to the bike leaving for paint for a long period of time. The girls did all the scuffing with scotchbrite in class, but we aren't able to do much more. Our rebuild is inspired by Diva Amy, so you know these bikes will have a bunch of crystals on them. So the idea came to use 3M wrap material on both projects.
3M Helps Out – Now, before any traditionalists say anything, hear me out. They wrap whole cars these days! Why can't we do something with it on our bike rebuild and tiny Strider? We wanted the girls to be truly hands on as much as possible on both builds. So we contacted 3M, and they said yes! Not only did they sponsor us with bright material to use, they held a special zoom session for the Abbott House girls, live, to teach them how to apply the wrap material. The girls have been practicing in class ever since, and 3M has opened their eyes to potential career opportunities. They've even offered a scholarship!
EMPOWHER is out at paint now getting a super sparkly base coat, and EMPOWHER Strider will get same. When they come back the girls will apply the graphics in the classroom, pinstripe around the flames, and glue on those crystals!
We can't wait for you to see our EMPOWHER Strider!
About Flying Piston Benefit Builders Breakfast
Please visit us on our social media pages: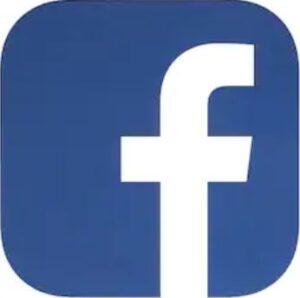 Facebook Page.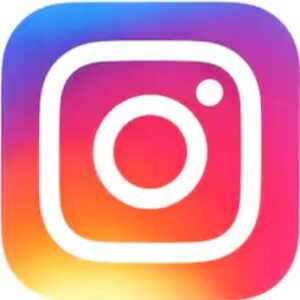 Instagram Page.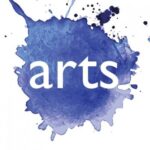 Want to be part of the fun? Get involved by:
.

THE 2023 EVENT PAGE
For information on the Flying Piston Benefit Breakfast including the event date, time, auction items, and location, Click Here.
About The Flying Piston: The  Flying Piston Benefit is produced by Marilyn Stemp of Iron Trader News & Jeff Najar of GF Tech One.  Our work raises funds for non-profits and individuals in the motorcycle community, vets, and kindergartners. For more information, please contact marilynstemp(at)gmail.com, 828-205-8482. To get involved with the Piston, click here. Heading to the Daytona Bike Week or the Sturgis Rally? Well, meet us for breakfast and the industry movers and shakers.
Each Flying Piston Benefit provides a silent auction that is art-oriented and also includes unique and collectible items. The event doubles as an industry get together where enthusiasts, business people, custom builders, athletes, and artists come together to socialize, enjoy breakfast and support a worthy cause.
Proceeds from the online auction goes to All Kids Bike and Motorcycle Missions.
Art Provided by:
Art provided by Atomic Bob