The 1st Annual IRONe16 Build-Off presented by STACYC
Customizing Harley-Davidson Electic STACYC Bike is the signature feature of the Flying Piston Benefit Builder Breakfast for 2021. 5 builders have received the popular IRONe16 and are competing in the IRONe16 Build-Off presented by STACYC  competition.
Each bike will be at the breakfast and will go under the silent auction gavel during the breakfast. By attending the 2021 Builder Breakfast, you could be wheeling home the coolest Harley-Davidson electic bike.
We love Harley-Davidson's electric IRONe 16  bike, and so will you once you see what these custom builders come up with.
IRONe16 Build-Off presented by STACYC Builders
Customizing Harley-Davidson Electic STACYC bikes is a job provided by professionals from across the country.
The IRONe Builders are the stars of our 1st Flying Piston Benefit & Builders Breakfast in Daytona. IRONe16 Biker Build off presented by STACYC includes the following builders:
Get Your Breakfast Tickets Now – Parking is free and tickets are available in advance for $20 ($25 at the door). Get your breakfast ticket and come and hobnob with the industry and then participate in the silent auction. Your ticket awaits at shop.brucerossmeyer.com.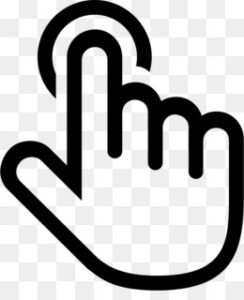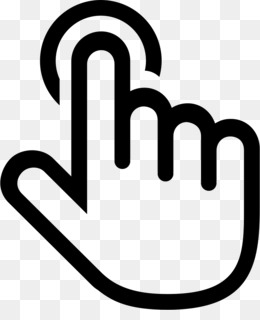 What is STACYC™?
STACYC is an electric powered push bike that bridges the gap between push bikes and bicycles /motorcycles. It provides a lightweight, non-intimidating riding experience for young children.
The stable bike geometry, low seat height, and ergonomic features allow for easy push and glide functions, as well as exceptional powered mode fun. Break the normality and ditch the screen; engage the kids with outdoor riding and play. (Woot, woot)
The HARLEY-DAVIDSON BRUSHLESS IRONE16™ is the perfect choice for little rippers with some experience on a balance bike and are a little taller and/or more familiar with riding
As kiddos continue to develop skills, the medium speed of the HARLEY-DAVIDSON BRUSHLESS IRONE16™ allows for an exceptional amount of fun outdoors, getting thousands of hours of hand-eye coordination, balance, and outdoor exercise.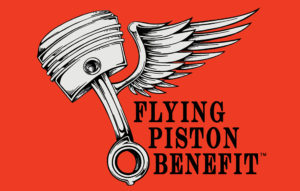 About Flying Piston Benefit: The Flying Piston Benefit is produced by Marilyn Stemp of Iron Trader News and Jeff Najar of Horsepower Marketing. The event and silent auction supports veterans issues and the motorcycle industry through fundraisers for non-profits and individuals.
Each Flying Piston Benefit provides a silent auction that is art-oriented and also includes unique and collectible items.
Each event also doubles as an industry get together where enthusiasts, businessmen and women, custom builders, athletes, and artists come together to socialize, enjoy breakfast and support a worthy cause.
To get involved, contact Marilyn Stemp at our contact page or text her at 828-205-8482.
Watch the Flying Piston Facebook page for our latest updates.