Meet the 2023 Flying Piston Benefit Tiny Strider Class
The Tiny Strider Customs Bike Program was developed in partnership with All Kids Bike charitable organization. The Flying Piston Benefit team invites notable motorcycle builders to customize a genuine Strider Bike. This year we also invited High School and College programs to participate.
Student Builds
This killer custom bike is built at the Pine Bush High School Gene Haas Innovation Center located in Pine Bush, NY.
Principal Aaron Hopmayer developed the Gene Haas Innovation Center to build skills and earn credentials for the students that qualify them for immediate employment or to go on to post-secondary education.
The tiny custom bikes began as a stock Strider balance bike generously provided to the programs by Strider Sports International, of Rapid City, SD.
Students from WyoTech, a technical training institute specializing in automotive and diesel technology education, built this Tiny Bike Custom Strider.
Mitchell Technical College is a leading technical training institute and one of the nation's best-performing community colleges.
2nd year Power Sports students from Mitchell Technical College built and painted the Tiny Custom Strider Bike. Gas tank fabrication was completed by student Jacob Johnson of Spearfish, SD.
This tribute Tiny Custom Strider build includes many distinguished "Jessi" elements. The overall aesthetic is a nod to the design of Jessi's original tiny Strider built for the Flying Piston Benefit. This includes flipping the frame to laced leather accents.
JCF Scholarship Team build participants:
Helping with Horsepower Creates an EMPOWHER Strider. It was built with
The bike uses the bigger front wheel, imitation calipers, and rotors. With a  dremmel tool the young builders chopped the handlebars to fit. They used a heat gun to bend the larger plastic seat to cover the existing tiny strider seat to make it all look a little more like a tiny bagger.
It's bright, cheery, and unique. It would look good in any garage, office, bonus room, or game room. It's very cool.
Pro Builders
Joker Cycle Works specializes in old school bobbers, choppers, board trackers. They are a one man band and build out of Fort Wayne Indiana.
Our Media Partners
We couldn't do what we do without the support from the motorcycle community and our media partners. We appreciate the love!
Please visit us on our social media pages: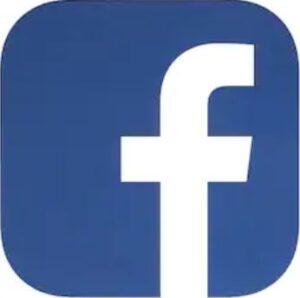 Facebook Page.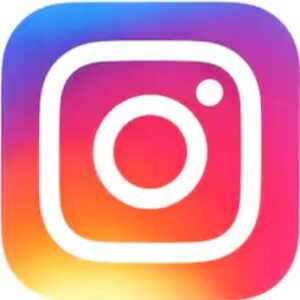 Instagram Page.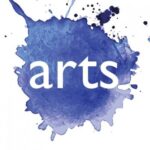 If you want to support the Flying Piston Benefit and Builder Breakfast by donating art or your time,  connect with us.
About The Flying Piston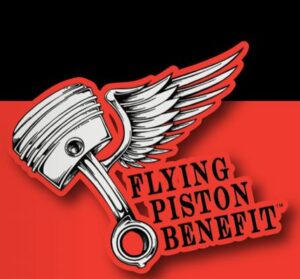 The 2023 Sturgis edition of the  Flying Piston Benefit Builders Breakfast is produced by Marilyn Stemp of Iron Trader News and Jeff Najar of Green Forest Brand.  Our work raises awareness and funds for non-profits and individuals in the motorcycle community, vets, and kindergarteners.