Custom Strider by Jody Perewitz built for the 2018 Flying Piston Benefit Builders Breakfast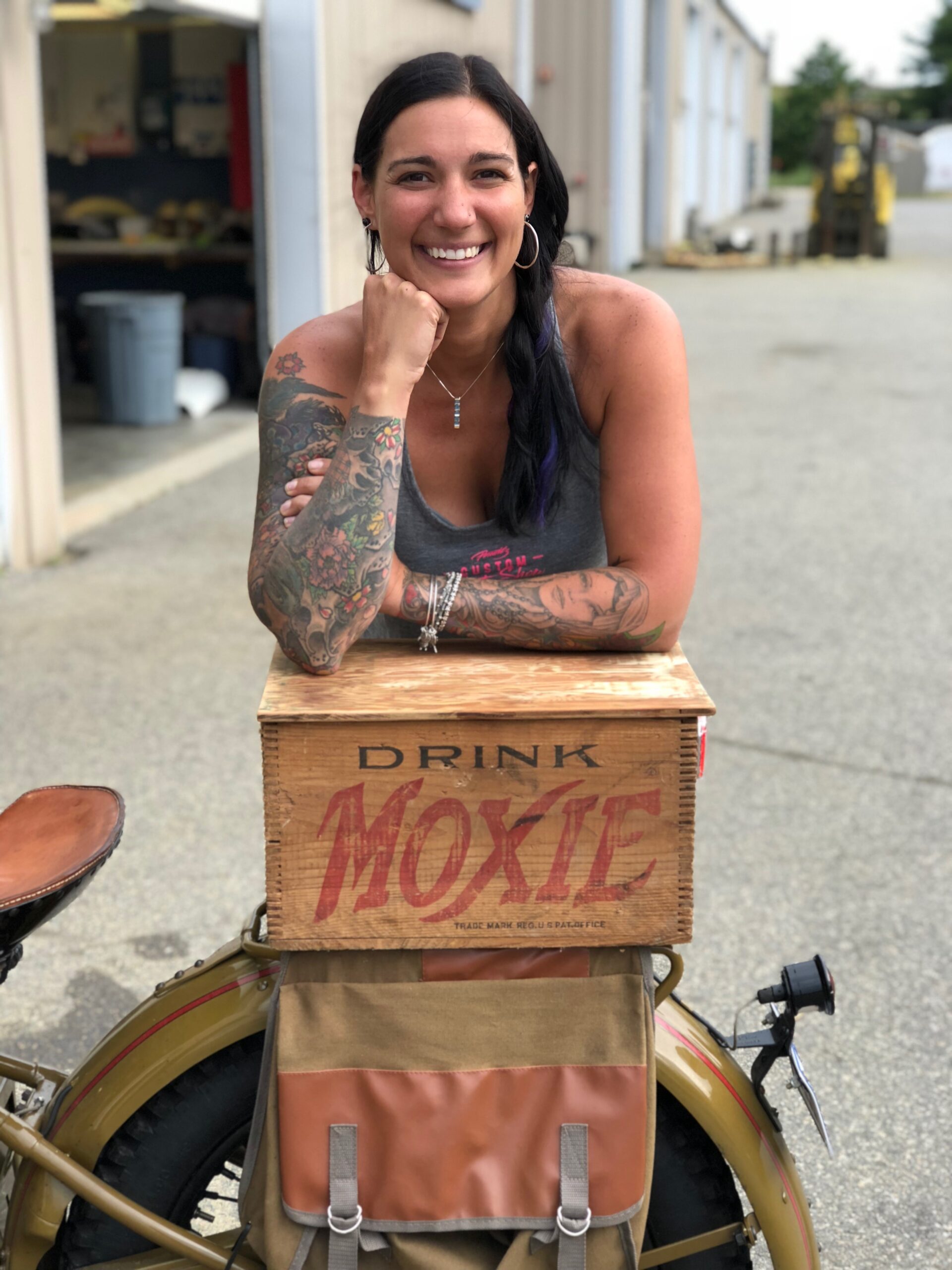 "They are wicked cool little bikes," said Jody Perewitz when I asked what she thought of Strider balance bikes. In fact, she said she'd bought one for her niece and also told how a friend's son got right on a mini bike after starting out on a Strider.
It was especially nice of Jody to be so positive because her Dad, custom builder and painter Dave Perewitz, had volunteered Jody to customize a Strider for the Flying Piston Breakfast – even before he asked her! But if you know Jody, you know she's a sweetheart.
If you've seen her work, you also know she's developing a talent. And while that might be aided by tutoring and proximity to her famous father, it's also more apparent every day that she draws upon her own instincts and abilities. Her take on this tiny custom is evidence of that.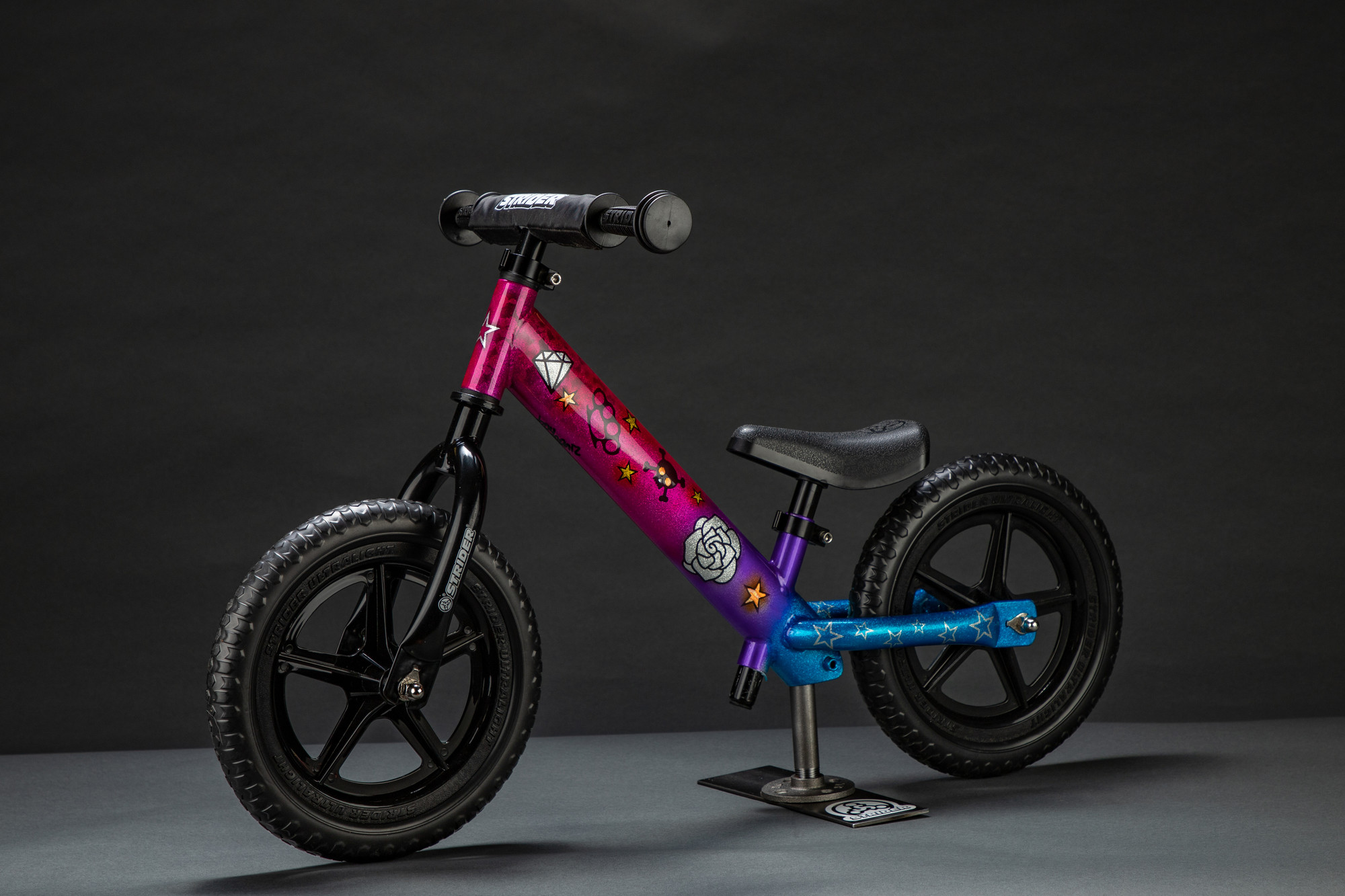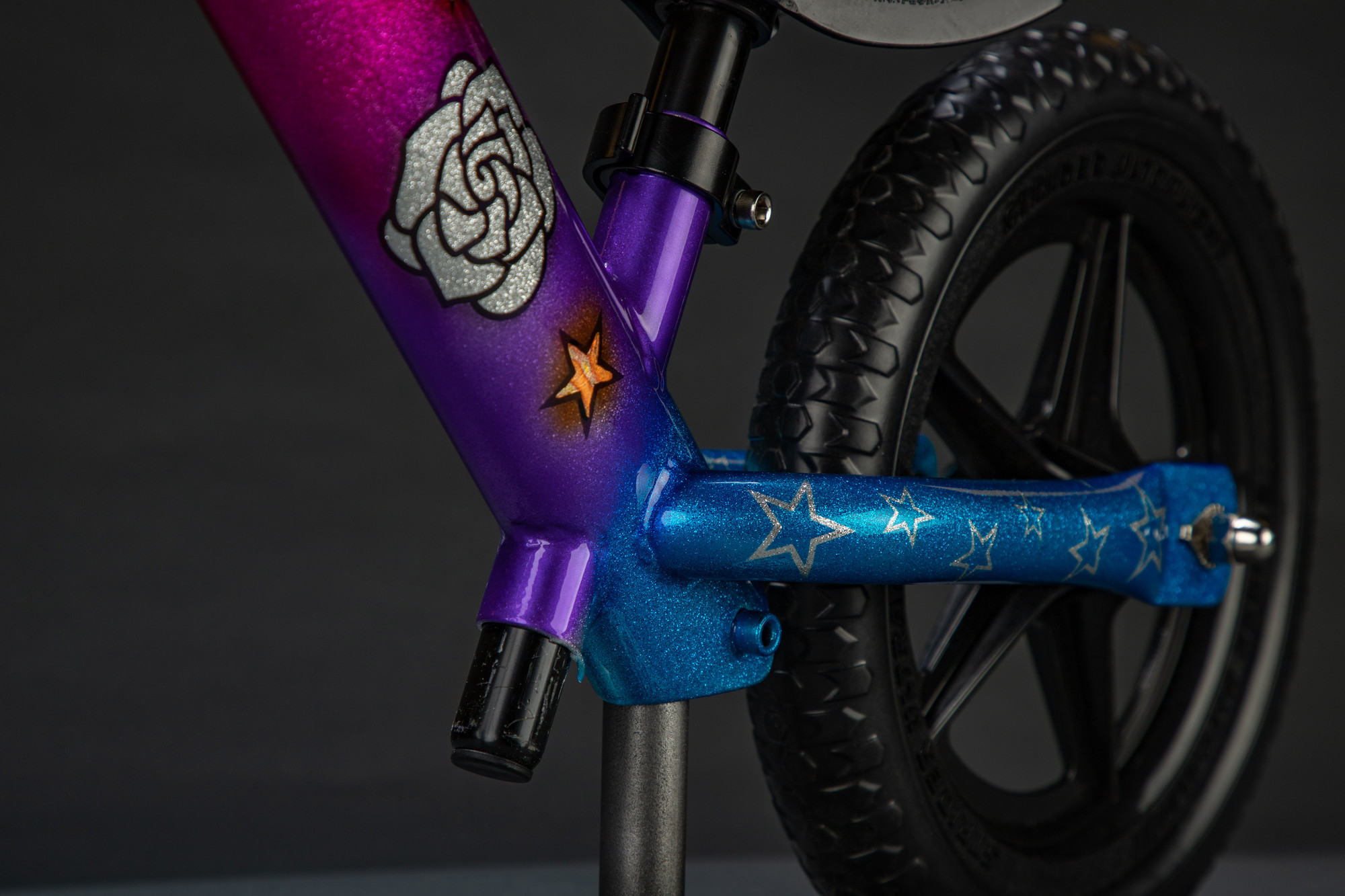 Jody's Strider exhibits biker cues such as brass knuckles and skulls handled in a gentle, almost cartoon fashion that's just right. Laid down with copious layers of pink, blue and purple metalflake, these elements combine for the perfect union of edginess and fun.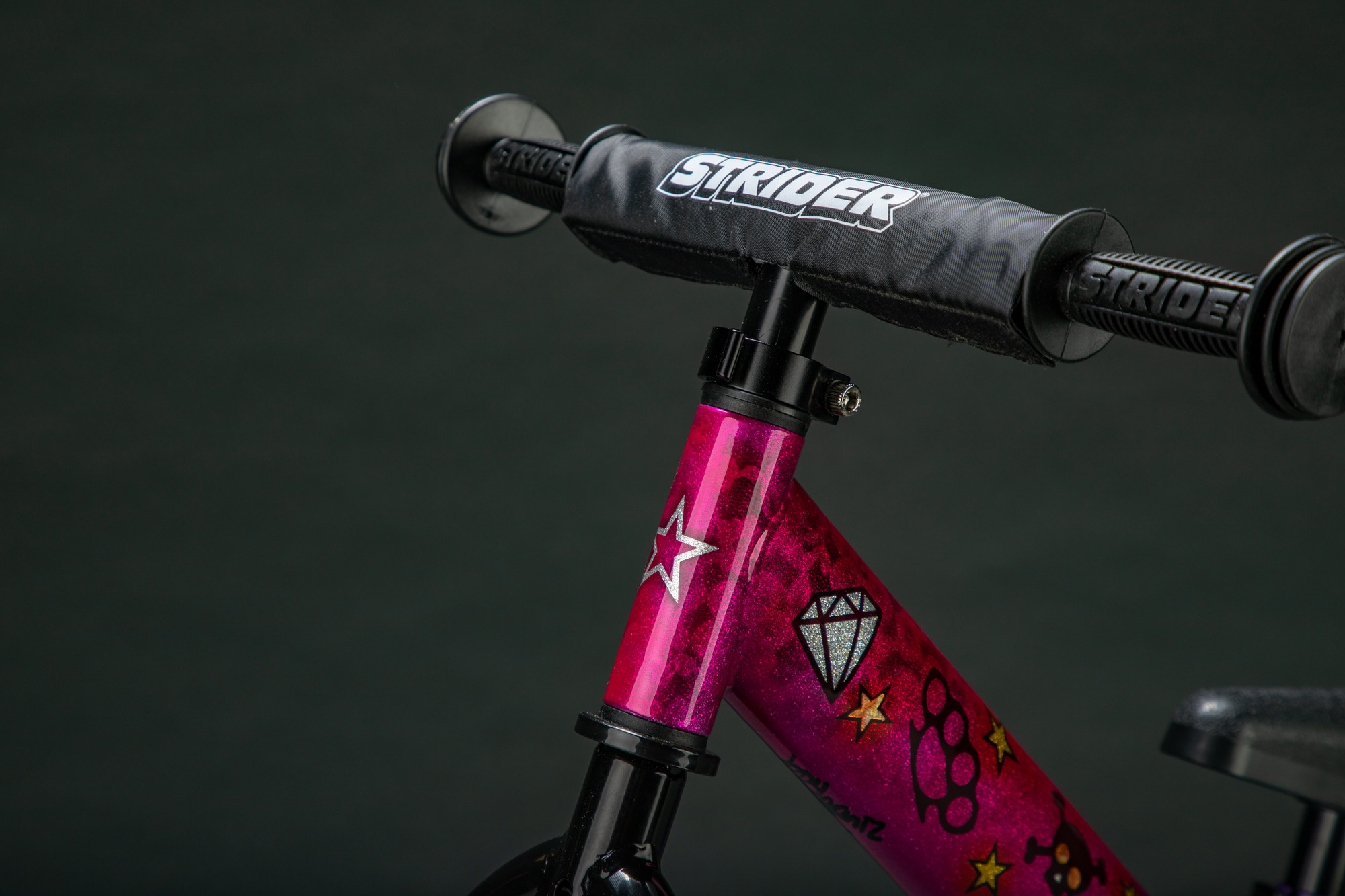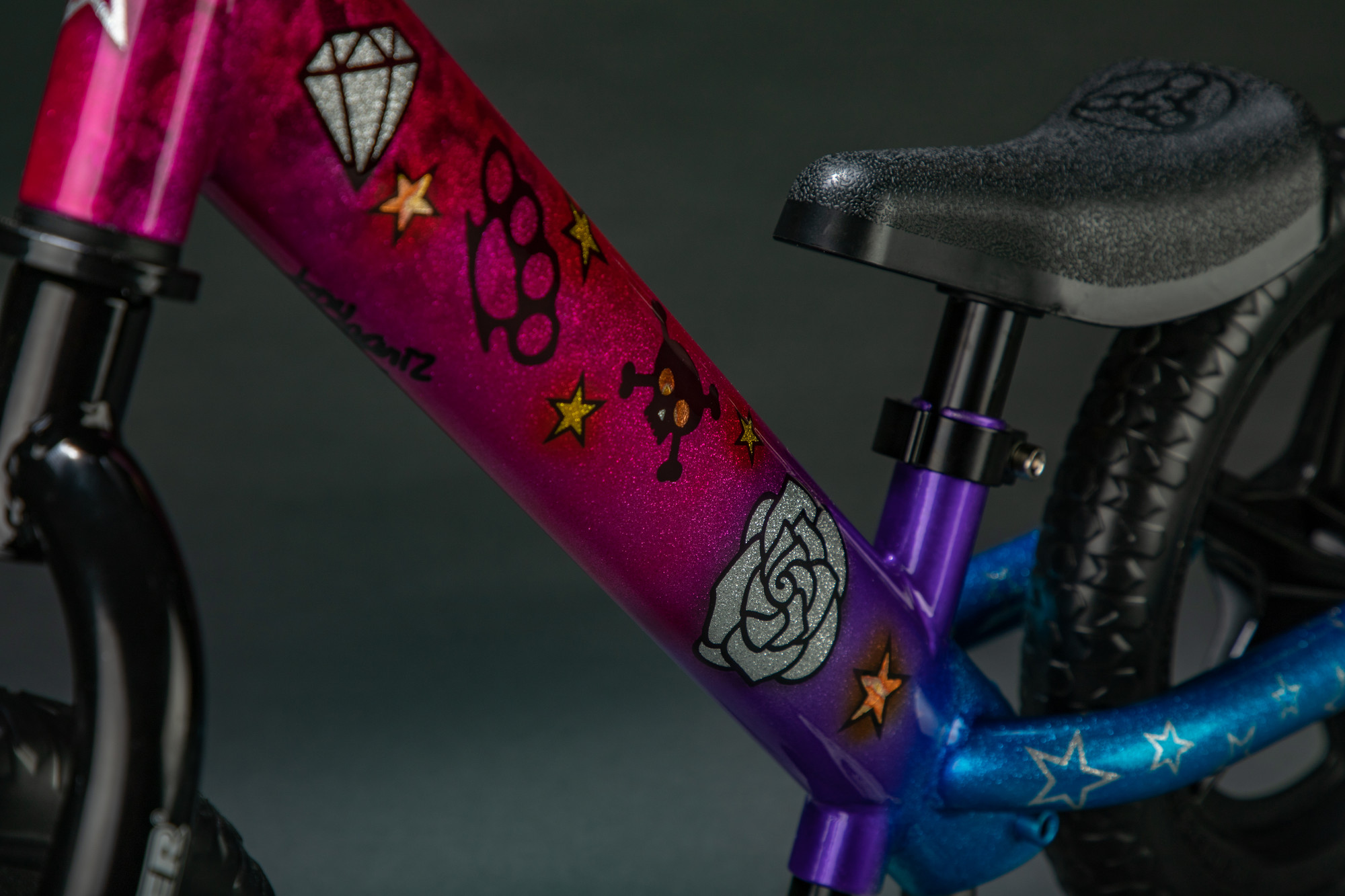 A wicked cool little bike? Yep, that's exactly what Jody Perewitz brought to the Flying Piston party!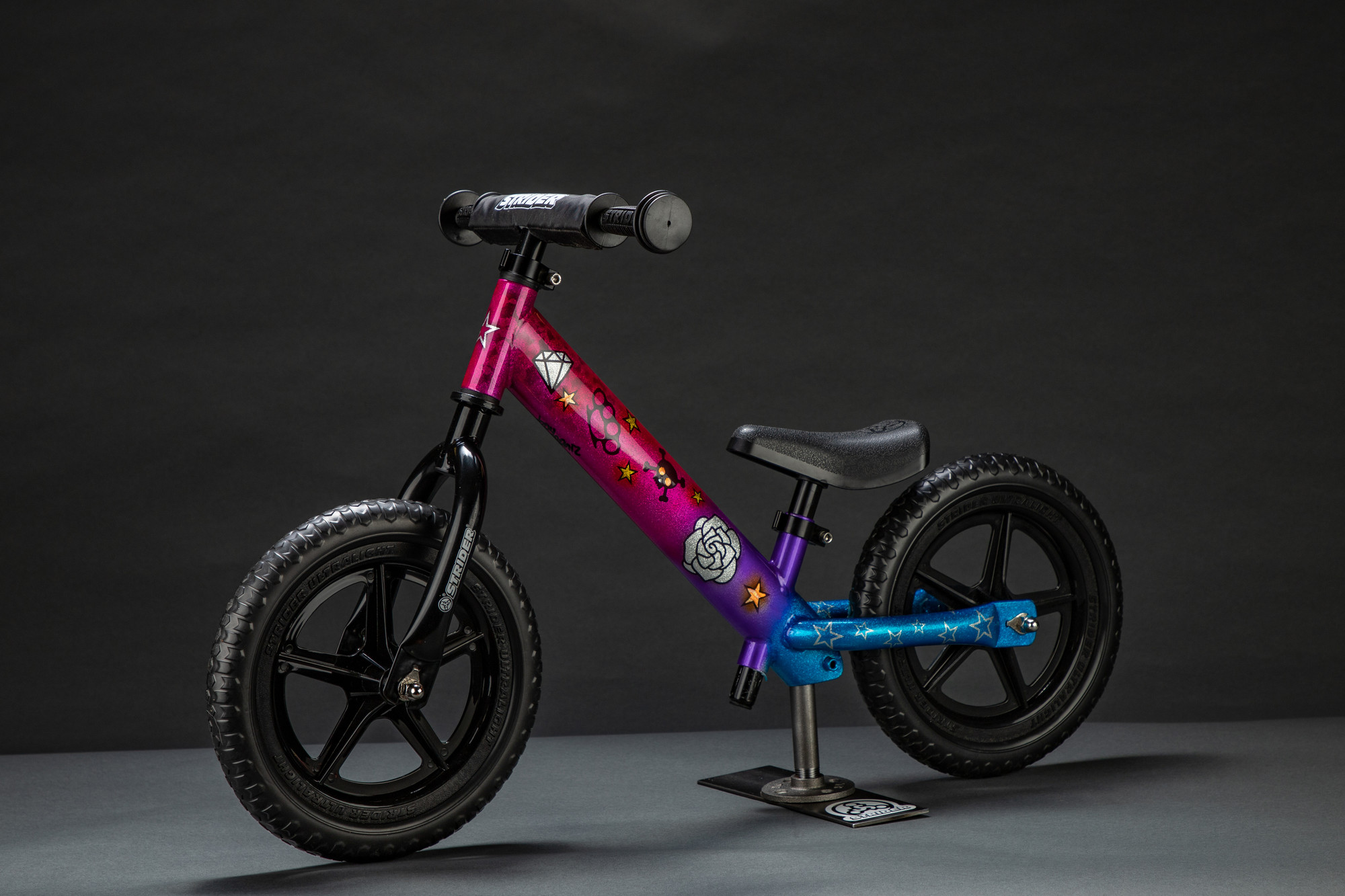 Flying Piston Benefit Custom Strider Class of 2018
The 2018 Strider builders are Rick Fairless, Brian Fuller, Paul Yaffe, Jody Perewitz, Kirk Taylor, Pat Patterson, and Motorcycle Missions.

Watch the Flying Piston Facebook page for details.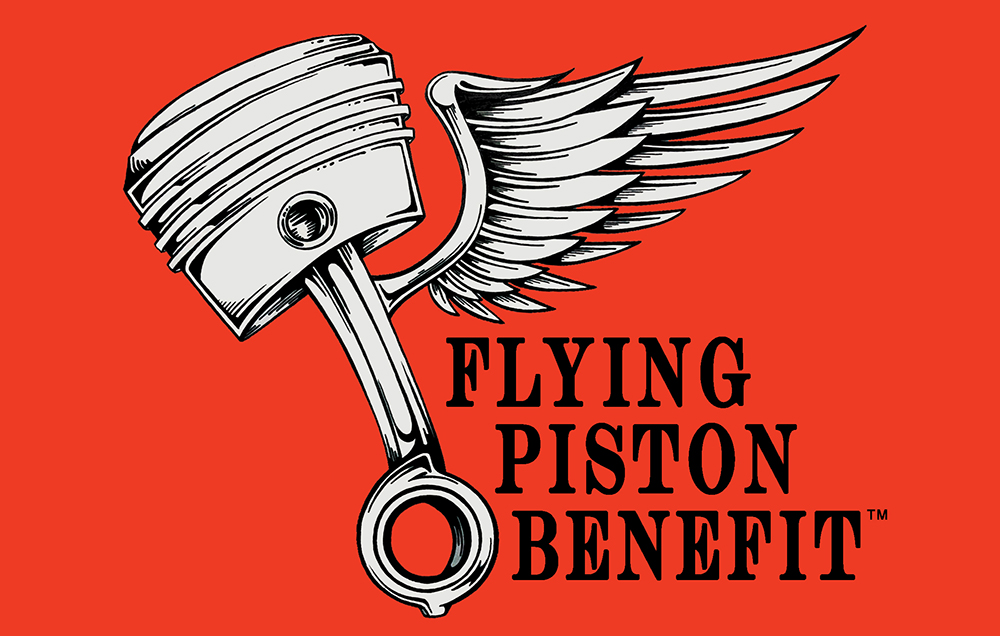 About Flying Piston Benefit: The Flying Piston Benefit is produced by Marilyn Stemp of Iron Trader News and Jeff Najar from Horsepower Marketing, a marketing and promotions company to raise awareness and funds for vets and the motorcycle industry through fundraisers for non-profits and individuals in the biker community.
Each year the Flying Piston Benefit hosts a builders breakfast at the Sturgis Buffalo Chip the first Sunday of Sturgis Rally. Contact: the team or Marilyn Stemp, 828-205-8482, marilynstemp@gmail.com or Flying Piston Benefit for details.
The Flying Piston Benefit has added Daytona Bikeweek and partnered with Destination Daytona Harley-Davidson. To contact the team or provide a silent auction gift, click the contact us link.