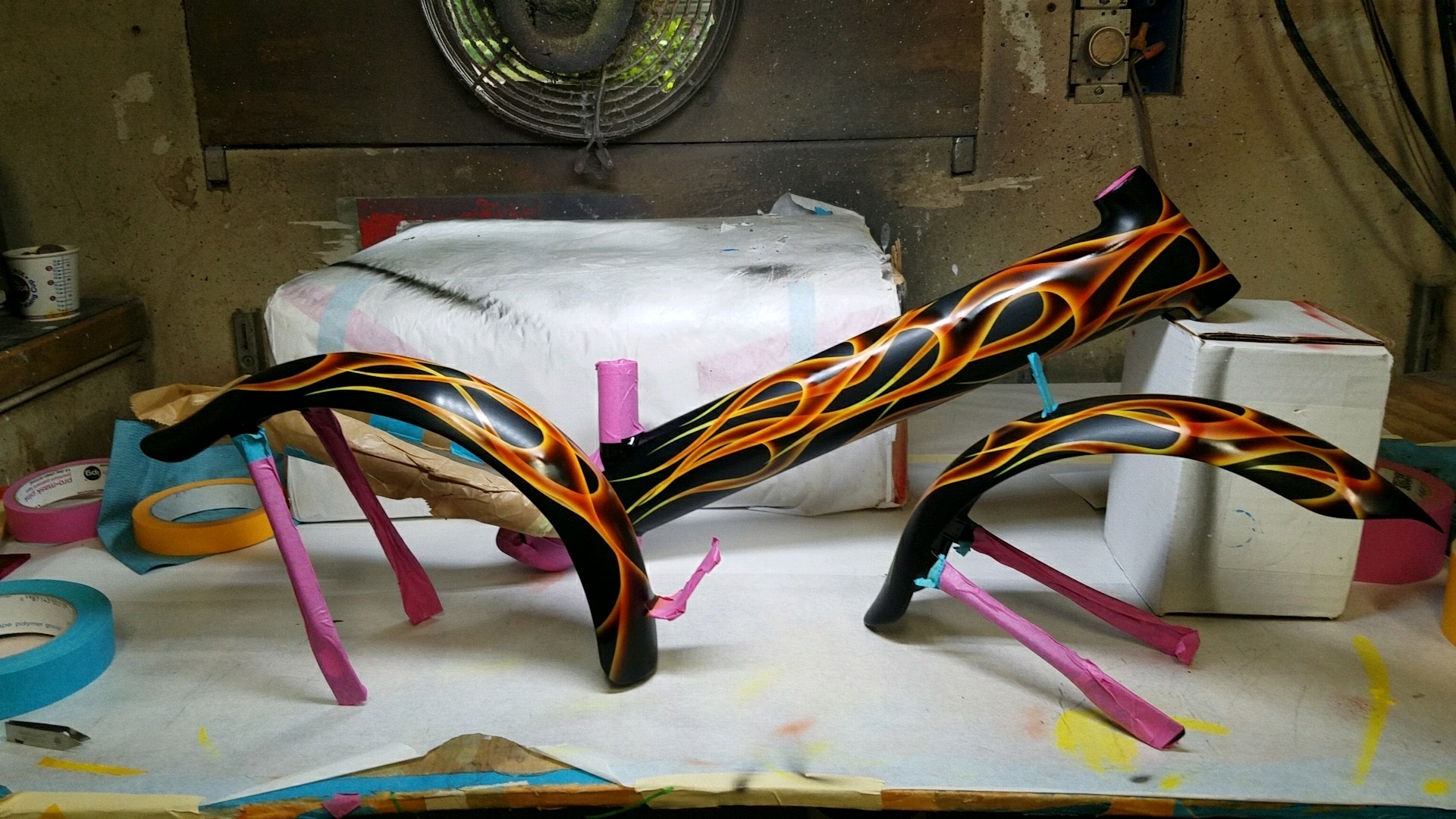 JoAnn Bortles started working on motorcycles in 1979 and is the owner of Crazy Horse Custom Paint. She is an awarding winning custom painter, airbrush artist, automotive restoration expert, tech writer, and photojournalist with over 40 years of experience in the motorcycle and automotive industry.
She is the best-selling author of seven books on automotive and motorcycle painting and has written for many motorcycle and automotive magazines including Easyriders, American Iron, Ironworks, and Car Craft.
JoAnn is the first woman to own her own custom paint shop and has breaking barriers ever since. In Sept 2004, JoAnn made history when her bike was featured on the cover of Easyriders magazine, making her the first woman to have her own personal bike featured on the cover. In 2006 she became a member of the first all-woman bike building team, The Chopper Chick Crew.
Her paint work has won some of the top awards in US including Easyriders Best Paint of the Year and PPG's Top 5 Most Outstanding Paint. While known primarily as a custom painter, JoAnn is a respected welder fabricator and worked for companies like Moroso Products and Total Performance.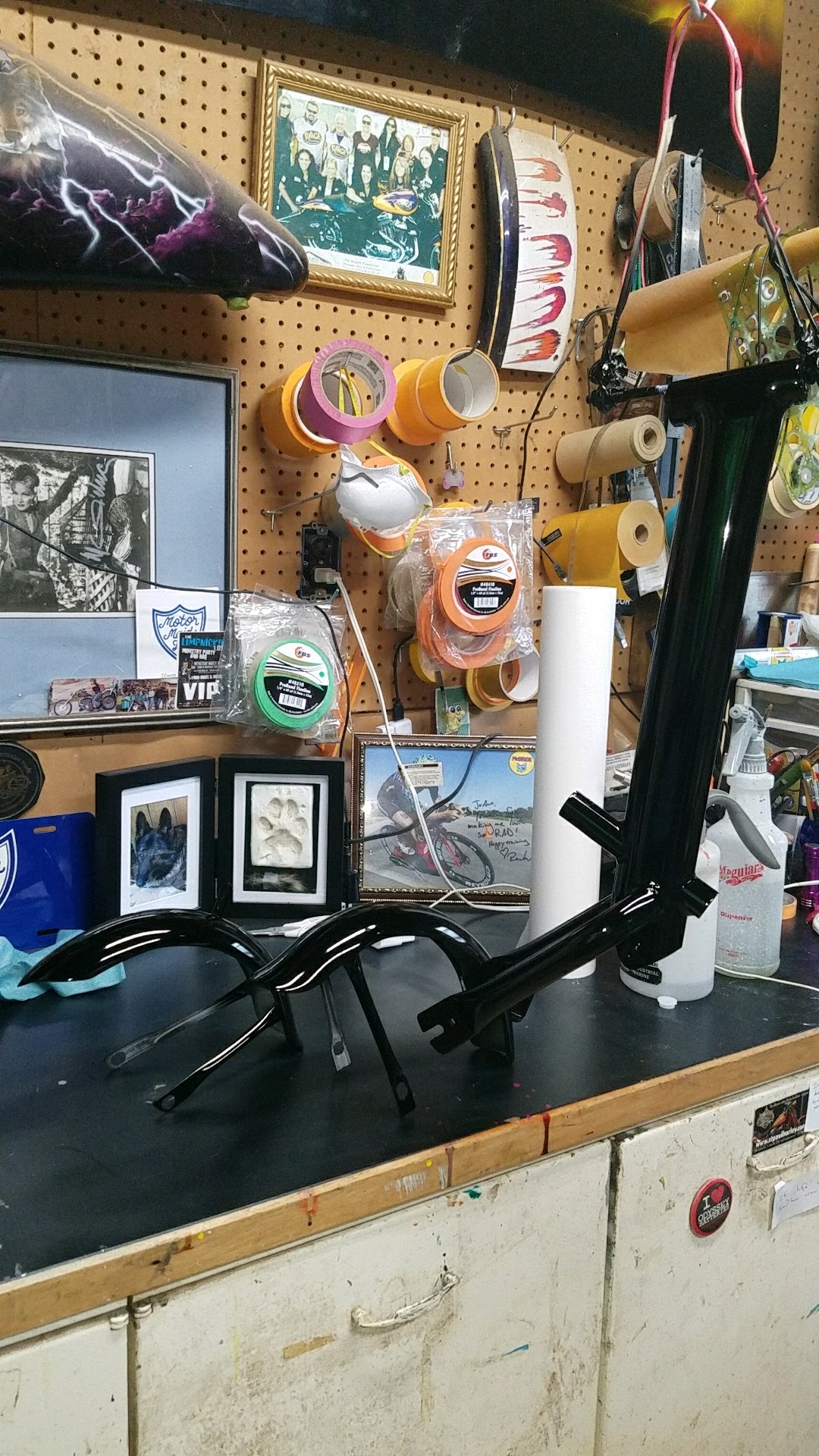 Her work has been featured in numerous automotive and motorcycle publications including Easyriders, Car Craft, and Hot Rod magazines. She has appeared on NBC News, The Today Show, MusclecarTV, and Motor City Masters. When she's not working or carving up the mountain roads on her Sportster, she's kayaking or spending time with her grandsons.
Her passion for mentoring and inspiring the next generation has led to her involvement in the Flying Pistons Strider Build. "I always look forward to seeing the amazing transformations of the Strider Bikes! I'm so proud to be a part of this year build!"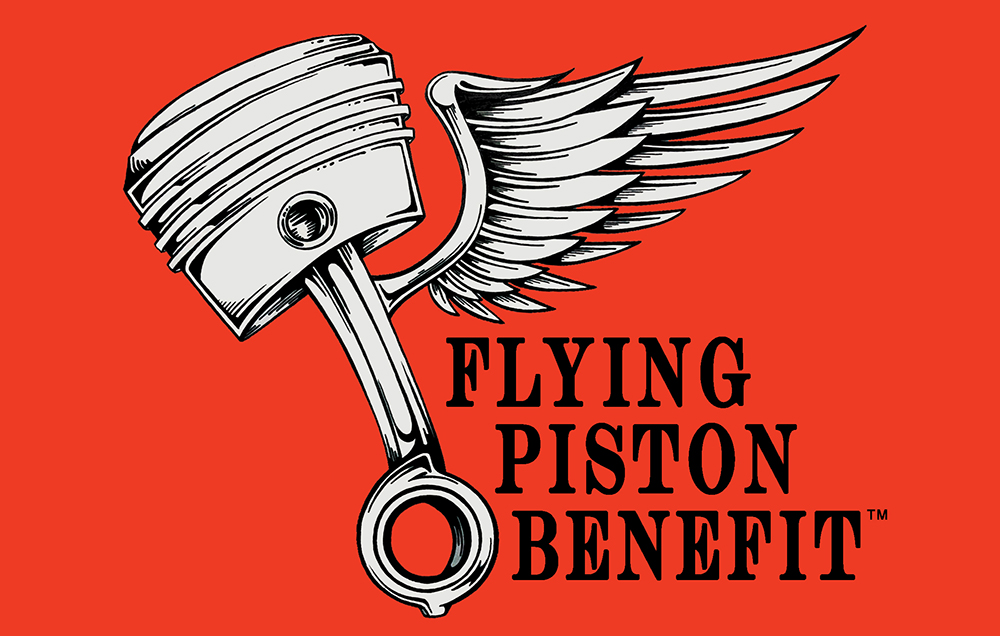 About Flying Piston Benefit: The Flying Piston Benefit is produced by Marilyn Stemp of and Jeff Najar from Horsepower Marketing, a marketing and promotions company to raise awareness and funds for non-profits and individuals in the biker community. Each year the Flying Piston Benefit hosts a builders breakfast at the Sturgis Buffalo Chip the first Sunday of Sturgis Rally. Contact: the team or Marilyn Stemp, 828-205-8482, marilynstemp@gmail.com or www.theflyingpiston.com for details.