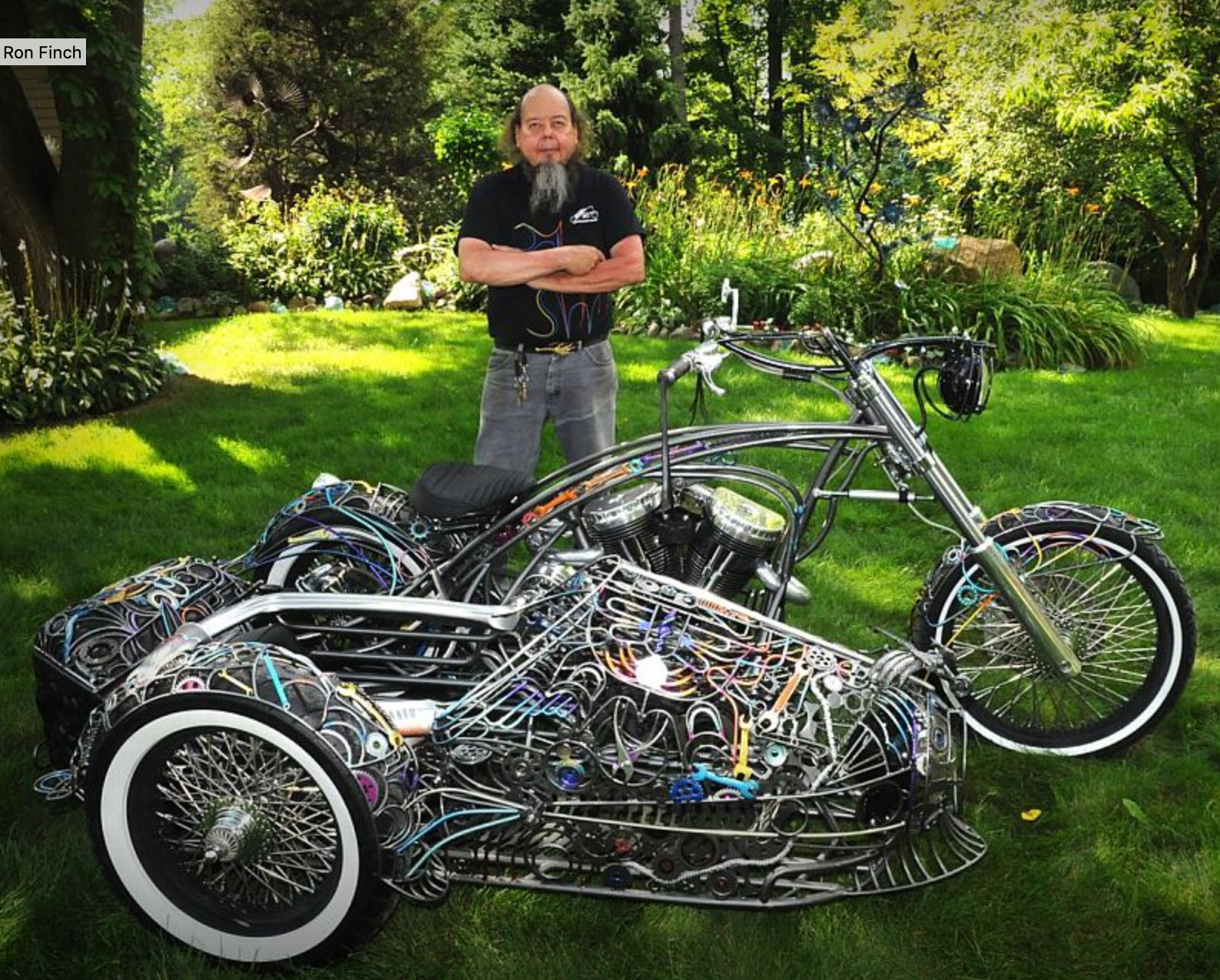 Ron Finch has been building custom motorcycles since 1965, when he opened Finch's Custom Styles Cycles in a small building in Pontiac, Michigan. He has devoted over 45 years to designing, building, and painting custom motorcycles in his own unique style. His first nationally known custom was a 1966 BSA named "Kaleidocycle", which prompted Ed Roth to call him Michigan's Motorcycle Madman. In 1969, Cycle Guide Custom Annual titled their article about Ron "The Fabulous Finch."
In 1968, Ron married Ruth and together they built the business. He taught Ruth to ride and built her a custom 1966 Triumph, painted like and named after her favorite treat, a creamsicle. They could often be seen riding together: Ron on his three-cylinder BSA, called "Ron's Rocket," and Ruth on her rigid Triumph chopper.
In 2015 they had the unique opportunity of restoring Ruth's chopper which had been sold many years before. The new owner wanted it restored as it had appeared in Choppers Magazine in 1979. Thirty five years had passed and there were Ron and Ruth, working together once more. They celebrated their 50th anniversary in July 2018 at the studio with family and friends.
Last year Ron was inspired to build his first custom mini bike. He was inducted into the Sturgis Motorcycle Hall of Fame in 2019. Finch's custom motorcycles of many makes and sizes have been appreciated by art lovers in prestigious museums, art galleries, and in shows throughout the US and in Germany, France and Sweden.
Ron celebrated his 80th birthday in March 2019 and continues to work from the studio, painting and building custom motorcycles and art. Labeled as too extreme by some, the work of Ron Finch appropriately proclaims the freedom and individualism that is so often associated with the motorcycle lifestyle.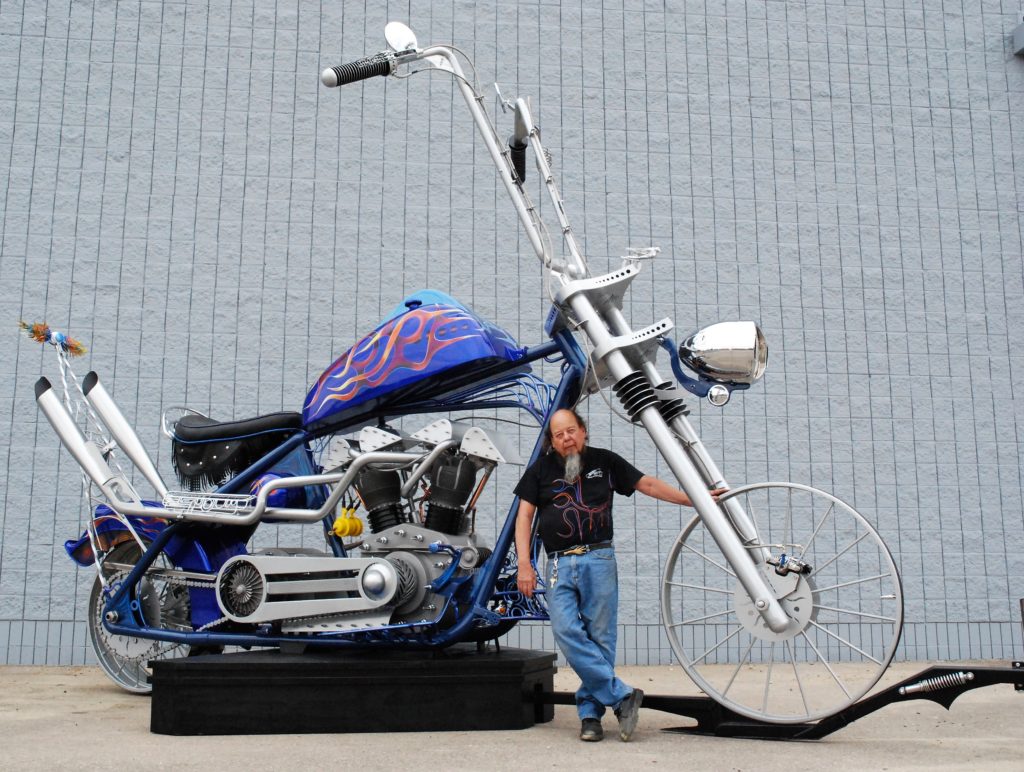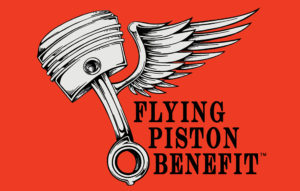 About Flying Piston Benefit: The Flying Piston Benefit is produced by Marilyn Stemp of and Jeff Najar from Horsepower Marketing, a marketing and promotions company to raise awareness and funds for non-profits and individuals in the biker community. Each year the Flying Piston Benefit hosts a builders breakfast at the Sturgis Buffalo Chip the first Sunday of Sturgis Rally. Contact: the team or Marilyn Stemp, 828-205-8482, marilynstemp@gmail.com or www.theflyingpiston.com for details.