Flying Piston Strider Customs 2019
Jessi Combs
By Marilyn Stemp
"The fearless Jessi Combs was born for everything automotive. Her passion to get in the driver seat and behind the wheel of nearly anything with a motor has led her through some amazing and unusual achievements. With a degree in custom automotive fabrication, Jessi has reached out to millions with her build skills on TV shows such as All Girls Garage, Mythbusters and Overhaulin' to name a few, as well as through community and educational outreach. As the fastest woman on four wheels, first "Queen" of the Hammers, Ultra4 National Champion, and a Baja 1000 podium finisher, she empowers many through the act of simply leading by example. Her desire to show more women (and men alike) that they too can build their ideas, go fast, get dirty, have fun, and still be feminine shines through everything she does in life."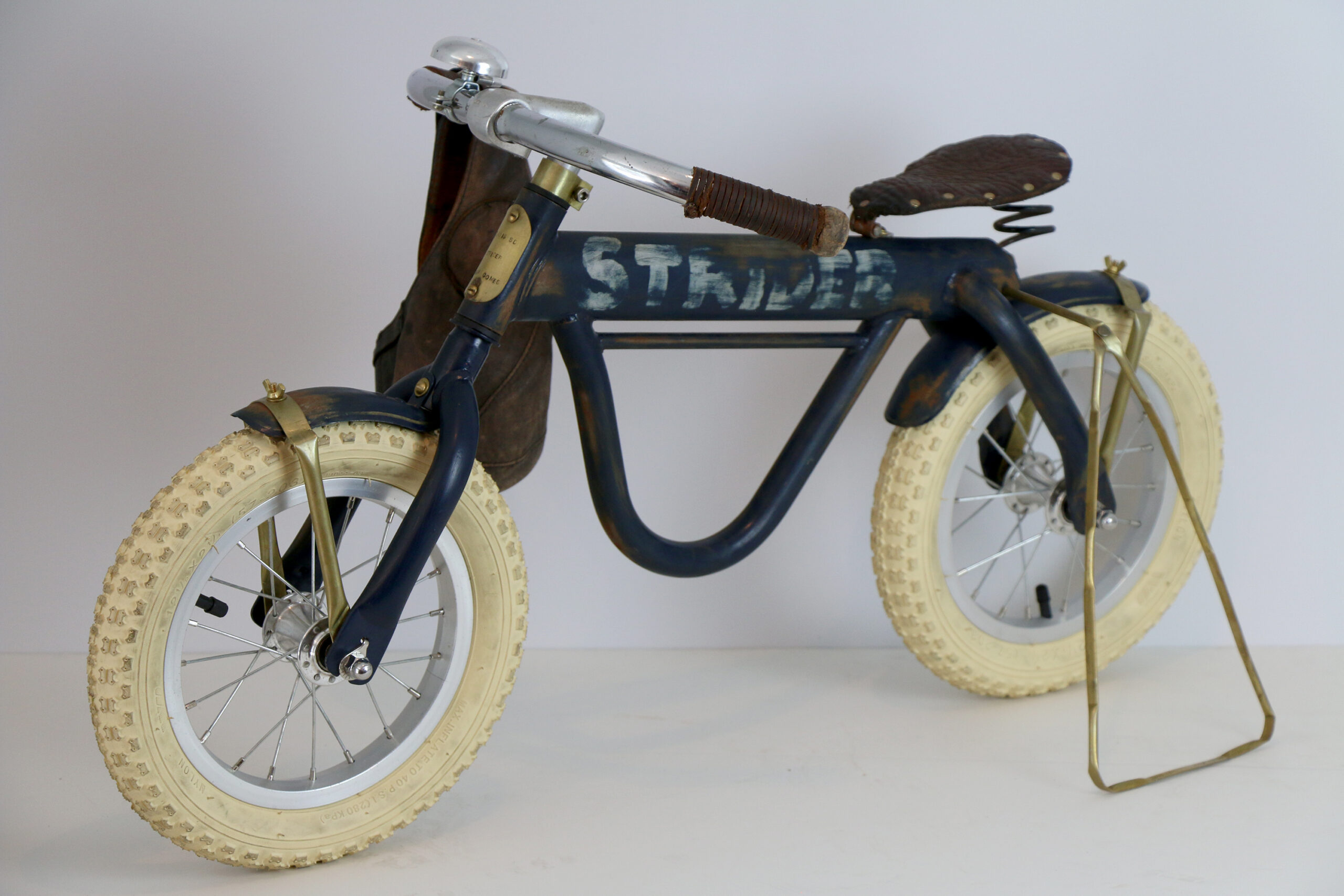 The bio you just read was provided by Jessi Combs as she agreed to participate in the Flying Piston Tiny Strider Custom project. I had asked her to join us the first year and she declined, saying she didn't have time. When I later saw her in Austin after the first-year bikes had been unveiled, she said: "You're going to ask me again next year and I'm going to say I'm too busy. Don't let me! I want to build one of those! I already have the idea!"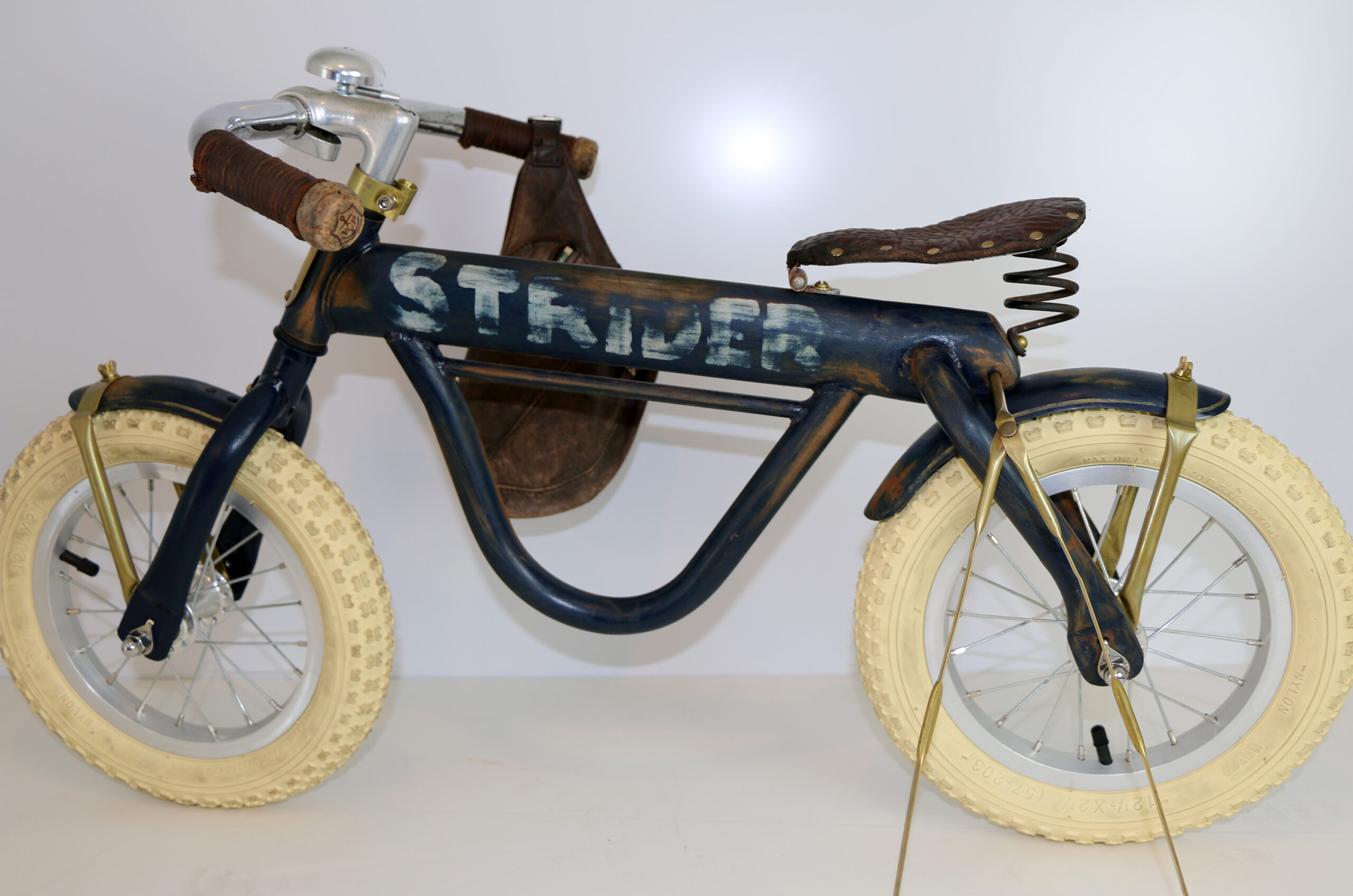 And so it was. When her tiny boardtracker was revealed at the Flying Piston Builders Breakfast at the Buffalo Chip last August, it stole the show. The same thing happened at the Mecum Auction on January 25th 2020, when the little bike garnered a bidding war that took it way beyond expectations, selling for $11,000.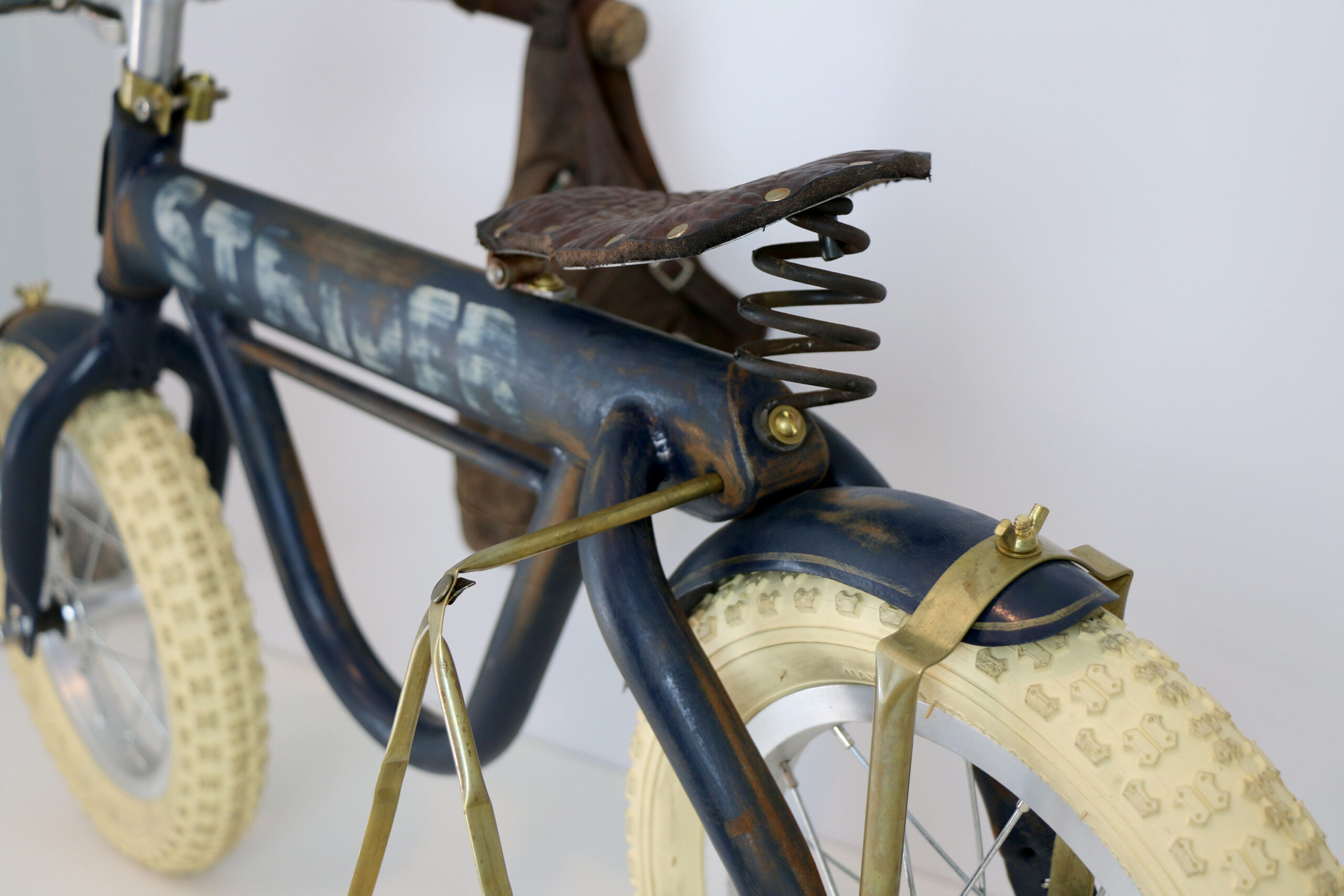 The only thing missing that thrilling day was Jessi herself. Her shocking death on August 27, 2019 as she raced to set a land speed record, still leaves a hole in the hearts and minds of car and motorcycle enthusiasts worldwide. But her efforts and influence will continue resonate when the money raised from the sale of the tiny boardtracker results in programs being installed in several kindergarten PE classes through AllKidsBike, teaching kids in those schools to ride bikes over the next five years. That's building new riders!
As Jessi might have said – and as she signed off on emails: vroo00O00oommm… Jessi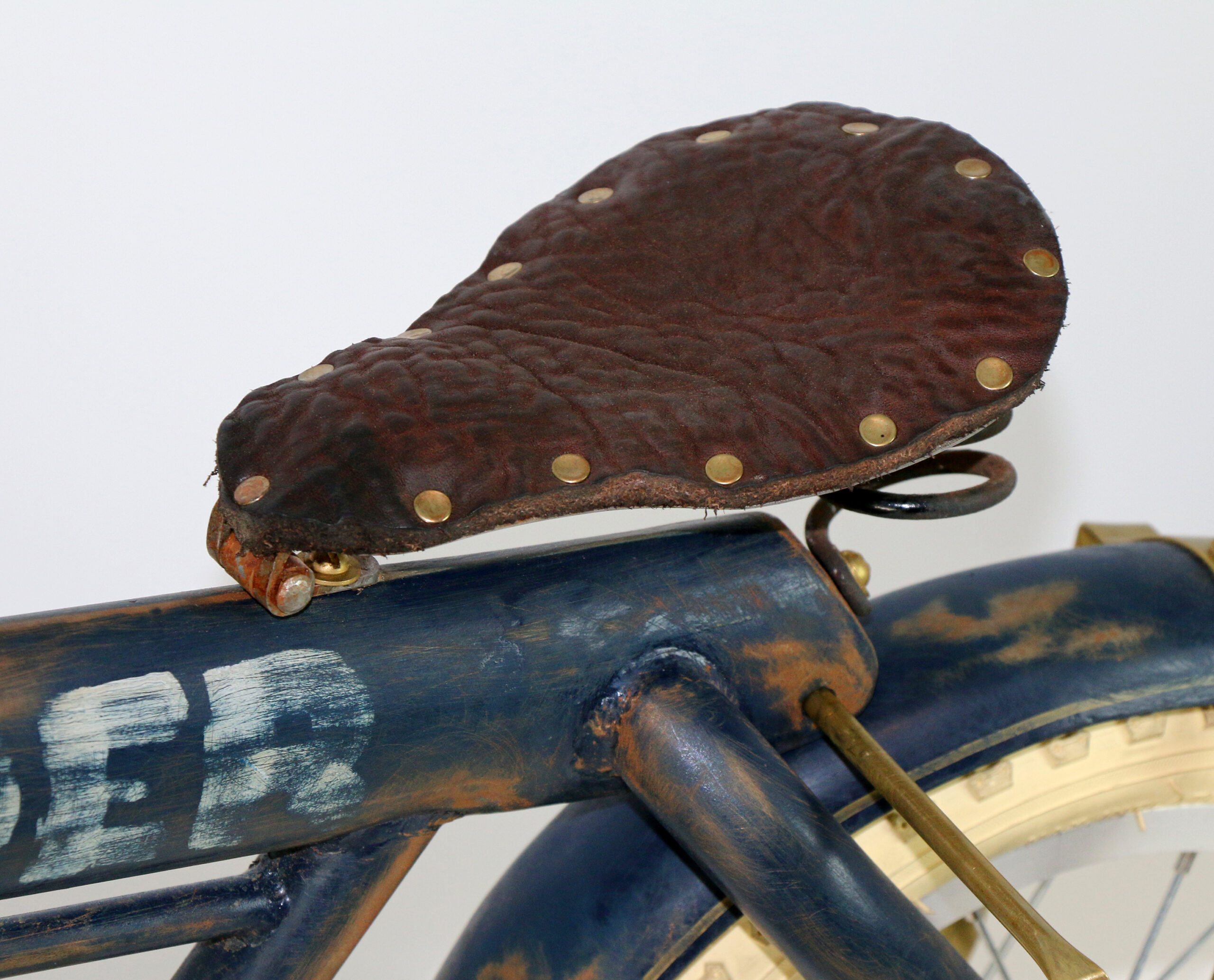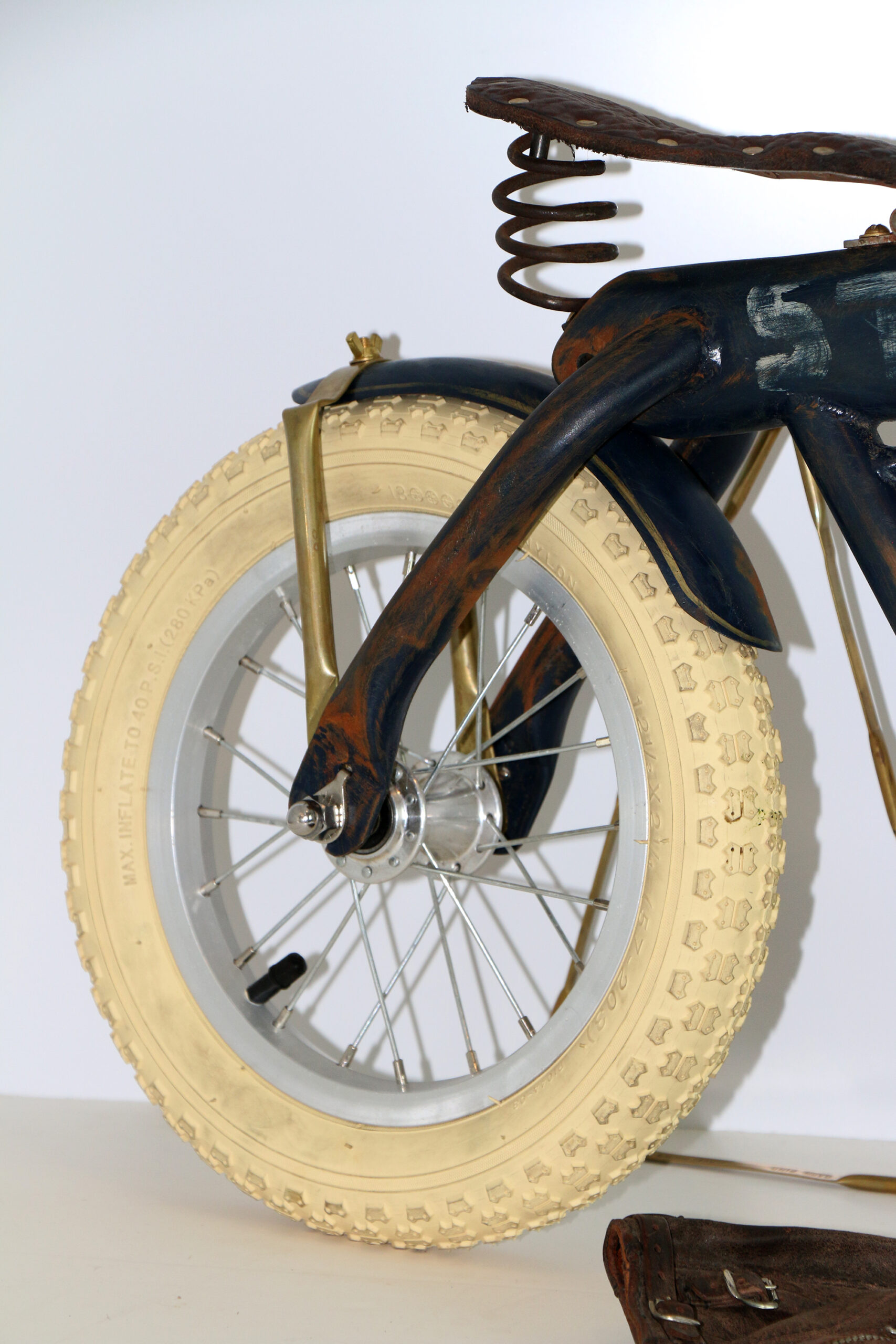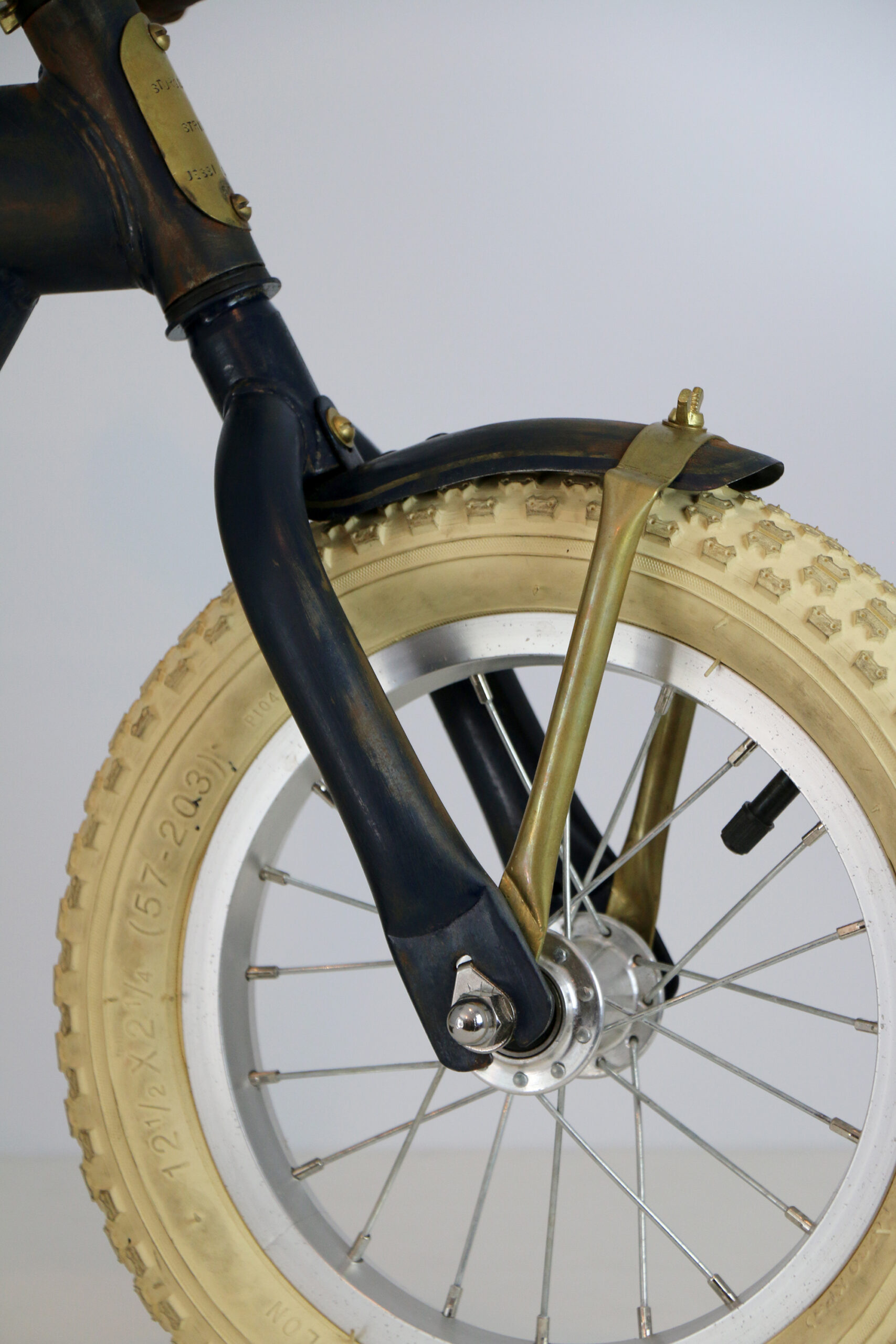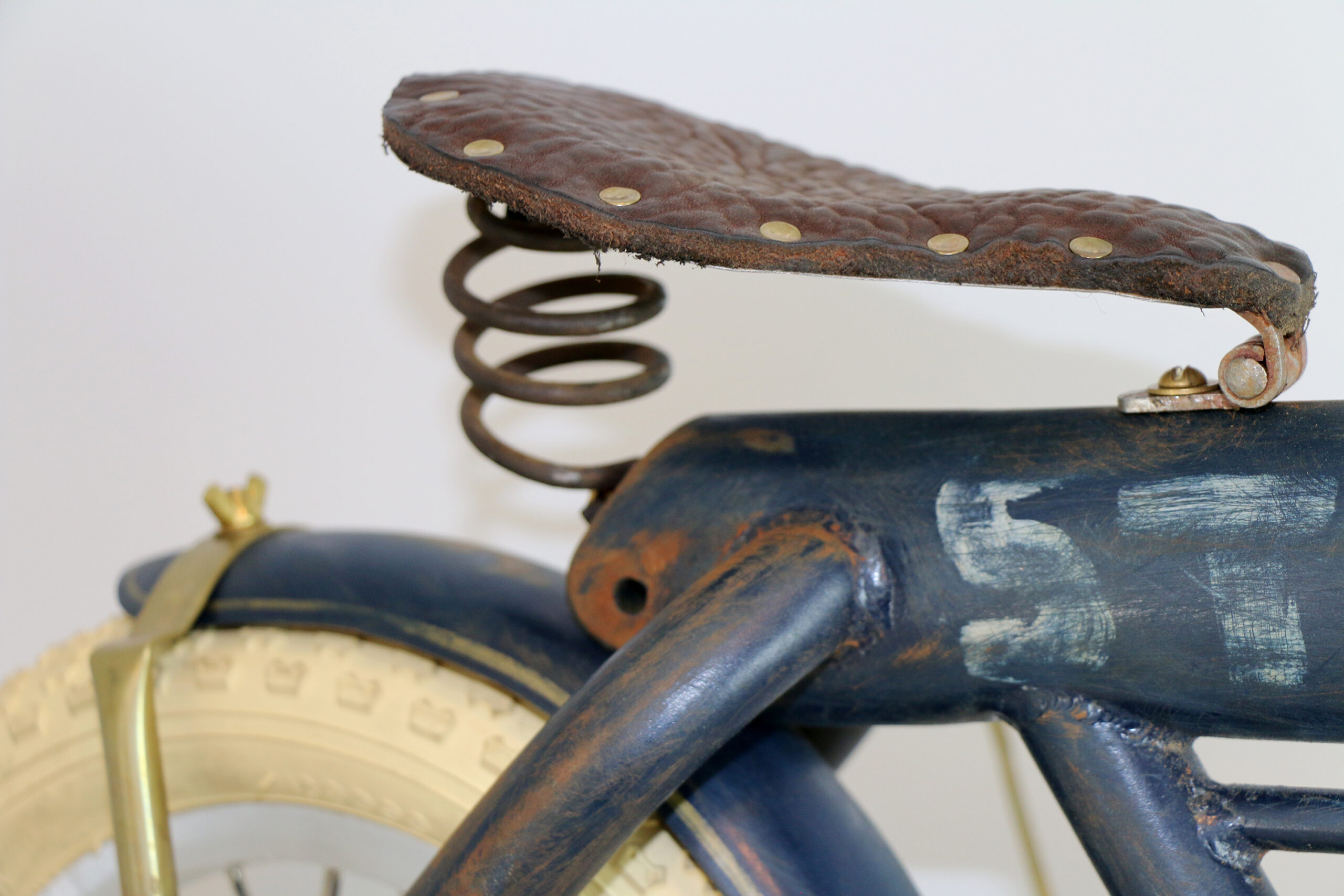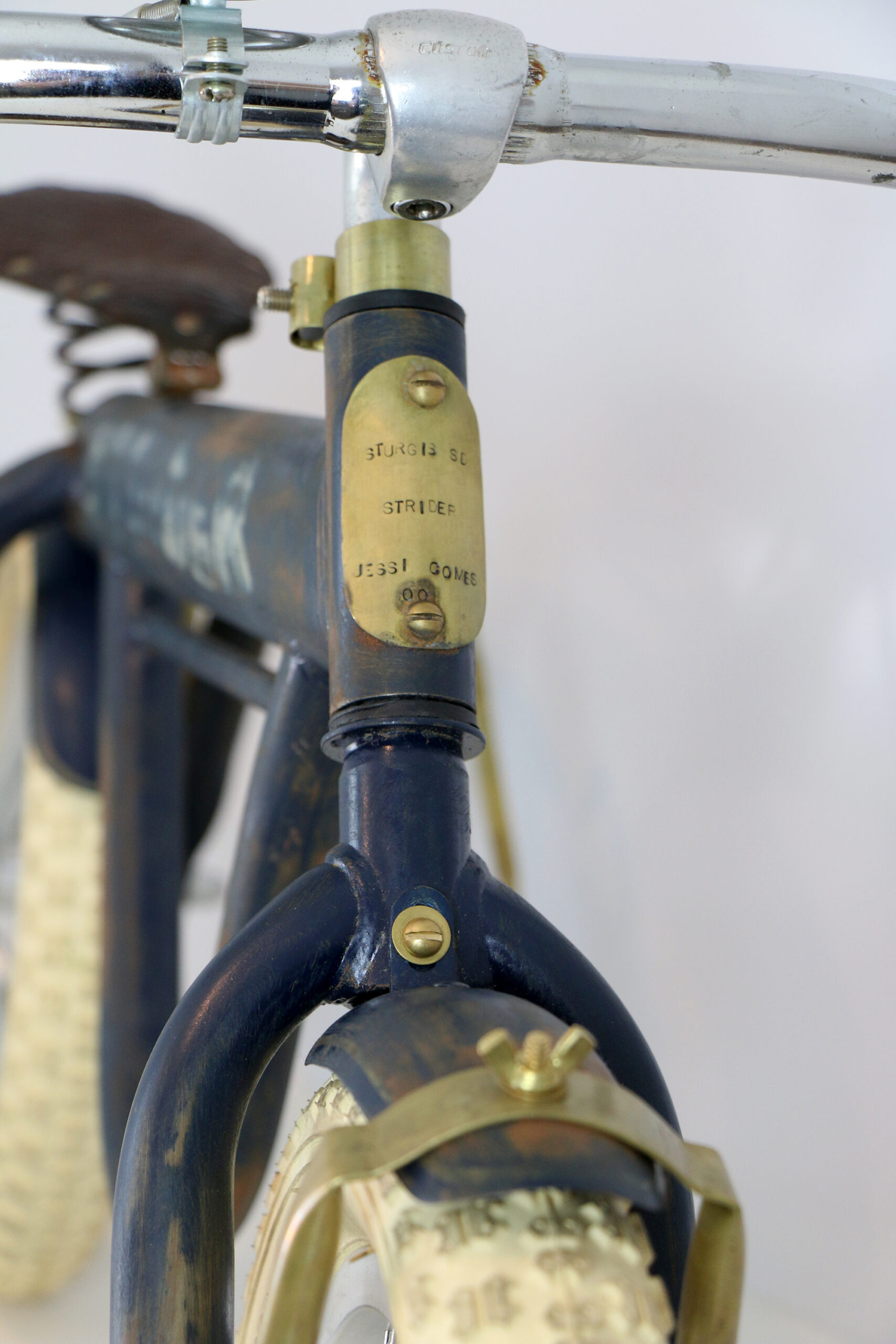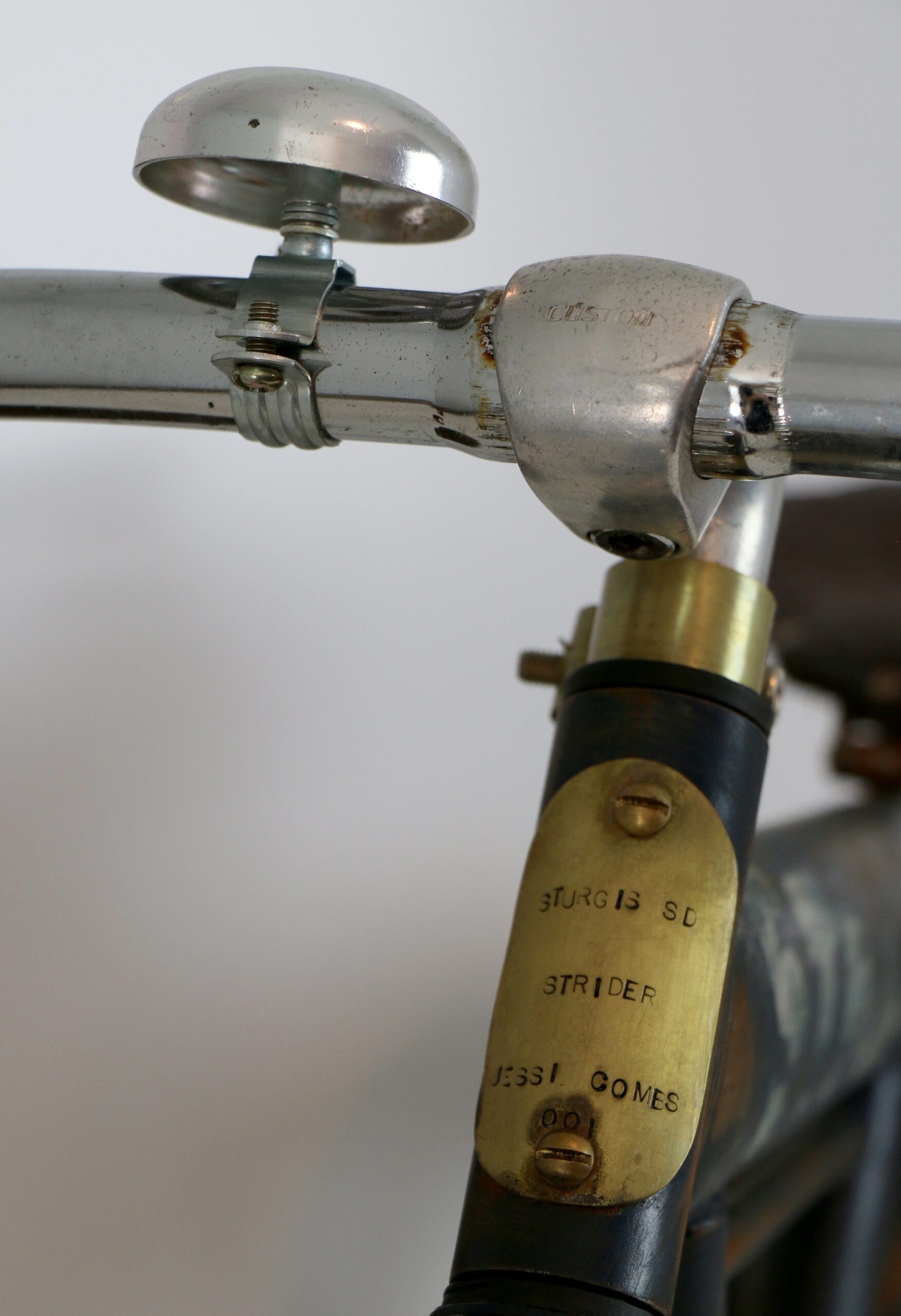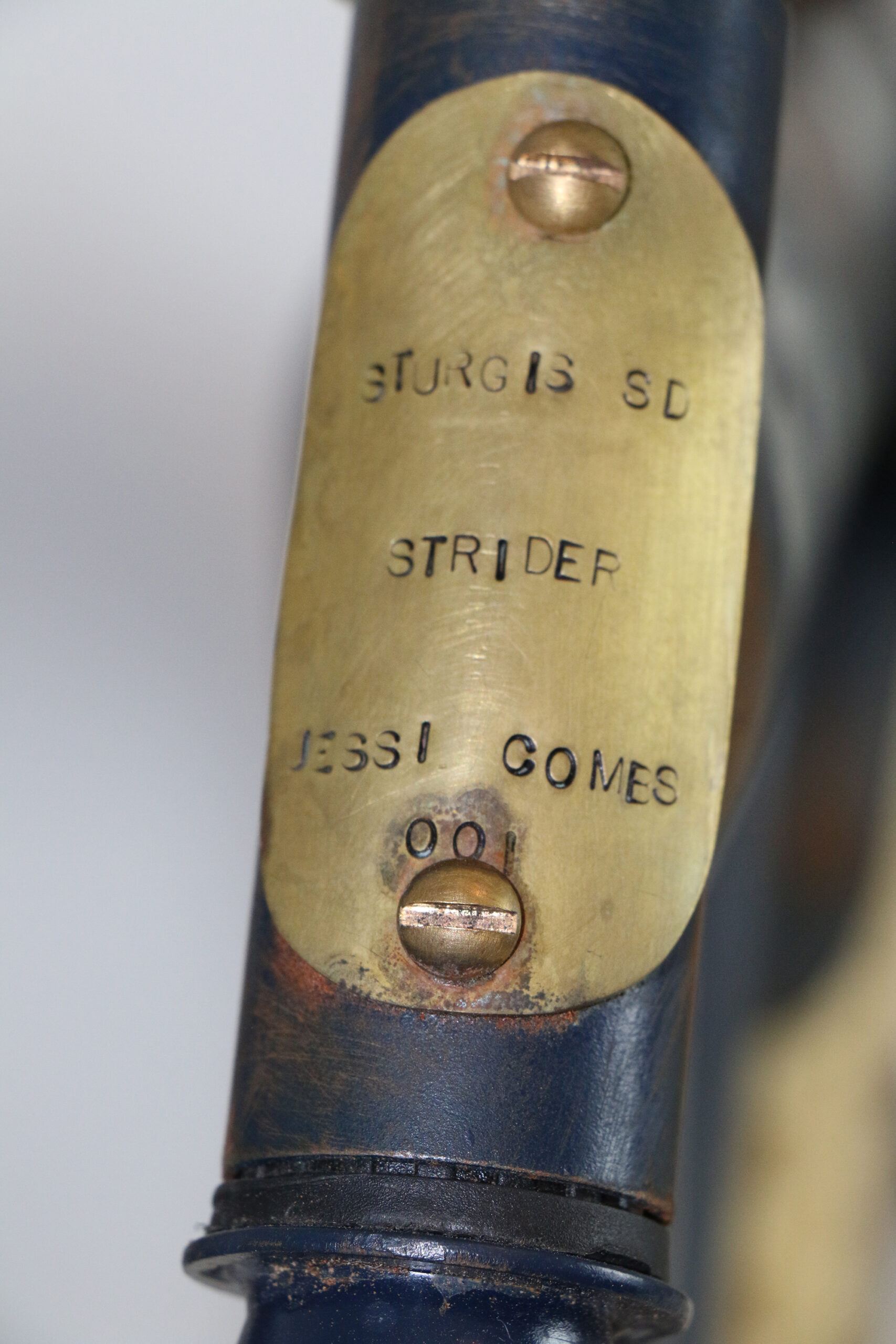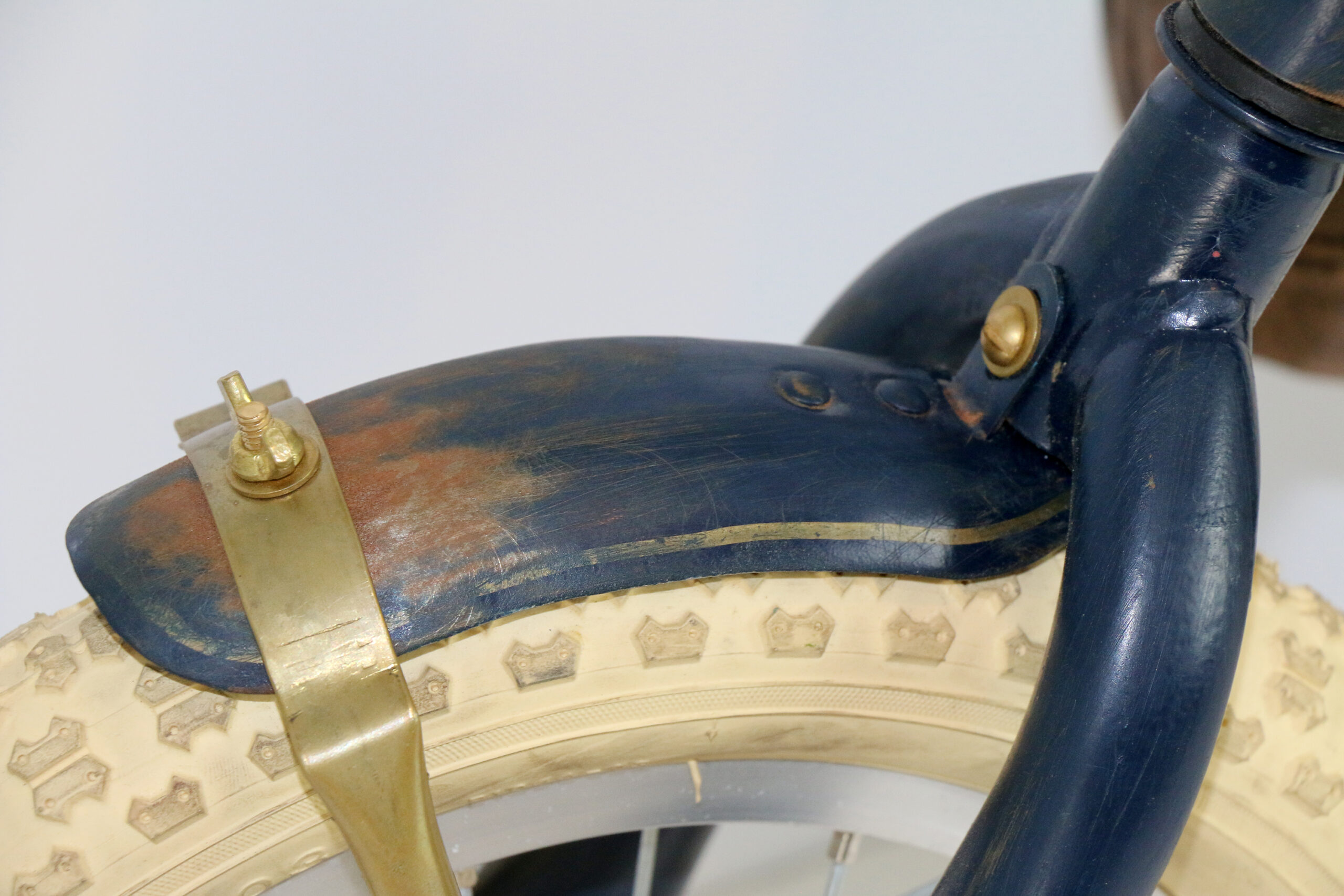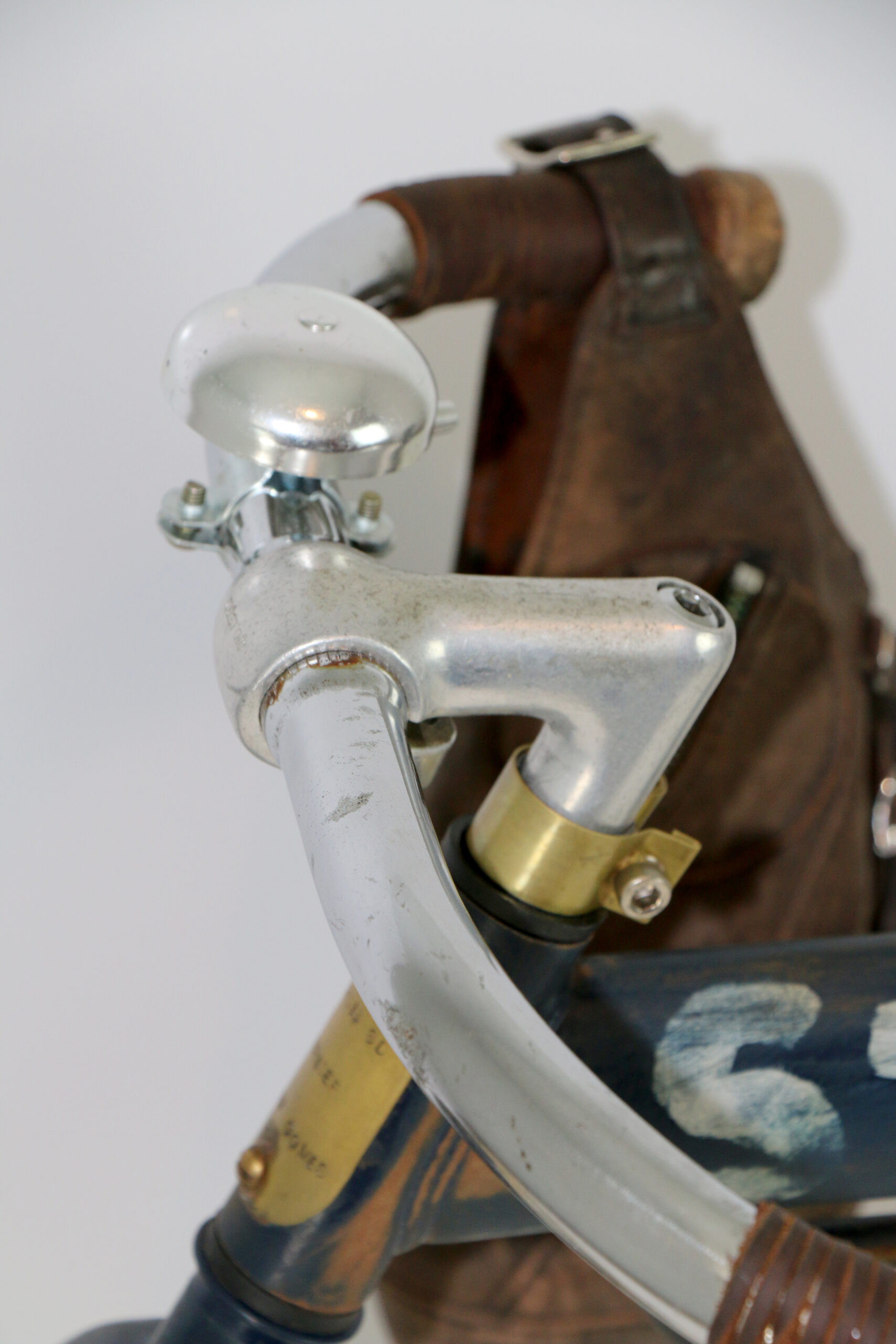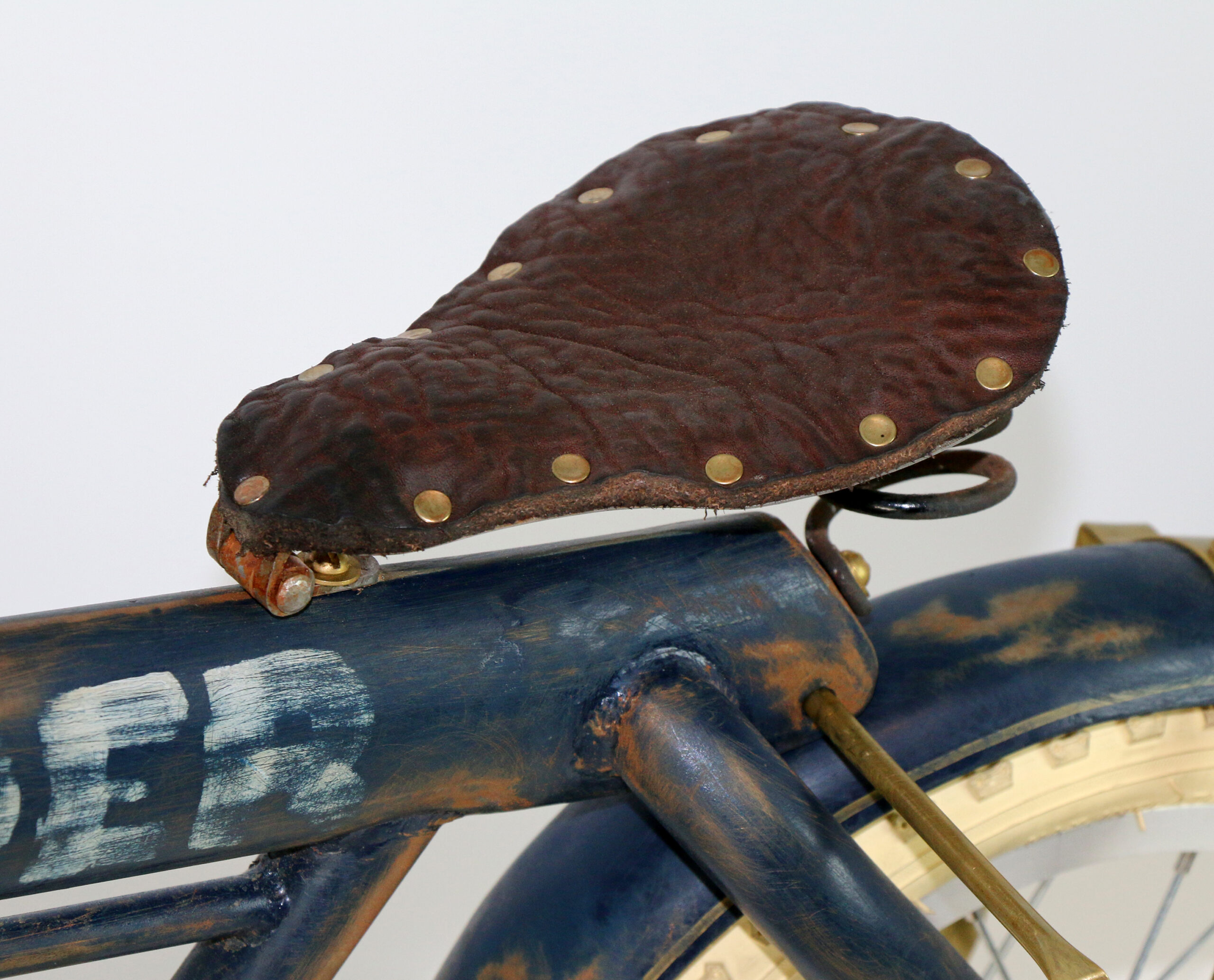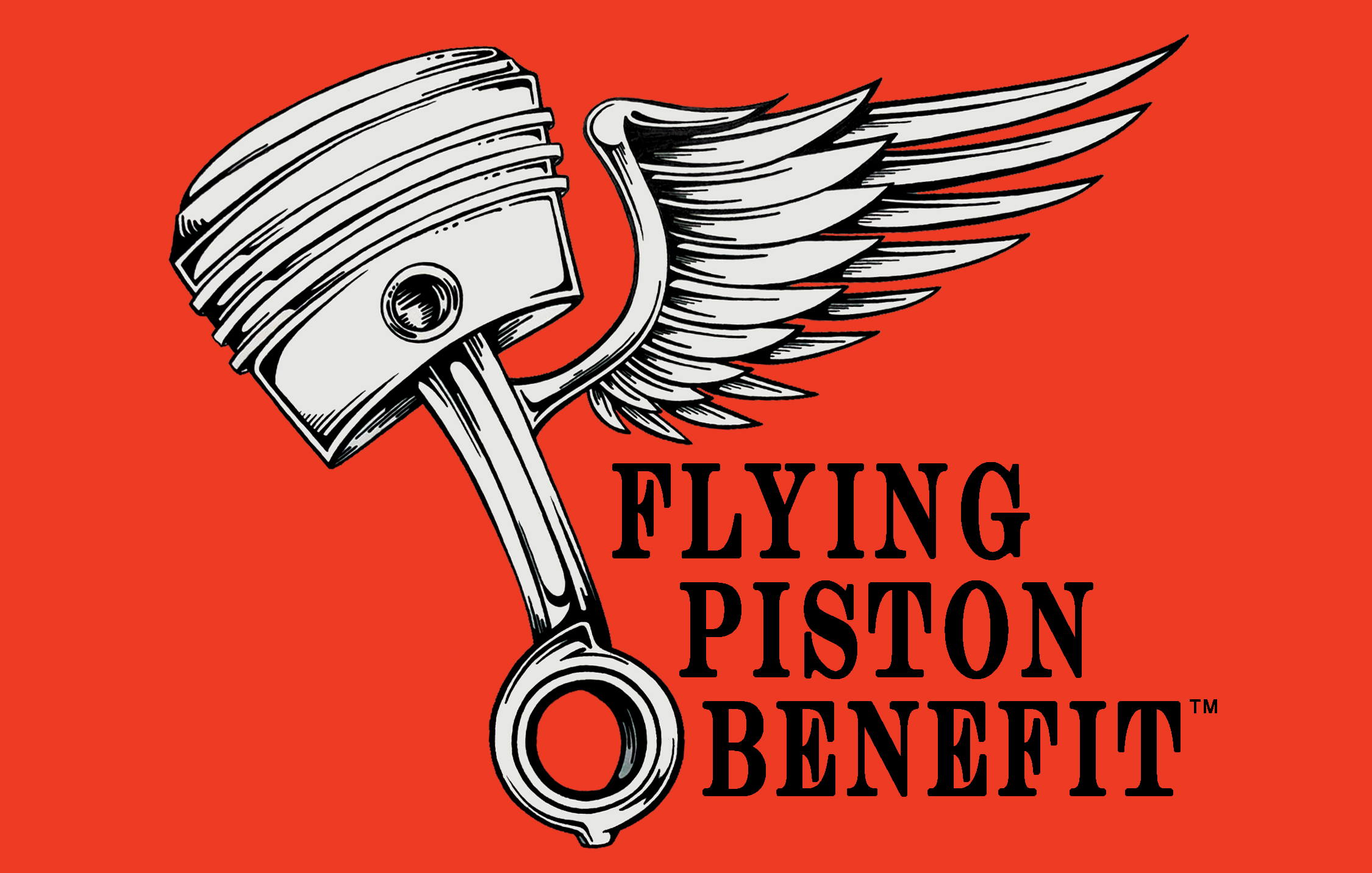 About Flying Piston Custom Striders: The Custom Strider Program is an initiative of The Flying Piston Benefit produced by Marilyn Stemp of Iron Trader News and Jeff Najar of Biker Pros to raise awareness and funds for non-profits and individuals in the biker community. Each year a new class is unveiled at the Flying Piston Benefit Builders Breakfast at the Sturgis Buffalo Chip the first Sunday of Sturgis Rally. Contact: Marilyn Stemp, 828-205-8482, marilynstemp@gmail.com or www.theflyingpiston.com
About Strider: Strider designs lightweight bikes that build two-wheeled balance, coordination, and confidence in children. Strider is helping kids learn to ride and developing new motorcycle riders through the AllKidsBike movement which makes bike-riding a part of kindergarten curriculum. www.allkidsbike.org, www.striderbikes.com
*The 2019 Strider Custom Builder Class is: Todd "Gilby" Gilbertson, Jessi Combs, Xavier Muriel, Brian Klock, Steve Reed, Roy & Nikki Martin, James Washnok, Devin Henriques, Eric Hermann, Alumni of Motorcycle Missions and Count's Kustoms' Horny Mike, Shannon Aikau and Ryan Evans.